Ananda Spiritual Travels: Life Is A Pilgrimage
"Everyone in this world is a pilgrim. He comes alone, treads his chosen path for a time, then leaves once more solitarily. His is a sacred destination, always dimly suspected, though usually not consciously known. Whether deliberately or by blind instinct, directly or indirectly, what all men are truly seeking is Joy – Joy infinite, Joy eternal, Joy divine"

Paramhansa Yogananda, from Life Is a Pilgrimage parable
About the parable...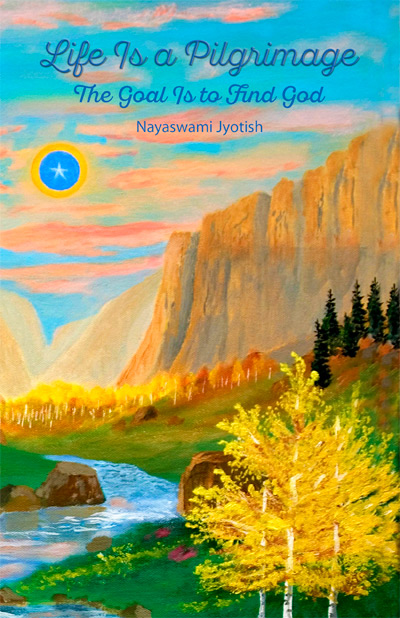 Download pdf
In February of 2015, a beloved and wise pilgrim gave a profound talk at the opening of Ananda's annual Inner Renewal Week. As a light snow fell outside the stained glass windows of the temple guests were spellbound by this yogi's heart-felt tale. Nayaswami Jyotish began by saying, "When I think back about my pilgrimage, time gets very stretchy. I'm not sure whether what I'm about to share is a single meditation, an amalgamation of many meditations, or a year, or a whole lifetime. Maybe there actually was a walk, but maybe there wasn't. At any rate, here's how I remember it."
We share his spiritual parable as our way of offering you Light and Joy on your pilgrimage path.
About the author...
Nayaswami Jyotish is the spiritual director of Ananda Sangha Worldwide, a spiritual movement based on the Path of Kriya Yoga, as given by Paramhansa Yogananda, author of Autobiography of a Yogi. Jyotish was named Kriyacharyas by Swami Kriyananda, one who can disseminate the liberating and ancient Kriya Yoga technique of Paramhansa Yogananda's lineage. Jyotish has practiced Kriya Yoga and taught meditation around the world for over 40 years. He came onto the spiritual path when he met Swami Kriyananda, founder of Ananda, in 1966. Jyotish was a founding member of Ananda Village in Nevada City, California in 1968; Ananda now has many intentional communities and meditation groups around the world.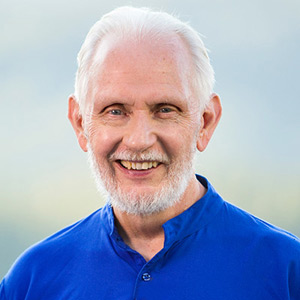 With the passing of Swami Kriyananda in 2013, Nayaswami Jyotish was named by Kriyananda as his spiritual successor. In addition to writing many books, Jyotish and his wife, Nayaswami Devi, together write an uplifting, weekly blog: A Touch of Light. You can see more information about Jyotish and Devi on their website

Inviting you to join us on spiritual pilgrimages around the world
Swami Kriyananda, known as Walker in the story, spent extended time on pilgrimage when he was young, and over the years, he guided pilgrims on many spiritual trips to India and all over Europe. A man of profound peace, he guided pilgrims to share their own Light and joy with others while on pilgrimage, as well as to receive the blessings of Saints, Masters, and Sages who lived and taught at pilgrimage sites. In the spiritual tradition of visiting sacred destinations as a way to share our own inner light and peace, we at Ananda Spiritual Travels offer pilgrimages to many holy places of deep inspiration . We invite you to join us!
Upcoming Pilgrimages
Pilgrimages we are planning
Past Pilgrimages