Pilgrimage to Italy

Mystical Inspiration And Beauty
Dates
There are no dates currently scheduled.
It has been said that Italy is the heart of Europe, and Assisi is the heart of Italy.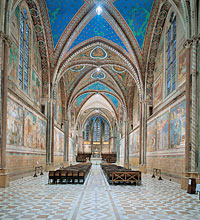 Join devotees from around the world this October 2013 on a pilgrimage to Italy to visit holy sites blessed by its great saints, and enjoy some of the greatest art and architecture ever created.
The pilgrimage will visit Rome, Florence, and Assisi – renowned as the birthplace of St. Francis, whom Paramhansa Yogananda called "his patron saint." While in Assisi, pilgrims will be hosted by the Ananda Assisi international community, and we will meditate together daily in their beautiful "Temple of Light."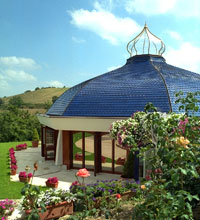 We will also enjoy guided tours of the great art and architecture in Rome and Florence, birthplace of the Renaissance.
Your tour guides will be Nayaswamis Jyotish and Devi, Spiritual Directors of Ananda Worldwide, and Daiva and Gangamata Glazzard, Spiritual Directors of Ananda Portland. All have years of experience in meditation and leading pilgrimages, as well as a gift for friendship. Their warmth, humor, and deep appreciation of Italy's rich spiritual and cultural heritage will infuse the pilgrimage with joyful adventure.
This pilgrimage will change your life forever. As they say in Italian: "Benvenuti!" – We welcome you!
An introduction and invitation from Jyotish Novak, tour leader
My own experience with pilgrimage started in Assisi, Italy nearly 30 years ago. My wife, Devi, and I had recently moved to Italy to help start a meditation center on behalf of Ananda, a spiritual community based on meditation. The transition to a new country and a new language was difficult in the first months. Fortunately, in the midst of our busy schedule we found time to visit Assisi, the spiritual heart of Italy and the home of St. Francis. We arrived feeling a bit frayed but immediately felt a tangible blessing. As the next few days passed we felt more and more uplifted and empowered. Interestingly, my wife and I both had the same inward perception - St. Francis had not only welcomed and blessed us personally, but had welcomed the art and science of meditation, which we were helping to introduce to Italy.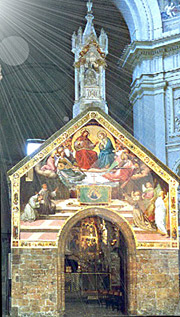 Our experience with St. Francis was so powerful that we knew we had to share it with others. A few months later we organized a pilgrimage for American friends to visit Italy. This was Ananda's first formal pilgrimage, and since that time we have led pilgrimages not only just to Italy, but also to numerous holy places around the world. I have personally seen, for many hundreds of people, the powerful benefits of pilgrimage. I have seen it enrich their lives, enhance their spiritual progress, and awaken their souls to a new, deeper reality.
While on pilgrimage in Italy the saints become our guides, not just our destination. We can do much more than glimpse the saints through their writings or through the dusty windows of history. If we are quiet enough we are able to listen to the whispers of their living guidance in the present. When we become calm enough, we discover not only how to meditate on the saints but with the saints. Their very thoughts become our thoughts, and their inspiration becomes our own.
We invite you to join us as we visit the shrines with the saints. The renowned beauty and spirituality of Italy will come alive to you in a new and unique way.
Jyotish Novak, Spiritual Director of Ananda Worldwide
Excerpted from the Foreword written by Jyotish in the book The Pilgrim's Italy – A Travel Guide to the Saints, by James & Colleen Heater. Available at the Ananda Online Boutique.
Pilgrimage to Italy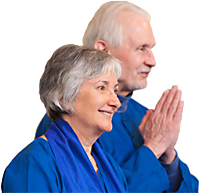 Led by Nayaswamis Jyotish and Devi
and Nayaswamis Daiva and Gangamata