Holy Land Pilgrimage

Walking in the footsteps of Jesus Christ in Israel
Not scheduled at this time.
Israel Pilgrimage Overview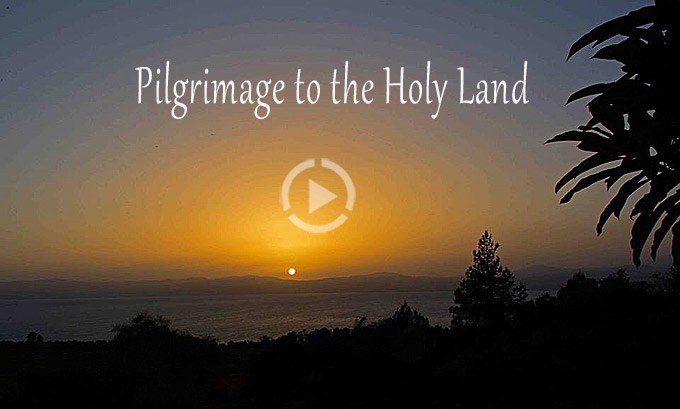 Watch our previous video overview of this deeply inspiring pilgrimage to Israel
Enjoy a Relaxed Pace
Unlike typical tourist fare, the pace of this pilgrimage is relaxed. You'll have time not only to learn about the holy shrines, but also to meditate there and tune in to the joy-filled vibrations of Jesus and his disciples—and of many centuries of devoted pilgrims. When you don't feel to meditate, you can enjoy the upliftment of a stroll through the scenic grounds of these shrines. Whether meditating, strolling, or simply soaking it all in, your spiritual efforts will get a boost from your fellow pilgrims, many of whom have dedicated their lives to the divine quest. We'll be one spiritual family.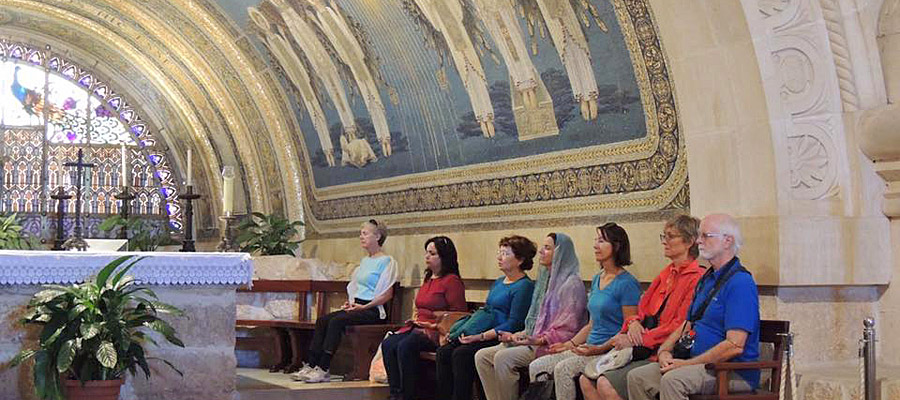 And yes, you'll have free time to roam the streets of Jerusalem or the shrines of Galilee, enjoy the dramatic beauty and stillness of the Dead Sea area, relax in the comfort of your hotel—and of course, shop for souvenirs.
Top-Quality Accommodations & Meals
To help you relax deeply and be fully receptive during this experience, you'll stay in beautiful 4- and 5-star hotels; each has a pool and/or spa, as well as other amenities. From your Jerusalem hotel, it's only a pleasant walk to the Old City.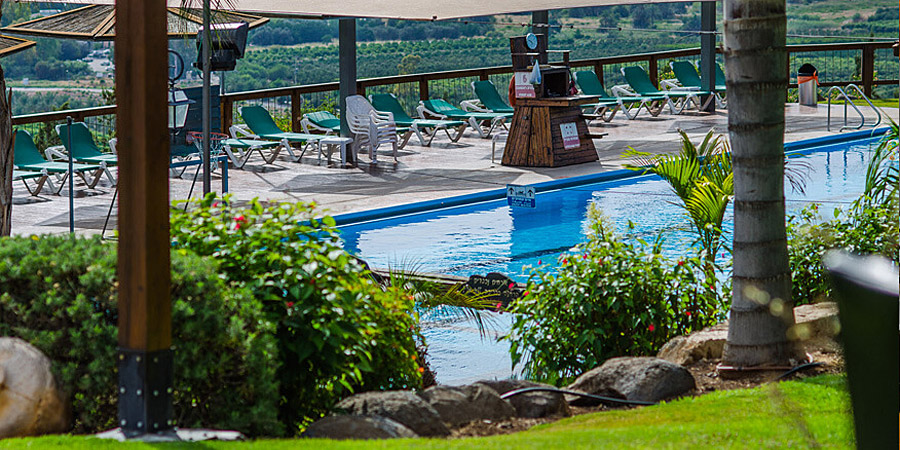 Your trip includes traditional Middle Eastern breakfast and dinner buffets each day (vegetarian or non-vegetarian). Some lunches are included in the cost of the trip, while others will be on your own, sometimes at falafel stands, a classic—and not-to-be-missed—highlight of any trip to Israel.

Prepare for Your Pilgrimage Experience
On a personal pilgrimage in 1983, Swami Kriyananda felt deep inspiration from the living presence of Jesus Christ in the Holy Land. He was inspired to write an oratorio, "Christ Lives"— a musical encapsulation of the life of Jesus. It has inspired thousands of people. Here is a link to a video of this oratorio. It has greatly deepened many people's inner experience of the life and teachings of Jesus.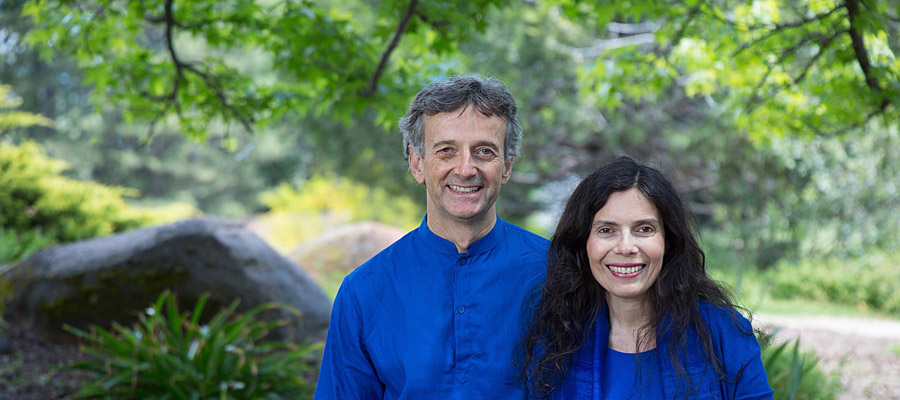 Pilgrimage Leaders
Nayaswamis Diksha and Gyandev are two of Ananda's most popular teachers and ministers. They are also experienced leaders of pilgrimages and retreats, including Ananda's previous pilgrimages to Israel and the biannual Ayurvedic healing retreat in India. They'll share with you many priceless insights for gleaning the most spiritual benefit from this pilgrimage.
As a native-born Israeli, Diksha can also offer you many unique insights on modern Israeli culture. Back home at Ananda Village, she and Gyandev co-direct the Ananda Meditation® Teacher Training courses. Gyandev also directs Ananda Yoga® and the Ananda School of & Meditation. Both are authors of multiple books, articles, and numerous audios and videos.
For more information, please send us a Question or Comment: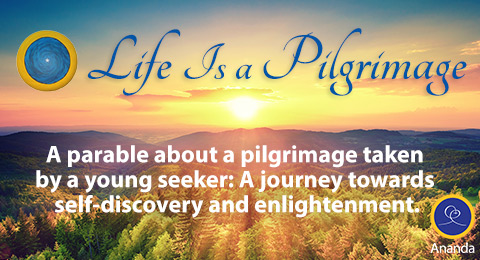 Life is a pilgrimage...travel with us, visit our retreat in California, join our online community
Helping you to connect with your highest Self - sharing the teachings of Paramhansa Yogananda