Holy Land Pilgrimage

In the footsteps of Jesus Christ in Israel
Oct 22 – Nov 6, 2023 Israel Pilgrimage
Nov. 6 - 10, 2023 Jordan add-on
Hosts: Sitabai Betts and Atman Goering

Holy Land Pilgrimage Costs and Guidelines
Costs
Holy Land Pilgrimage: 15 nights
Oct. 22 - Nov. 6, 2023
Register by March 31, 2023: $5999 U.S. per person, double occupancy
Register after March 31, 2023: $6499 U.S. per person, double occupancy.
Single supplement: $1800
Add-on trip to Jordan/Petra: 4 nights
Nov. 6 - 10, 2023
$1349 U.S. per person, double occupancy.
Single supplement: $300 (it is possible to select single supplement for the Jordan Extension if you were in a double–occupancy room for the Holy Land, subject to availability)
If you have a single room without a roommate, there will be an additional cost for the single supplement.
If you prefer double occupancy but are not enrolling with a roommate, we will try to match you with someone of the same gender. If we cannot match you with a roommate, the additional single supplement fee will apply. First-come, first-serve on same-gender roommate assignments (we will do our best to assign you with a roommate, and signing up earlier will give you a better chance of this).
Groups of 4 or more enrolling together receive a $100/person discount, mention the party names when registering for a coupon code to reduce final registration fees.
Included in Tour Cost
Deluxe hotel accommodations (4- and 5-star)
Breakfast and dinner every day
Lunch on 8 out of 16 days in Israel, and 4 out of 5 days in Jordan
Group bus travel within Israel
Group bus travel within Jordan
Transportation from Tel Aviv airport to Jerusalem
English-speaking guides: 2 ministers from Ananda and 1 expert guide in both Israel and Jordan
Entrance fees for all cultural attractions throughout both trips
Shabbat Dinner in Israel
Tips for restaurants and hotel staff
Not Included in Tour Cost
International airfare to and from Israel
Travel baggage fees
Fees for passport and/or Israel entry visa (if required)
Personal hotel amenities and expenditures; laundry
Travel insurance (required)
8 lunches in Israel (it will be easy to buy lunch on days we have planned it), and 1 lunch in Jordan
Transportation from Jerusalem back to the Tel Aviv airport (You can easily get a taxi from the hotel.)
Transportation from Madaba to Amman, Jordan, if you are on the Jordan Pilgrimage Extension (You can easily arrange this at the hotel.)
Tips for our bus drivers and guides, to be collected as a group at the end of each pilgrimage.
To Register
Reserve Online and make your deposit. You will then receive a confirmation letter with information on planning your flights and other details.
We strongly recommend that all participants obtain travel insurance. Your confirmation letter will include tips for finding travel insurance.
The number of tour participants is limited, so early registration is advised.
Travel documents
You must hold a valid passport with an expiration date at least six months after the end of your stay in Israel. No Israel visa is needed for travelers from the U.S., Canada, Mexico, Australia, and most other countries in the Americas and Europe (be sure to confirm these). If you are not from a visa-free country you will need to arrange for your own visa.
More Information, accurate as of September 2022
touristisrael.com/when-will-travel-to-israel-resume/31963/
WHAT ARE ISRAEL'S CURRENT TRAVEL RULES FOR COVID? WHO CAN VISIT?
All tourists (regardless of whether vaccinated or not), from all countries will be able to travel to Israel.
Tourists flying to Israel do not require any COVID testing before or after their flight. (Same applies for cruises and land borders.) Tourists do not need to isolate after entering Israel.
The following are mandatory to be able to board a flight to Israel.
Completing an incoming passenger form, which must be filled out within 36 hours before flying to Israel.
Health insurance with coverage for treatment of COVID-19.
WHAT ARE JORDAN'S CURRENT TRAVEL RULES?
Jordan has opened its land borders with Israel for tourism. For those traveling between Israel and Jordan by land for our pilgrimage, the following sets of rules and regulations apply:
No PCR test is required to enter Jordan from Israel. Travelers are required to fill out a COVID declaration form.
Must present a digital or printed confirmation of having completed an entry statement form, available online.
Upon exit of Israel or Jordan:
Depending on the regulations of your next destination, you may need a PCR or Rapid Antigen Test before leaving Israel. Currently the USA does not require a COVID test for citizens to return home.
All travelers must complete an online exit statement up to 48 hours before flight.
HOW CAN I MAKE TRAVEL TO ISRAEL AND JORDAN MORE COMFORTABLE?
Once enrolled in our Pilgrimage for the Holy Land and JORDAN, we will issue information to our guests for ways to (for a fee) skip immigration queues, get faster pre-booked taxis from the airport, which forms need completing and how to find them, etc, in order to make your experience of landing and departure in these countries easier for you.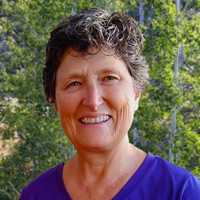 Contact Sitabai Betts, Holy Land Pilgrimage Host
I am available to talk by phone, or have a Zoom meeting, with you to answer your questions about this pilgrimage. Please complete the section below and we will be in touch with you soon.
Life is a pilgrimage...travel with us, visit our retreat in California, join our online community
Helping you to connect with your highest Self - sharing the teachings of Paramhansa Yogananda