Pilgrimage to the India of Yogananda Costs and Guidelines
All hotels, restaurants, and menus have been personally inspected by Ananda. We'll stay in comfortable, 3-4 star hotels. Rooms are clean and Western style, with attached bath. Breakfast and one other meal (sometimes two) are provided. Meals are vegetarian, are usually served buffet-style, and include a variety of Indian, Western, and Asian dishes.
We'll fly Delhi-Puri, Puri-Kolkata, and Kolkata-Varanasi-Delhi. We will also take air-conditioned trains. Other transportation will be by modern, air-conditioned bus.
Weather
February and March are the perfect time to be in India. It should be warm and dry without being overly hot.
Costs
Pricing coming soon.
Special note: If you book a shared room and you or your roommate decides to change to private accommodations, BOTH of you will need to pay the single occupancy rate (provided another room is available, of course). Also, if you request a shared accommodation but there is no one to share with you, you'll need to pay the single occupancy rate.
Payment
In order to reserve your space, please submit a down payment of $1000 with your reservation form.
Earlybird discounts: We need to receive your full payment by Nov 1, 2023, in order to get the Earlybird discount.
Cancellation Policy
If you cancel by November 1, 2023, your payment will be refunded, less a $300 cancellation fee. If you cancel after November 1, 2023, any refunds will be subject to the terms and conditions of any travel/hotel fees, our tour company and other providers in India, plus any other charges incurred on your behalf by Ananda Sangha. .
Price Includes:
All ground and air transportation in India, within the itinerary
Accommodations in each destination
Two meals per day for 11 days, usually breakfast and dinner and 3 meals for 7 days
All required tips and taxes
Professional local guides, and tour leaders from Ananda
Price does not include:
Flight to and from India; passport and visa fees; travel insurance; excess baggage charges; most lunches; items of a personal nature - laundry, snacks, beverages other than those included with meals, room service, any transportation outside of group activities, hotel telephone or internet, donations at shrines and to Yogananda's family, medical care should you need it.
Passport
You will need a passport that is valid for at least 6 months from the day of your departure from India. Make sure you check the expiration date of your passport very carefully. You must renew it before you request your visa. If you need a new passport, or need to renew one, do so immediately by going to travel.state.gov. You will find instructions there.
Visa
The easiest way to obtain a visa is to go to a near by Indian Embassy, or go to the web-site: www.cgisf.org
Please check with Krishnadas before filling out your visa application for the special information you will need to include on your application:
Krishnadas will be available to assist you in getting the right application form (depends where you live) filling it out, and sending it.
Flights
Fly into Delhi, the airport designation is DEL. We will arrange your pick-up from the airport to the hotel. Again, check with Krishna Das before booking your flight. He will help you find the cheapest rate possible and will help you coordinate travel with other pilgrims, if you would like to fly with others.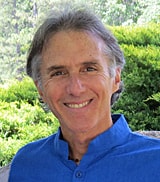 Contact Nayaswami Krishna Das about this pilgrimage:
1.530.478.7522
Or, complete the form below with your questions.
I am available to Zoom with you, to answer your questions and share more about this amazing pilgrimage: A Pilgrimage to the India of Yogananda
Life is a pilgrimage...travel with us, visit our retreat in California, join our online community
Helping you to connect with your highest Self - sharing the teachings of Paramhansa Yogananda