Camino de Santiago Pilgrimage

Path to Self-Discovery and Joy
with Sitabai Betts

Camino Pilgrimage Leaders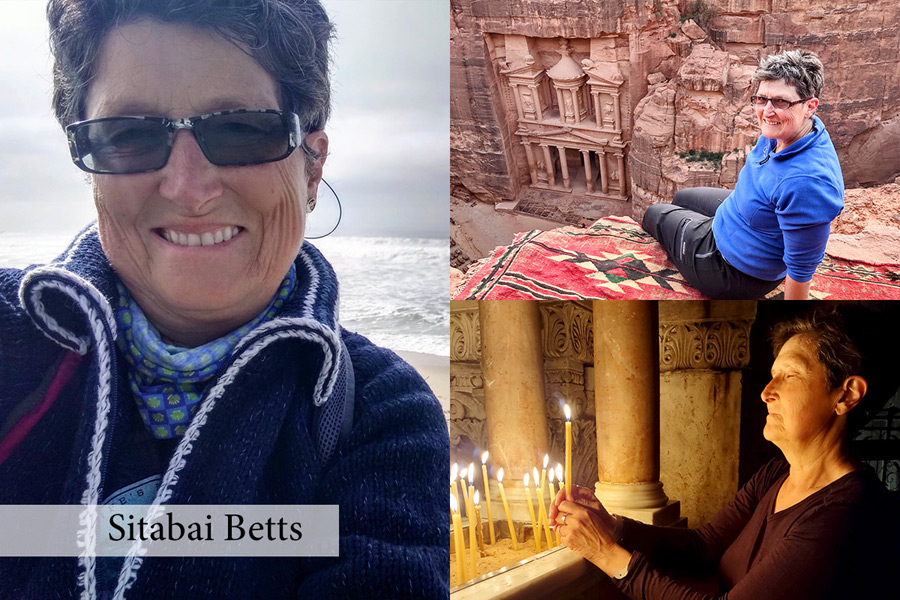 Spiritual Travel Host, Ananda Lightbearer Minister, lives and serves at Ananda Village
The Camino de Santiago in Spain lives in my heart in a special way. In 2017, I solo walked from southern France to the coast of Spain on the Camino Frances route, about 700 miles, in approximately 6 weeks. It was one of the great joys of my life, and I decided that sharing this incredible pilgrimage opportunity for joy and spiritual inspiration was my next goal. I walked sections of the Camino again in 2018 and then I led our first Camino de Santiago Pilgrimage for Ananda Spiritual Travels in 2019. Our pilgrimages were put on hold for a few years due to COVID, and 2022 is my 4th time walking.
I never tire of walking the Camino! I live by the expression, "I go forth in perfect faith in the power of the Omnipresent Good to bring me what I need when I need it." The Camino brings me new extraordinary experiences every time I have the joy to make this spiritual pilgrimage, and I know it will bring you exactly what you need, as well.
There are many other life experiences that have made me the pilgrimage leader that I am today. I love the outdoors, hiking, international travel, backpacking in the wilderness, and people. In 1980, I traveled for a year around the world with my husband. For the last 35 years, I've backpacked in Yosemite National Park and the Sierra Nevada Mountains wilderness every summer. I've hiked in stunning mountain ranges - the Alps, the Dolomites, the Himalayas, the Cascades in Washington and Oregon States, as well as along many coastlines. Every moment of my travels the spirit of the Divine is at the forefront, which makes every trip a pilgrimage back to our home in God. I have lived at Ananda Village since 1984 and I've had a lot of experiences serving our community as well as the families and children, having raised 4 delightful sons of my own. I became an Ananda minister and Lightbearer in 1992 – which has been a great joy of my life to share the deep and divine teachings of our Path.
Come along with me to experience the expansive depth of holy pilgrimage of the Camino de Santiago. As Paramhansa Yogananda said, "Smile that perpetual smile – that smile of God. Smile that strong smile of balanced recklessness – that million-dollar smile that no one can take away from you."

Sitabai Betts, Camino Pilgrimage Leader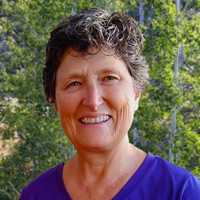 I am available to Skype or do a live face-time (Zoom or Google) with you to answer any questions you may have about this amazing Camino de Santiago Pilgrimage in Spain. Please complete the form below and I'll be in touch to arrange a time to connect. I look forward to meeting you!