Camino Spiritual Pilgrimage

Path to Self-Discovery and Joy
Sep 6 – 26, 2022 with Sitabai and Nandadevi
Oct 4 – 24, 2022 with Sitabai and Dora
with Sitabai, Dora and Nandadevi

Camino Pilgrimage Leaders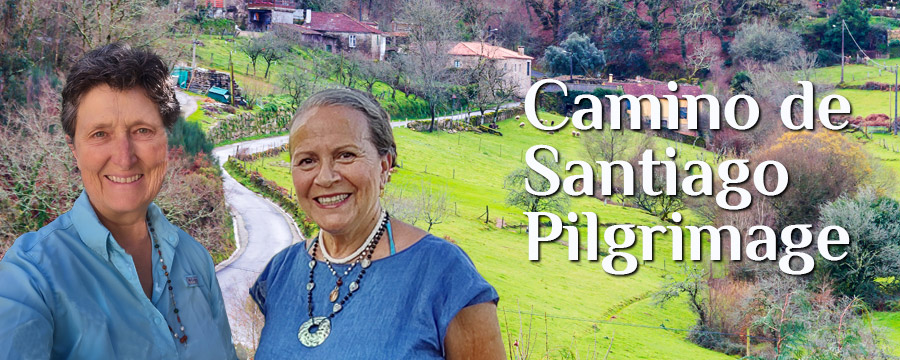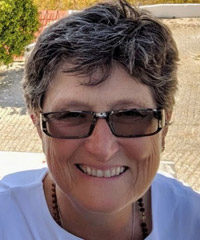 Spiritual Travel Host, Ananda Lightbearer Minister, lives and serves at Ananda Village
Sitabai has decades of experience as a hiker and backpacker in the California Sierra Mountains, especially Yosemite National Park. She is also an adept international traveler, always seeking extraordinary beauty and divine inspiration in all her travels - by foot or by planes and trains. She finds great joy sharing these discoveries with others! Sitabai walked the full Camino Francais from southern France to the coast of Spain, approximately 600 miles, in the Fall of 2017. Having discovered the Camino Pilgrimage an incredible personal inspiration she planned and led our first highly successful Camino de Santiago Spiritual Pilgrimage in 2019. Sitabai has 4 grown sons and has lived at Ananda Village since 1984.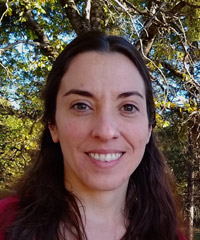 Spiritual Travel Host and Certified Ananda Meditation Teacher
Nandadevi Traymar has been a long-term practitioner and teacher of both Hatha Yoga and meditation in her home country, Argentina. She has served at the Expanding Light Retreat in California for nearly two years working with people of all ages and walks of life in the Karma Yoga Program, supporting them in their efforts to strengthen their spiritual lives. Nandadevi is a native Spanish-speaker who has enjoyed taking walking pilgrimage in Argentina.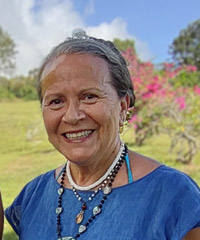 Spiritual Travel Host, Certified Ananda Yoga Teacher and Registered Nurse
As a member of the Ananda South Bay Meditation Group in the Los Angeles basin, Dora has been affiliated with Ananda for many years. She completed her Ananda Yoga®️ 200-hour Teacher Certification course in 2010 at Ananda Village, and has traveled internationally with Ananda Spiritual Travels six times over the past 13 years. Most recently she participated in Ananda's Camino de Santiago Pilgrimage in Spain in 2019. Dora is a native Spanish speaker and joyfully loves being of service in intercultural experiences. She currently works as a career registered nurse for LA County and lives in Hermosa Beach, California.

Sitabai Betts, Camino Pilgrimage Leader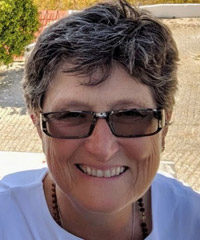 I am available to Skype or do a live face-time (Zoom or Google) with you to answer any questions you may have about this amazing Camino de Santiago Pilgrimage in Spain in 2022. Please complete the form below and I'll be in touch to arrange a time to connect. I look forward to meeting you!
CONNECT
14618 Tyler Foote Rd
Nevada City, California 95959
Toll free 800-346-5350
Outside US 530-478-7518
SUBSCRIBE
Receive uplifting emails with inspirational content and news about our retreat programs, travels, and trainings.