Camino de Santiago Pilgrimage

Path to Self-Discovery and Joy
with Sitabai Betts and Satyana Hall

The Camino de Santiago Pilgrimage Costs and Guidelines
Costs for 2023
Price for double occupancy* [final payment due by July 9, 2023]
$6590

*All prices are per person based on double occupancy rooms
**Single occupancy rooms not available
***Price does not include flights or pre-or-post program accommodations (which we recommend)

Our pilgrimage begins in the lovely world-class city of Madrid. Next we take a short bus ride to the remarkable World Unesco city of Ávila, home of the inspiring Saint Teresa. The following day we ride through Spanish countryside on our way to the start of our Camino walking route, visiting the best preserved Knights Templar Castle in Spain. The walking pilgrimage portion of our Camino journey begins with 5 days of walking, then we enjoy a day at a glorious rural spa, then 6 more days of walking to arrive at the holy city of Santiago de Compostela. After receiving our holy Compostela attesting to our pilgrimage completion, we will spend 3 more days at the rural Celtic coast of Galicia called "The End of the World" from ancient times. Join us for your remarkable and unforgettable pilgrimage in Spain!

2023 Pilgrimage Cost is $6590 per person double occupancy, flights not included.

What is Included:

ALL Accommodations - each night we will enjoy delightful casas, hotels, Pazos, and centuries-old monasteries. Some have pools, jacuzzis, massage and spa options.

Transportation & Luggage Transfers:

All transportation needs from day 1 to 21 (unless you choose to visit elective alternative locations) including busses and taxis, are included.

A trustworthy company will transfer luggage each day. All you need to carry as you walk your pilgrimage is a light jacket, your essential documents, money, and water.

Meals:

All morning breakfasts
All daily evening dinners, enjoyed together in the tradition of pilgrimage at lovely restaurants, casas, and our hotels
One lunch as a group (all other lunches are purchased by you as we walk)

Included on walking the Camino and in Santiago de Compostela:

Daily maps of our walking routes with explanations of the day and things to see along The Way.
Each guest will receive one official Credential Pilgrims Passport to use each day to obtain your sellos (ink stamps of locations visited along the Camino Way). Your Credential makes a wonderful souvenir of your journey and is required to show to the Compostela Church Office in Santiago in order to receive a free Holy Latin Compostela Certificate in the city of Santiago de Compostela.
Compostela Certificate, written in Latin, provided by the Roman Catholic Church after your 11-day walk to the holy Cathedral in Santiago.

Our pilgrimage also provides:

Entry to the Ávila monastery, home of Saint Teresa for 35 years
Entry to the Ponferrada Knights Templar Castle
Personal tour with guide to the Santiago Museum, including the stunning newly renovated Portico of Glory
All transportation costs via bus when we are not walking
Your tour leaders will obtain the Compostela from the Church office on your behalf

Not Included in Tour Cost

International airfare to and from Madrid, Spain, and all related travel costs, including hotel transfers to and from the airport.
Extra nights stayed in hotels before or after the pilgrimage
Flight from Santiago de Compostela airport to your gateway flight city to return home.
Overweight baggage fees: We strongly encourage you to pack small and light! We will provide a suggested packing list.
Any medical and/or personal expenses incurred during the trip.
Daily lunches (except for 1) and snacks. Finding and selecting these yourself is a lot of fun while walking the Camino.
Personal hotel amenities and personal expenditures.
Special entry fees to attractions or events not included in our tour. There are generally no fees to enter churches.
Travel insurance (required to participate).
Hiking Poles, if purchased there, may cost $40. (Can bring poles in your checked-luggage from home, but not allowed in carry-on luggage.)
Pilgrim Compostela protection cardboard tube to protect your Compostela Certificate to travel home. Optional $2.
Laundry Services
Tips for bus drivers and tour guides.
Spa and massage services when available at some hotels.
Souvenirs
Shell to carry on your personal small daily backpack, if desired ($2).

A $1000 deposit will be required to hold your place on this pilgrimage and full payment will be made according to the date schedule above.

A word on our double occupancy policy on this pilgrimage. Because we travel to very rural areas and we reserve lovely old-world casas and pazos, we have limited space and will match single travelers with other single travelers of the same gender to have double-occupancy rooms at the rates listed. If you are a couple traveling together, or are signing up together as two people who have requested each other as roommates, we will assure these roommate choices. As a single traveler, is to your benefit to sign up earlier, because we will assign roommates based on your signup date. If we cannot assign a roommate to be with you, there will be an additional charge on July 31, 2023, of $700 to convert your reservation to a single occupancy room (no roommate). We will not know if we have a roommate to assign to your double-occupancy room until July 2023. Thank you for your understanding as we provide for you with some extraordinary and spectacular old-world lodgings in rural Spain.
We ask that you be be fit enough to comfortably walk 5-9 miles per day (in gentle stages) for 11 walking days with a 1-day relaxing break at a lovely spa on day 6. If you wish to discuss your fitness and if this trip is right for you, Sitabai will be happy to discuss it through email or zoom, please don't hesitate to reach out to us. We find that if you are generally fit, you can walk several miles (2-4) per day comfortably, and have a positive attitude that you will have no troubles on this pilgrimage. Our walk schedule has been created to be comfortable with the over-age-55 pilgrim in mind, though all ages are welcome. If occasional assistance with a taxi is needed, we can arrange this.
Please note: the registration form requires your passport and emergency contact information, so please have this information handy when you begin the registration process. We will also contact you for further information needed on this Pilgrimage.
Requirements for traveling to Spain
Requirements for traveling internationally are changing with some regularity. We will keep you informed as we approach the date of this Pilgrimage of the then-current requirements. For now, these are the circumstances.
As of December 2022:
US Citizens are not required to be vaccinated to enter Spain. There are three ways that a tourist may visit Spain: A) if they show that they are vaccinated against COVID-19 and the vaccination is within the date-received guidelines, B) They can show a recovery certificate from having had COVID (meeting all applicable guidelines), and C) they obtain a negative diagnostic test result prior to entering Spain (72 hours for PCR test, 24 hours for Rapid Antigen Test).
Vaccines are valid from 14 days after the last dose up to 270 days. If more than 270 days (9 months) have passed since receiving the last required dose of their COVID-19 vaccine, U.S. citizens must show proof of having received a booster shot. The booster shot certificate is valid since the day it was administered.
Recovery certificates that are issued at least 11 days after the first positive COVID test, and up to a maximum of 180 days after the date of sampling, are accepted as valid. The COVID tests accepted are those authorized by the European Commission and must have been performed by healthcare professionals after October 1, 2021. Passengers with a Recovery Certificate other than an EU Digital COVID Certificate or equivalent must also provide documentary proof of the diagnostic test from which the Recovery Certificate is derived.
Please read the Spanish Ministry of Health's website for more detailed information.
Ananda Spiritual Travels will contact you prior to the departure on this pilgrimage to be sure you will be able to meet the entry requirements with respect to COVID-19 (if you intend to enter by being vaccinated or by getting a negative test). We will also issue a COVID-19 protocol document that outlines our procedures on the pilgrimage if guests contract COVID-19. We cannot provide this protocol document before August 1, 2023, because the CDC and Spanish government COVID guidelines may change between now and then. For our October 2022 pilgrimage, masks were not required to be worn in public places, and generally speaking, all businesses were open with normal operations.
More information at es.usembassy.gov.
Travel Insurance
All guests are required to take travel insurance on all Ananda Spiritual Travel programs. After you make your deposit we ask that you register for travel insurance for your trip so that your initial deposit or full amount paid can be insured by your travel insurance company in the event you cannot attend. You will be able to enter this information into your online account with the Expanding Light Retreat.
Your travel insurance must provide cover against personal accident, death, medical expenses and emergency repatriation, cancellation by the guest, cancellation by Ananda Spiritual Travels, curtailment, personal liability, and loss of luggage and personal effects. You must provide proof of your travel insurance within 2 weeks of paying your deposit, thank you.
Travel documents
You must hold a valid National Travel passport with an expiration date at least six months after the end of your stay. No visa is needed for travelers from the U.S., Canada, Mexico, Australia, and most other countries in the Americas and Europe,(check again before departure in case of changes). If you are not from North America or Australia, you will need to find out whether you need a visa. Due to covid there may be further travel requirements such as covid testing prior to departure or visa requirements. We will attempt to let you know the changing circumstances and you should try to stay aware of international travel restrictions. More information on traveling to Spain.
Reserve your place on the Camino Pilgrimage with Ananda Spiritual Travels
A $1000 deposit is required at the time of registration in order to hold your spot. Full payment will be required according to the schedule shown above on this page.
Sitabai Betts, Camino Pilgrimage Leader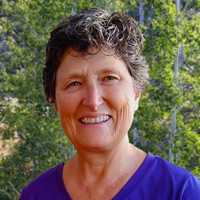 I am available to Skype or do a live face-time (Zoom or Google) with you to answer any questions you may have about this amazing Camino de Santiago Pilgrimage in Spain. Please complete the form below and I'll be in touch to arrange a time to connect. I look forward to meeting you!
Life is a pilgrimage...travel with us, visit our retreat in California, join our online community
Helping you to connect with your highest Self - sharing the teachings of Paramhansa Yogananda