A Camino Spiritual Pilgrimage

A Path to Self-Discovery and Joy
The Camino de Santiago and Galicia Pilgrimage Costs and Guidelines
Madrid to Santiago to Northwest Galicia Region with return to Santiago
Included in Tour Cost
ALL Accommodations - each night we will enjoy delightful casas, hotels, Pazos, and centuries-old monasteries. Some have pools, Jacuzzis, massage and spa options.
Transportation & Luggage Transfers:
All transportation needs from day 1 to 21 (unless you choose to visit elective alternative locations) including busses and taxis, are included.
A trustworthy company will transfer luggage each day. All you need to carry as you walk your pilgrimage is a light jacket, your essential documents, money, and water. At many of our accommodations, you will need to carry your own luggage to your room, sometimes up 2 floors.
Meals:
All morning breakfasts
All daily evening dinners, enjoyed together in the tradition of pilgrimage at lovely restaurants, casas, and our hotels
Included on walking the Camino and in Santiago de Compostela:
Daily maps of our walking routes with explanations of the day and things to see along The Way.
Each guest will receive one official Credential Pilgrims Passport to use each day to obtain your sellos (ink stamps of locations visited along the Camino Way). Your Credential makes a wonderful souvenir of your journey and is required to show to the Compostela Church Office in Santiago in order to receive a free Holy Latin Compostela Certificate in the city of Santiago de Compostela.
Compostela Certificate in Latin.
You will have free entry at these locations during our special day trips:
The Ávila monastery, museum, and church
Walking the ancient Ávila wall or entry to the Avila Cathedral
Knight's Templar Ponferrada Castle
Visits to Dolmen de Dombate and other ancient Galician sites
Finisterre Certificate of The End of the World
Not Included in Tour Cost
International airfare to and from Madrid, Spain, and all related travel costs, including hotel transfers to and from the airport.
Extra nights stayed in hotels before or after the pilgrimage
Flight from Santiago de Compostela airport to your gateway flight city to return home.
Overweight baggage fees: We encourage you to pack small and light! We will provide a suggested packing list. Shoes are critical because this is a walking pilgrimage and our tour leaders are happy to discuss footwear with you.
Any medical expenses incurred during the trip.
Daily lunches (except for 3) and snacks. Finding and selecting these yourself is a lot of fun while being in Spain and walking the Camino.
Personal hotel amenities and personal expenditures.
Special entry fees not included in our tour. There are generally no fees to enter churches. There are some additional small museums in Santiago for $5-10 entry fee
Travel insurance (required to participate).
Hiking Poles, if purchased there, approximately $40. (Can bring in your checked-luggage from home, but not allowed in carry-on luggage.)
Pilgrim Compostela protection cardboard tube to protect your Compostela Certificate (optional) to travel home. Optional $2.
Laundry Services
Lunches and snacks (estimate about $6-12 for 21 days) – or approximately $250, varies with each person's needs. Exploring and finding daily lunches and snacks that are interesting to you along the way is a good deal of the fun involved!
Tips, not a common practice in Spain but in some instances we may want to join together to tip a tour guide or bus driver.
Spa and massage services when available at some hotels.
Souvenirs
Pilgrim's museum in Santiago de Compostela ($2).
Shell to carry on your personal small daily backpack, if desired ($2).
Costs
Double occupancy*
$5990
Early-bird price for double occupancy if paid in full before Apr 1, 2021*
$5490

*All prices are per person based on double occupancy rooms

**Single occupancy rooms not available
Upon registration you will receive a Physical Fitness Questionnaire. You must be fit enough to comfortably walk 5-9 miles per day (in gentle stages) for 11 walking days with a 2-day relaxing break at a lovely spa on day 6. If you are fit for this walking pilgrimage then we will send a confirmation letter with information on planning your flights and other details.
Please note: the registration form requires your emergency contact information, so please have it handy when you begin the registration process.
This is a walking tour. One pilgrim facing health challenges joined our 2019 Pilgrimage on an electric bike. He will be joining us again in 2021. We regret that we cannot accept any additional wheeled vehicles of any sort on this trip.
Please note: the registration form requires your passport and emergency contact information, so please have this information handy when you begin the registration process. We will also contact you for further information needed on this Pilgrimage.
To Register
Travel Insurance
Travel insurance is compulsory for all our travelers and should be taken out at the time of booking. Your travel insurance must provide cover against personal accident, death, medical expenses and emergency repatriation with a recommended minimum coverage of US $200,000 for each of the categories of cover. We also strongly recommend it covers cancellation, curtailment, personal liability and loss of luggage and personal effects. You must provide proof of your travel insurance a couple weeks ahead of the first day of the trip; you will not be able to join the trip without it. Here are a couple options, and we need confirmation of your insurance prior to departure:
Travel documents
You must hold a valid National Travel passport with an expiration date at least six months after the end of your stay. No visa is needed for travelers from the U.S., Canada, Mexico, Australia, and most other countries in the Americas and Europe,(check again before departure in case of changes). If you are not from North America or Australia, you will need to find out whether you need a visa. Due to covid there may be further travel requirements such as covid testing prior to departure or visa requirements. We will attempt to let you know the changing circumstances and you should try to stay aware of international travel restrictions. More information on traveling to Spain.
Registration and Cancellation Policy
Registration is not available yet.
$1000 deposit holds your registration. If you cancel you can apply for a refund of up to $500 prior to April 1, 2021.
Guests who register prior to April 1, 2021, will pay a $1000 deposit when registering, and the balance due will be automatically charged to your credit card on file on April 1, 2021.
Guests who register after April 1, 2021, will be charged the full $5990 to register.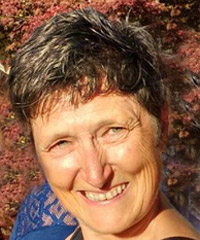 I am available to Skype, Google Video or Zoom Video with you to answer your questions and share more about this amazing Camino de Santiago and Galicia Pilgrimage Costs and Guidelines, fill out the form below and I'll get in touch
BE INSPIRED
Online Programs
Ananda Virtual Community
Subscribe to our Enotes



The Expanding Light Retreat


The Ananda School of Yoga and Meditation

The Ananda Worldwide Movement
About Paramhansa Yogananda
Free Autobiography of a Yogi
Ananda.org
Ananda Meditation APP
Ananda APP