Camino de Santiago Pilgrimage

Path to Self-Discovery and Joy
with Sitabai Betts

The Camino de Santiago Pilgrimage Costs and Guidelines
The Camino de Santiago Pilgrimage Costs and Guidelines Our pilgrimage starts with one overnight in Madrid, Spain, and then we travel by bus to Avila. We depart Avila and travel by bus to our point of origin to walk the Camino de Santiago. We walk for 11 days, with a stay in Santiago de Compostela, followed by a bus ride to the coast of Galicia. After a few nights stay we return by bus to Santiago de Compostela for a final evening at a lovely accommodation.
2023 Early Bird Pilgrimage Cost is $6090 per person double occupancy, flights not included.
What is Included:
ALL Accommodations - each night we will enjoy delightful casas, hotels, Pazos, and centuries-old monasteries. Some have pools, Jacuzzis, massage and spa options.
Transportation & Luggage Transfers:
All transportation needs from day 1 to 21 (unless you choose to visit elective alternative locations) including busses and taxis, are included.
A trustworthy company will transfer luggage each day. All you need to carry as you walk your pilgrimage is a light jacket, your essential documents, money, and water. At some of our accommodations, you will need to carry your own luggage to your room, sometimes up 2 floors (where this is occasionally the case we will assist those who need it).
Meals:
All morning breakfasts
All daily evening dinners, enjoyed together in the tradition of pilgrimage at lovely restaurants, casas, and our hotels
Three lunches as a group (see more below)
Included on walking the Camino and in Santiago de Compostela:
Daily maps of our walking routes with explanations of the day and things to see along The Way.
Each guest will receive one official Credential Pilgrims Passport to use each day to obtain your sellos (ink stamps of locations visited along the Camino Way). Your Credential makes a wonderful souvenir of your journey and is required to show to the Compostela Church Office in Santiago in order to receive a free Holy Latin Compostela Certificate in the city of Santiago de Compostela.
Compostela Certificate in Latin (optional, provided to you in Santiago after completing the walking pilgrimage to the Cathedral).
You will have free entry at these locations during our special day trips:
The Ávila monastery, museum, and church
Walking the ancient Ávila wall or entry to the Avila Cathedral (your choice of activity)
Knight's Templar Ponferrada Castle
Visits to Dolmen de Dombate and other ancient Galician sites
Finisterre Certificate of The End of the World
Not Included in Tour Cost
International airfare to and from Madrid, Spain, and all related travel costs, including hotel transfers to and from the airport.
Extra nights stayed in hotels before or after the pilgrimage
Flight from Santiago de Compostela airport to your gateway flight city to return home.
Overweight baggage fees: We strongly encourage you to pack small and light! We will provide a suggested packing list.
Any medical expenses incurred during the trip.
Daily lunches (except for 3) and snacks. Finding and selecting these yourself is a lot of fun while walking the Camino.
Personal hotel amenities and personal expenditures.
Special entry fees to attractions or events not included in our tour. There are generally no fees to enter churches. The recommended Pilgrim's Museum in Santiago de Compostela is $2.
Travel insurance (required to participate).
Hiking Poles, if purchased there, may cost $40. (Can bring poles in your checked-luggage from home, but not allowed in carry-on luggage.)
Pilgrim Compostela protection cardboard tube to protect your Compostela Certificate to travel home. Optional $2.
Laundry Services
Tips, not a common practice in Spain but in some instances we may want to join together to tip a tour guide or bus driver.
Spa and massage services when available at some hotels.
Souvenirs
Shell to carry on your personal small daily backpack, if desired ($2).
Costs for 2023
Early-bird price if paid in full before Jan 31, 2023*
$6090
Price if paid in full after Jan 31, 2023*
$6590

*All prices are per person based on double occupancy rooms

**Single occupancy rooms not available

A $1000 deposit will be required to hold your place on this pilgrimage and full payment will be made according to the date schedule above.
We will later send you a Physical Fitness Questionnaire. You must be fit enough to comfortably walk 5-9 miles per day (in gentle stages) for 11 walking days with a 1-day relaxing break at a lovely spa on day 6. If you wish to discuss your fitness and if this trip is right for you, Sitabai will be happy to discuss it through email or zoom, please don't hesitate to reach out to us. We find that if you are generally fit, you can walk several miles (2-4) per day comfortably, and have a positive attitude that you will have no troubles on this pilgrimage. Our walk schedule has been created to be comfortable with the over-age-55 pilgrim in mind, though all ages are welcome. If occasional assistance with a taxi is needed, we can arrange this.
This is a walking tour. One pilgrim facing health challenges joined our 2019 Pilgrimage on an electric bike. He will be joining us again in 2022. We regret that we cannot accept any additional wheeled vehicles of any sort on this trip.
Please note: the registration form requires your passport and emergency contact information, so please have this information handy when you begin the registration process. We will also contact you for further information needed on this Pilgrimage.
Requirements for traveling to Spain
Requirements for traveling internationally are changing with some regularity. We will keep you informed as we approach the date of this Pilgrimage of the then-current requirements. For now, these are the circumstances.
As of July, 2022:
U.S. citizens can travel from the United States to Spain if they show that they are vaccinated against COVID-19, or have a recovery certificate , or show a negative diagnostic test result (NAAT or RAT) performed either within 72 hours prior to departure to Spain for a NAAT (e.g. - PCR test) or within 24 hours prior to departure to Spain for a RAT (e.g. - rapid antigen test).
Vaccines are valid from 14 days after the last dose up to 270 days. If more than 270 days (9 months) have passed since receiving the last required dose of their COVID-19 vaccine, U.S. citizens must show proof of having received a booster shot. The booster shot certificate is valid since the day it was administered.
Recovery certificates that are issued at least 11 days after the first positive COVID test, and up to a maximum of 180 days after the date of sampling, are accepted as valid. The COVID tests accepted are those authorized by the European Commission and must have been performed by healthcare professionals after October 1, 2021. Passengers with a Recovery Certificate other than an EU Digital COVID Certificate or equivalent must also provide documentary proof of the diagnostic test from which the Recovery Certificate is derived.
Please read the Spanish Ministry of Health's website for more detailed information.
Your pilgrimage leader will be contacting all registered guests prior to the pilgrimage to review current COVID-19 protocols in place in Spain so that you are aware and and can abide by the protocols. At this time this includes masking in all public places, limits on restaurant capacity, and the ability to show proof of your vaccination.
More information at es.usembassy.gov.
Travel Insurance
All guests are required to take travel insurance on all Ananda Spiritual Travel programs. After you make your deposit we ask that you register for travel insurance for your trip so that your initial deposit or full amount paid can be reimbursed by your travel insurance. You will be able to enter this information into your online account with the Expanding Light Retreat.
Your travel insurance must provide cover against personal accident, death, medical expenses and emergency repatriation, cancellation by the guest, cancellation by Ananda Spiritual Travels, curtailment, personal liability, and loss of luggage and personal effects. You must provide proof of your travel insurance within 2 weeks of paying your deposit, thank you.
Travel documents
As of December 28, 2021, Spain requires proof of vaccination in order to enter the country. (see 'Requirements for traveling to Spain' above). You must hold a valid National Travel passport with an expiration date at least six months after the end of your stay. No visa is needed for travelers from the U.S., Canada, Mexico, Australia, and most other countries in the Americas and Europe,(check again before departure in case of changes). If you are not from North America or Australia, you will need to find out whether you need a visa. Due to covid there may be further travel requirements such as covid testing prior to departure or visa requirements. We will attempt to let you know the changing circumstances and you should try to stay aware of international travel restrictions. More information on traveling to Spain.
Reserve your place on the Camino Pilgrimage with Ananda Spiritual Travels
A $1000 deposit is required at the time of registration in order to hold your spot. Full payment will be required according to the schedule shown above on this page.
Sitabai Betts, Camino Pilgrimage Leader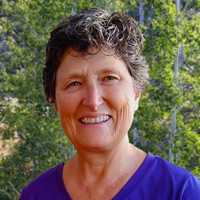 I am available to Skype or do a live face-time (Zoom or Google) with you to answer any questions you may have about this amazing Camino de Santiago Pilgrimage in Spain. Please complete the form below and I'll be in touch to arrange a time to connect. I look forward to meeting you!
Life is a pilgrimage...travel with us, visit our retreat in California, join our online community
Helping you to connect with your highest Self - sharing the teachings of Paramhansa Yogananda