A Camino Spiritual Pilgrimage

A Path to Self-Discovery and Joy
Sunday, Sep 8 – Thursday, Sep 26, 2019
Dates
Costs
(before Apr 1, 2019)
| | | |
| --- | --- | --- |
| Occupancy: | Dbl. | Sngl. |
| Barbadelo-Finisterre | 4990 | 5665 |
| Barbadelo-Santiago | 3965 | 4465 |
Retreat Leaders
Pilgrimage Highlights
Guided by Sitabai Betts and Nayaswami Lalaan, seasoned Pilgrims and staff, of the Ananda Spiritual Travels program of The Expanding Light Retreat. This 19-day pilgrimage covers 108 kilometers of the last portion of the Camino de Santiago – The Way of St. James, in Northwest Spain. We will start at Barbadelo Spain, walk to Santiago de Compostela, and then continue to 'the end of the world' at Finisterra Spain. Walking the last 108 kilometers of the Camino does allow pilgrims to receive the Holy Compostela certificate of completion. There is an additional certificate given to those who walk to Finisterra.
This extraordinary pilgrimage is ideal for those who long to walk 'The Way' but have limited time and want to walk shorter than normal distances over a 19-day period. Spiritual truth seekers who wish to deepen their connection with the Divine are welcome. Our guided meditations, visits to churches and holy shrines, nature exercises, are all ideal ways to attune to the deep vibration of this holy land of Spain. We will limit our group to just 18 guests and we will stay in pre-reserved nice accommodations, eat at uplifting restaurants, and walk together in joy to seek inner peace.
Daily walking in the time-honored tradition of pilgrimage. Enjoy time with friends, meet new pilgrims, have an appointment with one of our tour leaders, walk in silence and contemplation…all these are possible ways to enjoy your walking pilgrimage.
Visit ancient villages that were formed around the pilgrim route to support walking pilgrims.
Visit small churches in each village in the time-honored tradition, with many of these churches up to 1000 years old.
Receive colorful and memorable pilgrim sellos or stamps along the way in your Pilgrim Credential.
Participate in experiential nature activities (optional) to enrich the pilgrimage experience.
Learn walking meditation (optional) to deepen your pilgrimage experience.
Enjoy Spanish Galician food each evening.
Enjoy the splendid rural beauty and stone villages of Galicia, Spain.
Meditate at ancient holy places – churches, historical Celtic sites,
See the largest thurible in Christendom, the Butafumerio or incense burner, swing from the giant ceiling of the St. James Cathedral in Santiago de Compostela. Meditate at the tomb of the Apostle St. James, and hug the hundreds of years old bust of the Saint. See the angels hanging from the ceiling of the magnificent Cathedral. Attend Pilgrims mass once or several times, as inspires you.
Take a tour of the rooftop (optional) of the St. James Cathedral.
Visit the Museum of Pilgrimage in Santiago (optional), a well-laid out museum documenting pilgrimage to Santiago for hundreds of years.
Walk the ancient winding cobbled streets of old Santiago.
Receive your holy Compostela in Santiago for having walked in Pilgrimage 100km of the Way of St. James (optional).
Visit ancient monasteries in Santiago, or a variety of churches, all that shaped the history of this important region.
Listen to Celtic bagpipes in Santiago.
Walk the quiet rural beauty of Galicia between Santiago and the ocean in the footsteps of the Celts.
Experience the "End of the World" at Finisterre, as The Way opens up before your pilgrimage footsteps, in the tradition of ancient walkers.
Meditate at the Finisterre Lighthouse, offering up all challenges into the endless sea at the "End of the World."
And much, much more!
For more information, please send us a Question or Comment:

Receive monthly news and inspiration.
Costs
Barbadelo-Finisterre
Barbadelo-Santiago
Double occupancy*
$5290
$4265
Early-bird price if paid
in full before Apr 1, 2019*
$4990
$3965
Single occupancy**
5965
4765
Early-bird price if paid
in full before Apr 1, 2019**
$5665
$4465
*All prices are per person
**At present, we can only estimate the cost for private rooms. Private rooms will not be available every night due to the rural nature of this pilgrimage route.
You will then receive a Physical Fitness Questionnaire. If you are fit for this walking pilgrimage than we will send a confirmation letter with information on planning your flights and other details. Please note: the registration form requires your passport and emergency contact information, so have them handy when you begin the registration process.
Included in Tour Cost
Airport transfer from Madrid or Santiago de Composteal to the start of this Camino at Barbadelo, Spain
Accommodations: We have carefully selected, in person, comfortable hotels and pensions - some with pools.
Breakfast and dinner provided every day
Cell phone and SIM chip for each pilgrim. These will be returned to us at the end of the trip.
Backpack/luggage transfer each day. The only thing a pilgrim need carry is a small backpack with a few snacks, light wind or rain jacket, cell phone, and water.
Taxi provided some days (not everyone needs)
Pilgrim Credential Passport + shell for backpack will be provided to each Pilgrim
Guided walking meditations (optional), times for evening pilgrim sharing, and guided, well-planned walking routes that are generally 5-9 miles walking per day with an average of 6.5 miles per day. Taxi support is included for those who may need it due to fatigue, foot troubles, or illness.
Not Included in Tour Cost
International airfare to and from Spain and related fees
Overweight baggage fees: We encourage you to pack light! We will provide a suggested packing list. Shoes are critical because this is a walking pilgrimage and our tour leaders are happy to discuss footwear with you.
Fees for passport and Spain entry visa (if needed)
Personal hotel amenities and expenditures
Travel insurance
Pilgrim Compostela certification and tube. This is given after walking 100km to Santiago. Optional $5
Laundry Services
Lunches (estimate $10*14 days) $140
Donations at Churches, as desired
Special entry fees. Fees to enter churches are generally not requested. There are some small museums in Santiago for $5-10 entry fee.
Hiking Poles if purchased there $40
Souvenirs as desired
Santiago Cathedral Rooftop Tour (optional) $25
To Register
Registration is not available yet.
Travel Insurance
Travel insurance is compulsory for all our travelers and should be taken out at the time of booking. Your travel insurance must provide cover against personal accident, death, medical expenses and emergency repatriation with a recommended minimum coverage of US$200,000 for each of the categories of cover. We also strongly recommend it covers cancellation, curtailment, personal liability and loss of luggage and personal effects. You must provide proof of your travel insurance a couple weeks ahead of the first day of the trip; you will not be able to join the trip without it. Here are a couple options:
Travel documents
You must hold a valid passport with an expiration date at least six months after the end of your stay. No visa is needed for travelers from the U.S., Canada, Mexico, Australia, and most other countries in the Americas and Europe. If you are not from North America or Australia, you will need to find out whether you need a visa. More information on traveling to Spain.
Cancellation Policy
For cancellations received before June 1, 2019, your $1000 deposit will be refunded, less a $500 cancellation fee. If you cancel after June 1, 2019 any refunds will be subject to the terms and conditions of any travel/hotel fees, our tour company and other providers in Spain and Portugal, plus any other charges incurred on your behalf by Ananda Sangha.
A Camino Spiritual Pilgrimage: A Path to Self-Discovery and Joy
September 8 – 26, 2019 Barbadelo to Santiago de Compostela to Finisterre, Spain
Expertly guided, well-planned walking routes that are generally 5-9 miles walking per day with an average of 6.5 miles per day.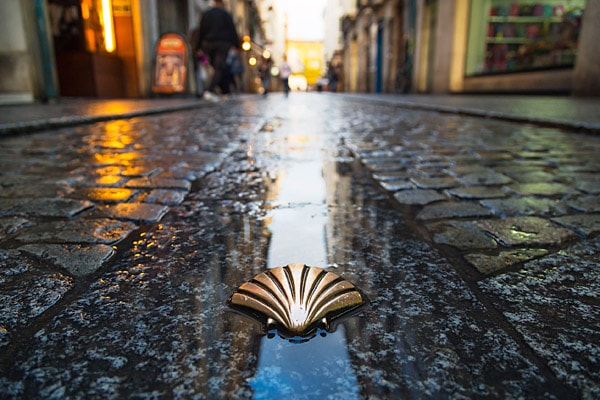 Airport transfers will occur on Day One only, from the Santiago or Madrid airports. You may find it more comfortable to arrive a day or two ahead of the tour date to get acclimated to the time zone.
First two nights at Barbadelo, Spain. Orientation, relaxation, preparations to begin our walking Pilgrimage.

Nights 3-12 are along the Camino de Santiago between Barbadelo and Santiago de Compostela. Lodging in comfortable locations, some with pools, often in rural countryside villages. Walking each day consists of 3-4 miles before lunch, visit a village for lunch, and walk 2-4 miles after lunch to arrive at our village for the evening. Taxi support is provided where needed due to foot concerns, illness, or other personal needs. Pilgrims carry only water, jacket, snacks, identification and cell phones.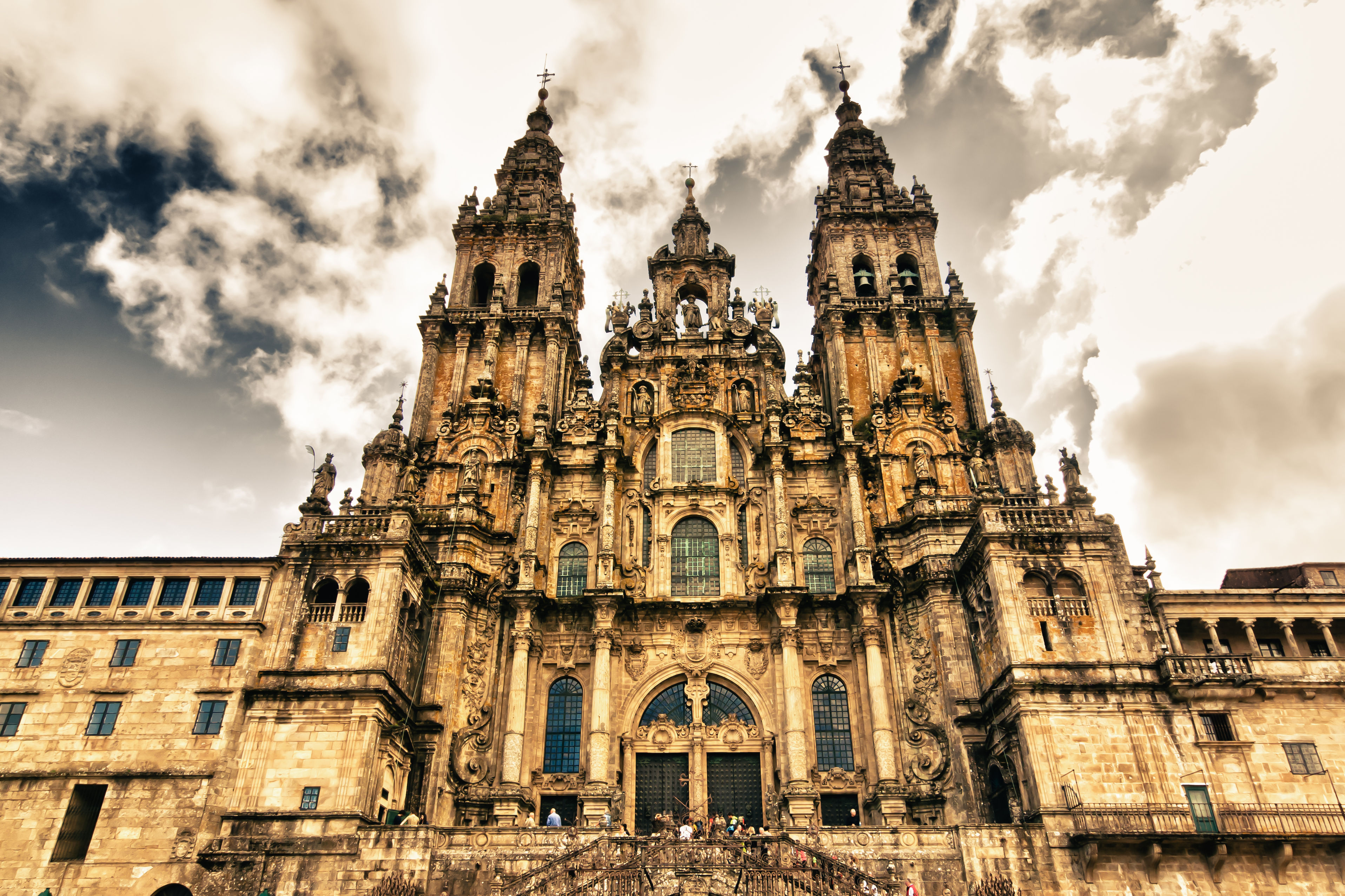 Nights 13-14 are in Santiago de Compostela where we will enjoy one of the most spiritually significant cities of Europe. We will see the largest thurible in Christendom, the Butafumerio or incense burner, swing from the giant ceiling of the Cathedral for St. James.
Nights 15-18 we continue our pilgrimage from Santiago to Finisterre through rural Galicia along the ancient pagan pilgrimage route to the "End of the World" at the Finisterre lighthouse. While this route is 89 km (55 miles) total, we will walk about 4-6 miles each day and plan to taxi the rest of the day's distance (with the option to walk it if you feel inspired to do so). Walking the final miles into the seaside town of Cee, and then into Finisterre, is both outstandingly scenic as well as intensely inspiring. We end with the afternoon at Finisterre to enjoy "The End of the World" with a sunset at the Finisterre lighthouse.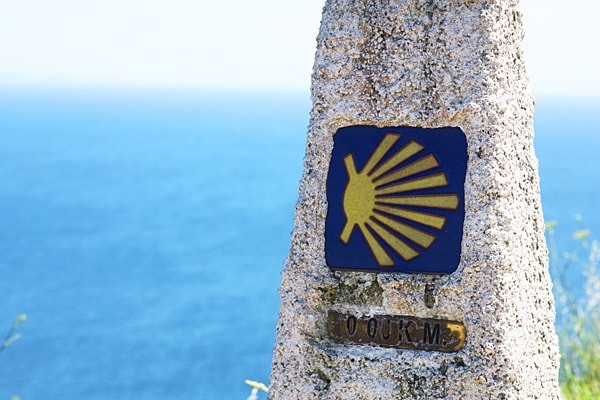 Also in this area are ancient Gaelic culture that we may have the option to visit. We return by bus back to Santiago de Compostela on the 19th day.
Spiritual Travel Articles
RELATED PROGRAMS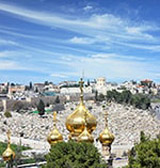 Oct 9–22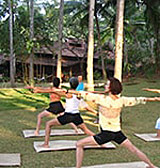 Ayurvedic Healing and Yoga Retreat in Kerala, India
Feb 1–13, 2019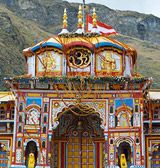 Sep 29–Oct 20, 2019