The Arts & Culture of Assisi Tour & Program

A participatory artistic adventure
Dates
There are no dates currently scheduled.
Share your time between visiting many great expressions of art – and studio time connecting with your own creative energy!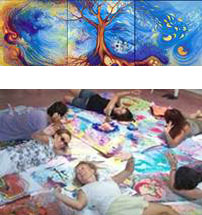 Unlock your Creativity
Dana Andersen, well known Ananda Assisi artist, and a mastermind in creating artistic programs to bring out inner creativity, will lead the program and serve as one of your hosts. You can enter the zone where childlike joy flows through your own unique, authentic expression.
Ananda Village artist, Mantradevi LoCicero, who has led many pilgrimages to Italy, will co- host this dynamic, life-enhancing pilgrimage.
The Awakening Arts Academy enjoys panoramic views in the beautiful hills above Assisi and offers a peaceful and dynamic center for the exploration of your creative spirit.
Based at Ananda Assisi, participate in yoga and meditation as you wish, and enjoy wonderful vegetarian meals. Plus several meals out for pizza, Italian classics and a special multi-course Umbrian dinner.
In Assisi: join a concert at Ananda Assisi, visit the Portziuncola, Santa Chiara, Minerva Temple & Museum, the Basilica of St. Francis, L'Ermo (doing a pastel drawing while you are there), San Damiano and the Frassasi Caves!
An overnight trip to Siena, where you will participate in a Stained Glass Workshop and visit the Duomo and other scenic Siena sites.
10 days/ 9 nights with one optional but recommended additional night in Rome at the start, and other option night in Rome at the end of the trip.
If you are interested in this program, please contact Nityananda
Day 1 : Rome/Arrive Ananda Assisi
Day 2 : Academy Studio/Assisi
Day 3 : Academy Studio/Assisi
Day 4 : Frassasi Caves/Ananda
Day 5 : Academy Studio
Day 6 : Siena
Day 7 : Siena/Assisi
Day 8 : Academy Studio/Ananda Assisi
Day 9 : l'Eremo/Mt Subasio/Rome
Day 10 :Rome/Fly Out/Optional Day
Day 11 :Rome/Fly Out
The Arts & Culture of Assisi Tour & Program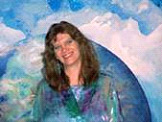 Led by Dana Lynne Andersen