GET ON THE 'STAY CONNECTED' LIST TO RECEIVE UPDATES ABOUT ANANDA SPIRITUAL TRAVELS
The Expanding Light Retreat is currently closed due to the Coronavirus pandemic. At this time we are unable to plan and schedule our international spiritual travel programs. If you would like to be kept informed about any of our travel program plans as we develop them then please click on the individual program pictures and sign-up on the Stay Connected list.
Pilgrimage
We journey to places of authentic spiritual magnetism. Our leaders are joyful, knowledgeable, and experienced pilgrims who offer very personal attention to each guest to help you achieve your piligrimage vision.
Vacations
We offer uplifting vacations so that you can rest and renew your body, mind, and spirit. Lovely accomodations that are affordably priced at times of the year when the weather is good but the crowds are less.
Healing Retreats
Our lives are can be more expansive when we are healthy and calm. These healing retreats bring you to the highest quality healing locations with excellent food, treatments, and time for enjoyable activities.
Ananda Spiritual Travels - providing you relaxing, uplifting, and spiritually deep pilgrimage experiences
Enjoy truly relaxing travel that supports your spiritual life in all ways. We choose inspiring sites and lovely accommodations. Our experienced Expanding Light staff leaders create travel that strengthens your spiritual practice, and a journey that leaves you feeling uplifted and renewed.
We plan trips using the following criteria:
Journey to a place of magnetism
Lovely accommodations that are reasonably priced
Travel at affordable times with pleasant weather
Programs consistent with the Ananda vibration
Personal contact with leaders and like-minded people
Programs that support a spiritual vibration and spiritual practice
WHAT GUESTS ARE SAYING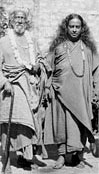 I can't say enough about the many wonderful and powerful experiences I had on our pilgrimage! Feeling the amazing power of the several sacred places stands out. And being a part of a group of like-minded people was a strong confirmation of how real our spiritual journey is. More...
—V.B., Aptos, CA
ANANDA SPIRITUAL TRAVEL HOSTS
Nayaswamis Gyandev and Diksha are long-time teachers and ministers at Ananda, as well as experienced leaders of retreats at home and abroad. Diksha directs Ananda's Meditation Teacher Training program. Gyandev directs Ananda Yoga® and Ananda Yoga Teacher Training and was a founding member of Yoga Alliance. Both lead workshops on a wide range of topics in the spiritual life and are great Indian Storytellers. They have led retreats and pilgrimages to India, Hawaii, Costa Rica and Israel.
Diksha ia a native Israeli who came to the U.S. in 1990, a multi-talented woman, of great warmth and humor, with a background in Biology, Fine Arts, Cooking and Ayurveda. Gyandev's delightful sense of humor and light-hearted humility shine through, putting you at ease immediately.
Nayaswamis Krishnadas and Mantradevi are longtime teachers and ministers of Ananda, Krishnadas and Mantradevi have helped establish Ananda communities in Seattle, Portland, Dallas, and Los Angeles. Currently, they both work at The Expanding Light, regularly leading pilgrimages to India, Europe, and other places of inspiration. They have been sharing Yogananda's teachings for decades and lead many workshops at The Expanding Light. Mantradevi creates beautiful artworks and Krishnasdas loves to chant and connect with seeking souls.
Sitabai has decades of experience as a walker and hiker in the California Sierra Mountains leading children and families and has twice completed the Camino de Santiago pilgrimage. She did an amazing job planning and co-leading our first highly successful Camino Plus Pilgrimage in 2019.
Nandadevi Traymar has been a long-term practitioner and teacher of both Hatha Yoga and meditation in her home country, Argentina. She has served at The Expanding Light Retreat for two years working with the Karma Yoga Program, supporting people in their efforts to strengthen their spiritual lives. Nandadevi has enjoyed taking walking pilgrimage in Argentina.
Mantradevi teaches with insight, clarity and joy, gained from over 35 years of meditating and sharing yoga philosophy. Her concern for others is one of her key qualities, and she has the innate ability to communicate and apply spiritual principles to real life situations. Her classes are creative and experiential, with humor and discussions keeping them lively and interactive.
Sahaja is a minister and yoga teacher who has been practicing yoga postures and meditation since 1975. Sahaja loves sharing yoga and meditation with others because she has experienced their transformational results firsthand. Her bright, upbeat energy and the calm, dynamic joy she brings to her classes are a testament to the effectiveness of yoga.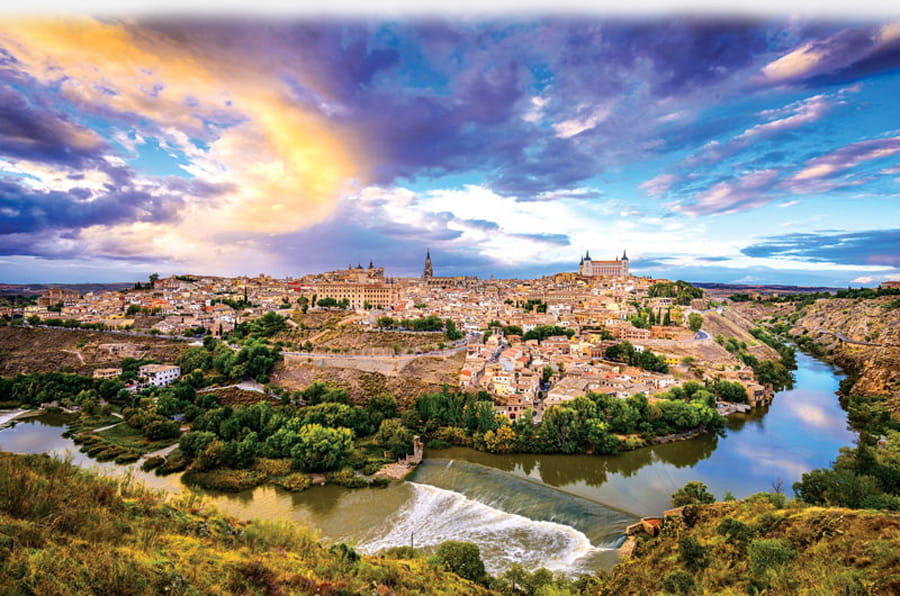 BE INSPIRED
Online Programs
Ananda Virtual Community
Subscribe to our Enotes



The Expanding Light Retreat


The Ananda School of Yoga and Meditation

The Ananda Worldwide Movement
About Paramhansa Yogananda
Free Autobiography of a Yogi
Ananda.org
Ananda Meditation APP
Ananda APP