Now taking reservations for our two pilgrimages in 2023 – the Holy Land Pilgrimage in Israel, and our Camino de Santiago Pilgrimage in Spain.
Experience the transformative power of Ananda Spiritual Travels
Transformational pilgrimage leadership- our Ananda Spiritual Travel hosts, and in-country guides, serve with joy and focus, to inspire you to further deepen your inner spiritual life. Each pilgrimage host has been connected with Ananda for many years, and some are Ananda Ministers and spiritual counselors, available to meet with you, to support you as you might need.
The Ananda FLOW Itinerary- In a state of flow, your body and mind knows what needs to be done without having to think about it – there is a lack of obstacles. Our carefully curated itineraries allow our guests to be in a gentle state of flow, supported by our hosts, helping you connect with the holiness of each site, without any obstacles or stress typically involved in visiting many sites in foreign lands. We provide plenty of unscheduled time so you can rest, reflect, re-visit favorite sites, wander and explore.
The uplifting energy of traveling with like-minded spiritual seekers, as we enrich and enjoy our experiences together, rather than traveling alone.
The power of joy – 'Ananda' means 'joy'. As such, Ananda Spiritual Travels is imbued with the energy of joy. Our daily group meditations, uplifting affirmations and occasional chanting, ample time for reflection and inner healing — these all provide you with the energy to transform your inner life, connect with your own experience of deep joy, your sense of inner peace.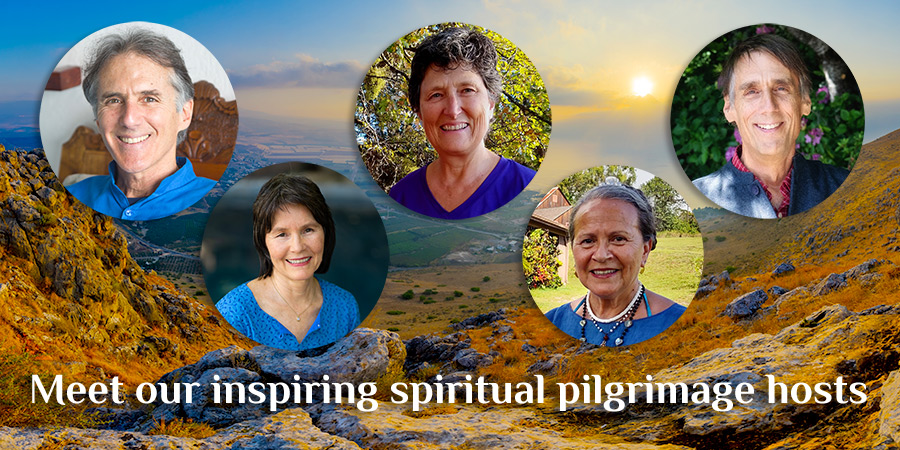 Past Pilgrimages
These trips aren't currently scheduled. Click on one's you are interested in to get a comprehensive idea of what we will do when they are scheduled. Sign-up to get notices when a trip is scheduled.