Now taking reservations for
Ananda Village Pilgrimage Oct/Nov. 2023
Ayurvedic Healing Retreat in Kerala, India, Jan. 2024
Yogananda Pilgrimage, Southern California, July/Aug. 2024
Learn More about the Himalayan Adventure Pilgrimage, Spring 2025

Experience the transformative power of Ananda Spiritual Travels
Ananda is rooted in the power of a profound spiritual lineage: Paramhansa Yogananda, Jesus Christ, Babaji Krishna, Sri Shama Churn Lahiri, Swami Sri Yukteswar, Ananda Moi Ma, Saint Francis & Saint Clare, and many others
The power of being in a state of peace: Carefully curated itineraries fine-tuned over more than 50 years
Deeply spiritual hosts and travel partners who will help you connect with the holiness of each site
Plenty of time for meditation, chanting, reflection, rest, re-visiting favorite sites
The uplifting energy of traveling with like-minded spiritual seekers, as we enrich and enjoy our experiences together
The power of joy - 'Ananda' means 'joy' and our pilgrimages are imbued with the energy of joy
Now taking Reservations for these pilgrimages
Click on the banners to Learn More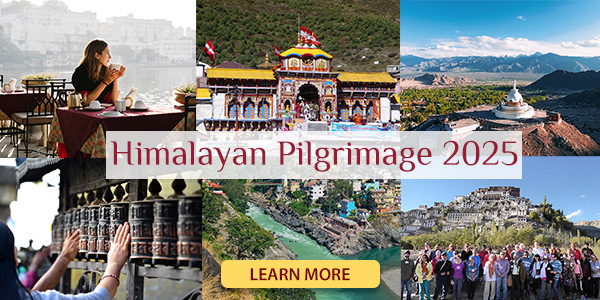 Our India Pilgrimage is fully booked.
Click on the place card if you wish to add your name to our Wait List.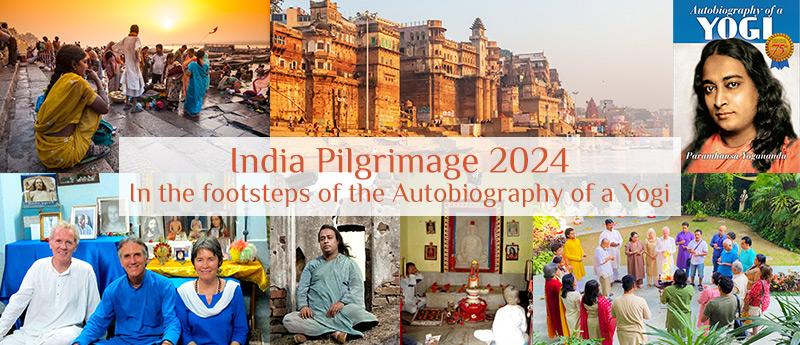 Transformational pilgrimage leadership- our Ananda Spiritual Travel hosts, and in-country guides, serve with joy and focus, to inspire you to further deepen your inner spiritual life. Each pilgrimage host has been connected with Ananda for many years, and some are Ananda Ministers and spiritual counselors, available to meet with you, to support you as you might need.

Whether walking in the footsteps of divine souls or diving deep into an experience of healing and renewal, trust in us to support you, on this deeply spiritual journey.
Welcoming Diversity
Ananda Spiritual Travels welcomes truth seekers of every color, race, religion, national origin, gender, sexual orientation, gender identity, age, or different ability. Our spiritual travel hosts are committed to providing an inclusive, welcoming environment for everyone to pursue their search for God on pilgrimage. Furthermore, we have found over our 40+ years of hosting pilgrimages that every guest also holds an open heart to being part of a world of brotherhood with all.