"There are many stones lying about on the ground, but very few of them are diamonds. Spiritual truths, similarly, are not easy to find amid the confusion of human opinions. Divine grace is like the most precious of those rare diamonds..." ~Paramhansa Yogananda
What is Our Role in Unlocking the Divine Potential Within?
You are probably no stranger to "glass ceilings" - that point where you reach the threshold of personal ability and understanding. There's an inner call built into every soul, which constantly pushes you to learn new things, experience new realities, and to expand your awareness to embrace a larger reality.
Grace is God's Power
It's God's grace that has the power to awaken you spiritually. It's available to all, but you cannot receive this inner power by following self-will or by waiting for it to fall into your lap. You must work for it in harmony with a Divine flow. It then can then guide and shape your life for the better.
It's Never Too Late to Redefine Your Life's Direction
.Using the time-tested methods of Paramhansa Yogananda, you have the potential to know yourself as a true being of infinite light, of pure joy. Through personal efforts to learn and grow, you will be guided by grace to a perfectly integrated life.
Learn how to maximize your spiritual efforts to create a joyful adventure into the lands of inner freedom.
In this retreat learn about and explore:
Developing Magnetism and Will Power to Achieve Your Goals
Building Receptivity of the Heart
Cultivating a Personal Relationship with the Divine
Unveiling the hidden power of prayer and meditation for drawing Divine support
Divine grace...is there to be found by all who will seek it diligently, but in order to find it one must do more than glance through a few books, or attend a few lectures. Grace cannot be found where people merely believe it to be. It must be sought in the right way, in the right place, and in the right spirit.
"The right spirit is an attitude of unconditional love for God. The right place is within yourself. The right way is in the silence of deep meditation.
"To find God, you must attune yourself to His ways."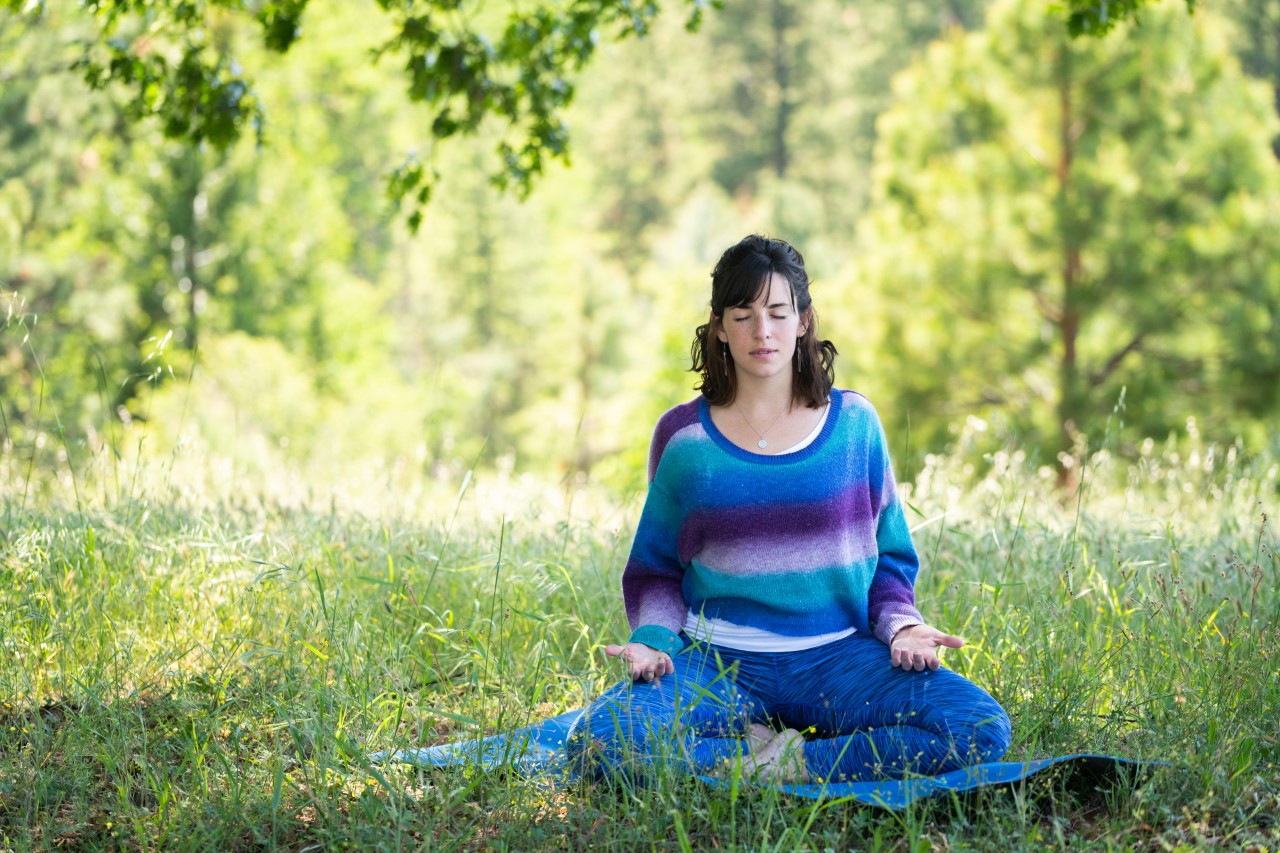 Comments from Participants
This weekend was the breath of fresh air that I have been craving. The instructors were both so inspiring and encouraging, and I'm now feeling like I've got the strength and determination and the tools to get back onto my spiritual path. I hope to see additional workshops with Jitendra and Dhyan. They are both truly inspirational beings and it has been an absolute joy to spend the weekend with them. Thank you!! — Aimee L. South Lake Tahoe, CA
The program was nicely structured. I enjoyed it a lot. It's really helpful to someone who would just start their yogic journey. I would like the program to be a full day on Sunday also. I will use the techniques I learned here and I would recommend this program to others. —Ajay A., Oakland, CA
I had an excellent stay at the program. I definitely gained deeper insights into myself–my aspirations and my potential, and how to deal with my challenges–both in the sessions and through further discussion with Jitendra. — A. S., Cupertino, CA
This is my second time here and it felt like coming home. I love to be in the energy of this place and of like-minded people. Much needed connection to the divine! — Berit K.-B., Sonora, CA
An exceptional weekend. Rich and full in spiritual tools and knowledge. Jitendra and Dhyan provided guidance that will enhance my daily practice. Highly recommend this enriching program. Thank you! — Betty L., Citrus Heights, CA
Following a period of depression, I had fallen out of practice with meditation, yoga and spirituality in general. This weekend was exactly what I needed to reconnect with God and feel the healing power of prayer and Spirit once again in my life. Thank you! —M. C., Norfolk, VA
Dhyan and Jitendra are instruments for the Divine. While they are indeed knowledgeable, you can tell they are not so much drawing on their intellect, as they are opening themselves as channels for Master's guidance and wisdom. In doing so, they are also cheerful, peaceful, kind, open, and deeply devoted to the well-being of their students, who feel drawn to open their hearts more and more also. —Janine S., Denver, CO
This weekend was an extraordinary opportunity to deepen my relationship with the Divine. It was uplifting and joyous, but also gave practical lessons we can continue to call on as we progress. The teachers are sublime! —Patricia M., Hayfork, CA
It was truly a blessing to be in the presence of such dedicated, inspirational and loving souls Jitendra and Dhyan. They connected so deeply with our cohort of attendees, who were also of such caliber and so full of love and openness. —S.S., Cupertino, CA

Learn to have personal breakthroughs at will, to practice "getting better at getting better," and to cultivate a truly sustainable spirituality. Rise into the clarity, focus, and authenticity of your soul's longer evolutionary rhythms.
"Success is meeting every challenge from your calm center within. Seek strength and guidance intuitively in your inner self." —Swami Kriyananda
An Important Aspect of Your Experience
Your program takes place in a beautiful environment, close to nature, on sacred land dedicated to meditation and spiritual activities for over 50 years. We encourage you to slow down and enjoy yourself. The food here is delicious and healthy, the people are happy, the surroundings are pristine. Take time to unplug, get back to nature, and immerse yourself in the spiritual rejuvenation you deserve and long for. Return home energized, uplifted, and ready for whatever life brings your way.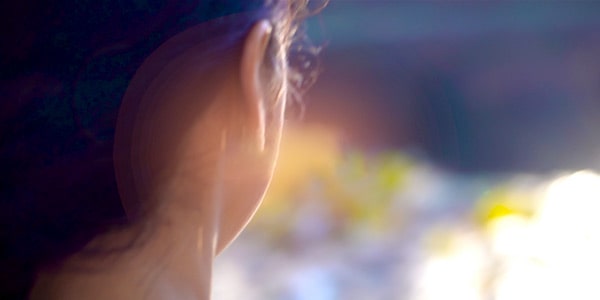 For more information, please send us a Question or Comment:

Receive monthly news and inspiration.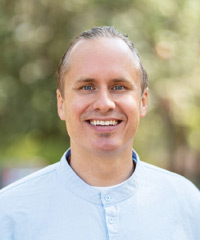 Ananda Yoga® Instructor. Ananda Meditation Instructor.
Brahmachari Jitendra Guindon is a certified Ananda Yoga® teacher with Yoga Alliance. He is also a certified and experienced Ananda Meditation teacher.
Jitendra Guidon, Director of Online with Ananda's Online Outreach ministry, is a disciple of Paramhansa Yogananda living at Ananda Village in Northern California. While serving with Ananda, he enjoys spreading the ancient teachings of Yoga to all truth seekers around the world and look forward to connecting with new friends from different backgrounds and affiliations.
See all programs, articles, and full bio of Jitendra Guindon.

or e-mail or call us at 1-800-346-5350
Costs (SSPI)
Costs are on a per person basis.
Tent
RV
Standard
Shared
Standard
Private
Deluxe
Shared
Deluxe
Private
$320
$406
$540
$504
$688
Prices are all-inclusive and cover accommodations, meals, classes or activities, and course materials.
The Art of Spiritual Awakening starts the afternoon of the first date listed and ends with lunch on the last date listed. Check-in is anytime between 1:30 p.m. and 4:30 p.m. at our Front Desk. Your room will be available by 3:00 p.m. Dinner is at 6:30. The first gathering of your group is after dinner.
Please see:
You can add extra personal retreat days before and/or after your program. Check availability and costs for the days and accommodations that you require.
The Art of Spiritual Awakening starts the afternoon of the first date listed. It's ideal to arrive before 4 pm, if you are able to. That way, you can join in the afternoon session of yoga and meditation, which begins at 4:45 pm. Dinner is at 6:30. The first real gathering of your group is at 7:30 pm. If you need to arrive here after 5 pm, that's fine, but it helps us if you let us know at 800-346-5350. We can also put aside a dinner for you if you need to arrive after 7 pm. The program ends with lunch on the last date. Please see our Daily Schedule.
See Transportation and Directions whether you are coming by plane, car, bus or train. Our Frequent Questions page answers many of the questions you might have about How to Go on Retreat.