Vedic Astrology, Spiritual Psychology, and Transformation

3-day weekend
There are no dates currently scheduled.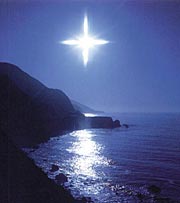 What Is Vedic Astrology?
In India the science of astrology is called Jyotish, which in Sanskrit means "the inner light." It is the study of man's response to the light waves which emanate from the planets and the stars. Vedic astrology is intimately linked to the concept of karma. The Vedic horoscope reveals one's past karma: as Paramhansa Yogananda puts it, our "unalterable past and its probable future results." It also shows the way to overcome karmic patterns by directing our efforts towards personal growth, healing, and self-transformation. Through Vedic astrology, then, we can better understand the subtle dynamics of our own lives, and of our relationships with others.
This Weekend Program
Vedic astrology is a powerful tool for both spiritual and psychological growth. During this weekend you'll learn:
How each of the planets represents different spiritual and psychological factors and potentials in your life
How the planets relate to the chakras
How the horoscope expresses a pattern of energy that you can work with toward your ultimate success and fulfillment.
This weekend is led by Drupada, one of the most knowledgeable and intuitive Vedic astrologers living in America. No prior knowledge of Vedic astrology is required.
Your Own Vedic Horoscope
Each participant will receive a copy of his Vedic chart. It is important that you give the precise time, date, and place of your birth when you make your reservation, so that Drupada can prepare your chart. The course will help you understand a certain aspect of Vedic astrology and of your own chart. Private consultations are not included in the course fee.
Private consultations with Drupada are available by prior appointment, with precedence given to course participants. During the course his consultation time is limited. You might wish to make an appointment before this course, or on the day after it. A tape recording of the session is included in the consultation fee.
What people have said about Drupada
"For many years I've been helped in my spiritual growth thanks to the insights that I've received from Drupada in his courses and private consultations. I always leave them feeling more uplifted and more confident that I do have the inner strength to continue growing through whatever drama that is presently unfolding in life."
— Susanna, Nevada City, California
"Drupada opened to me an advanced world of Astrology, reconnecting me to the ancient spiritual science of yoga, in which the chakras become the foundation for understanding our relationships, our karma, and our destiny. It has always been a transforming experience to attend his courses."
— Claudio M,, Italy


Receive monthly news and inspiration.
Come a Day Early
Relax, Take a Walk,
Get a Massage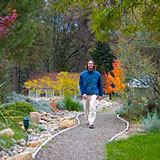 Stay an Extra Day, Relax,
Absorb Your Experience