Vedic Sciences: Astrology, Vastu, and Ayurveda

Jyotish (Astrology), Ayurveda, Vastu & Yoga
7 days
There are no dates currently scheduled.
Learn how the ancient sciences from the scriptures of India work together to help us achieve a life filled with radiant health and well-being of body, mind, and soul.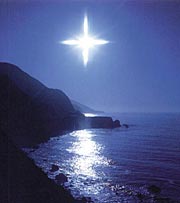 Become more aware of energy and how it influences you; learn how to use subtle energy techniques to transform yourself and your life so that you can have more happiness, joy, love, calmness, and peace.
This course is led by three long-time Yogis who have special expertise also in Jyotish (vedic astrology), Ayurveda, and Vastu. Drupada Macdonald, Mangala Loper-Powers and Mandala Skillman will help you understand how the wisdom of these disciplines can be integrated into your daily life, bringing greater harmony, happiness, and uplifted consciousness.
You will receive a copy of your Jyotish birth chart to take home with you.

(Note: there was an error in The Expanding Light's December e-newsletter in saying that a reading is included with the course. There is an additional charge for a reading.)

You will be guided in an assessment of your personal Ayurvedic constitution.
You will have a direct experience of how your environment works together with the other sciences to influence how you feel.
You also have the option of private readings for Astrology and Vastu on the two days prior to the program, and the day following (at an additional charge). Ask about this when you call to reserve for the program.
| | |
| --- | --- |
| | Drupada John Macdonald has been a member of Ananda and a student of yoga and astrology for over 20 years. He has studied both Western and Vedic astrology, practicing professionally since 1989. |
| | Mangala Loper-Powers was certified as an Ayurvedic practitioner by the California College of Ayurveda in 1997 and also completed Dr. David Frawley's Ayurvedic Correspondence Course at that time. She graduated from Dr. Vasant Lad's Ayurvedic Institute in 1999. |
| | Mandala Skillman has 20 years of experience practicing Vedic arts and design. She is a consultant in interior and exterior design, based on the principles of Vastu. |

Receive monthly news and inspiration.
Come a Day Early
Relax, Take a Walk,
Get a Massage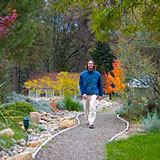 Stay an Extra Day, Relax,
Absorb Your Experience