Springtime at Ananda
April is a heavenly time to take some days for personal rejuvenation here at Ananda Village, and to visit the beautiful tulip display at the Crystal Hermitage Gardens. The gardens are open every day of the year, and all of April you will see tulips, wisteria, flowering cherry trees and many more plants in flower. This extraordinary display—tiers of tulips inter-planted with alyssum and pansies—overlooks the Yuba River canyon. Flowering cherry trees, dogwoods, and peonies in bloom add to the gala natural beauty.

Stay with us, and bask in the peaceful vibrations
This year, The Expanding Light Retreat is offering special programs so that you can immerse yourself more fully in the beauty and holy presence. Whether you join us for a weekend retreat, or our Personal Retreat PLUS offering, enjoy specially curated experiences at our gardens.
Depending on the program that you select, you can look forward to the following curated experiences in the gardens:
Learn about the history and inspiration behind the gardens
Private group tours
Special private events, such as:

Yoga sadhana
Outside picnic or dinner
Musical inspiration

10% discount at the Shrine of the Masters boutique
Your choice of one free Crystal Hermitage book:

The Spirit of Gardening – written by Nancy Mair, Crystal Hermitage Master Gardener
Space, Light, and Harmony – written by Swami Kriyananda, Ananda's founder
Nov 11 – 13, 2022
Come and experience the budding vibrancy of a spring garden, as tulips start to poke their heads out of the ground! You'll help with the final planting, mulching, cleanup and beautification of our Crystal Hermitage Tulip Gardens while enjoying a maple scone and tea.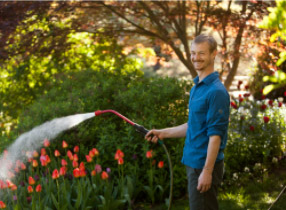 Mid-March through April

(minimum 2-week stay)
Karma Yogis who choose to join us during this time period will enjoy extra time serving at Crystal Hermitage during the Tulip Festival. +Free daily access to the gardens!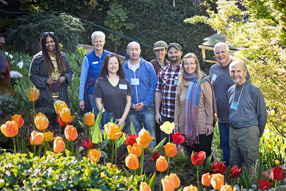 April 1 - 30
Every day: Tulip Garden access + Vegetarian lunch
Every Tuesday: Tulip Garden access + Vegetarian lunch + Meditation Class
Every Friday: Tulip Garden access + Vegetarian lunch + Goat Tour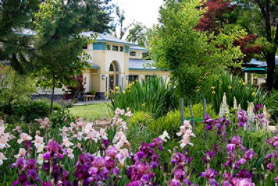 You can follow your own timetable entirely, or partake in any of the many offerings to help you deepen your personal, spiritual journey.
Free entrance ticket to Springtime at Ananda, at the Crystal Hermitage
A personal tour of the Crystal Hermitage to see 17,000 tulips and other flowering plants and trees.
And much more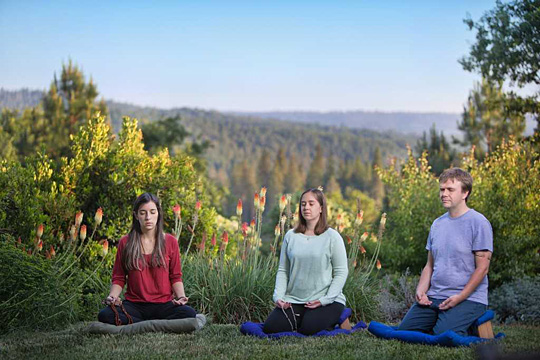 Weekend Retreats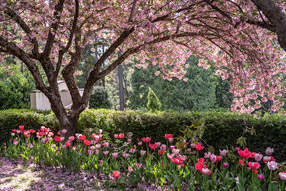 There are no dates currently scheduled.
These weekend retreats will largely take place at the Crystal Hermitage. Add an inspired program of experiential exercises, discussions, a lovely dinner inside the Crystal Hermitage and you will return home with a new lease on life.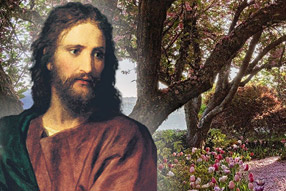 There are no dates currently scheduled.
Come experience a joyful and refreshing weekend of spiritual teachings, glorious tulips, and musical inspiration! Paramhansa Yogananda came to bring a new expression of Christ's teachings…


The tulips begin blooming early in April and usually last into early May. For updates on the tulips, visit the Crystal Hermitage website at www.crystalhermitage.org or call 530-478-7574. As is The Expanding Light Retreat, Crystal Hermitage is a non-profit organization which relies heavily on donations.
Here's a short and inspirational video of the garden and tulips.