This program can not be reserved online. To reserve, please e-mail or call us at 1-800-346-5350.

Online Dates: April 30 - May 8, 2022
Yoga Alliance RYT's and E-RYT's: This course will offer continuing education credit.

Give yourself the gift of time for self-discovery, during this uplifting immersion in healthy living.
How would you answer the following questions?:
Are you giving your body what it needs for optimal health?
Do you have the energy and enthusiasm you need to make your life work?
Can you choose to be happy on a daily basis?
Do you have a way to experience deeper meaning in life and feed your spirit?
Ananda's Holistic Health Retreat will help you say YES to all of these questions and guide you in how to: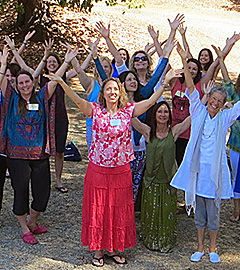 Increase your health and wellness
Manage stress and increase your inner peace and calmness
Practice yoga postures in a safe and meaningful way
Meditate daily to strengthen your mind and your ability to maintain tranquility
Transform unwanted habits
Create a healthy diet that works with your own needs
Exercise regularly and love it!
Find more balance in your life
Nursing CEU Eligible: 15 hours

Ananda Holistic Health Retreat
Please know we are unable to accommodate people with chronic or acute physical or mental diseases that seriously limit function. Please phone us at 800-346-5350 if you have questions about the program's suitability for you.
Your Retreat includes:
Daily guided practices of Energization Exercises, yoga postures, and meditation
Daily vigorous affirmation walks
Guided yoga techniques for greater energy
Instruction in a meditation technique that will work wonders for you, even if you've never had luck with meditation before!
Teachers and coaches who have been practicing these techniques for years
A comprehensive reference manual for radiant health
3 delicious and healthy vegetarian meals daily
Menus and recipes for healthy meals to take home with you
The option of individual coaching/counseling to help you create a plan for healthy changes in your lifestyle
Join us for a rejuvenating and educational week that will change your life for the better!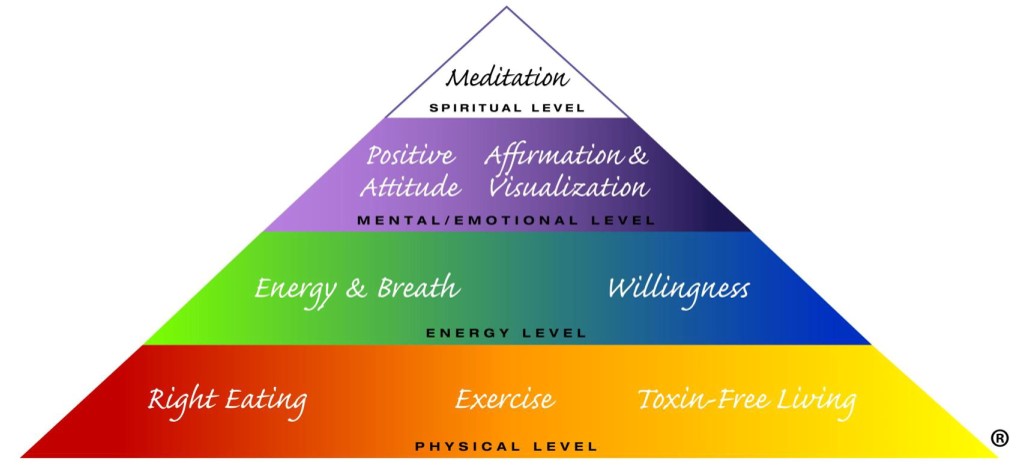 The Radiant Health Pyramid
This program brings Paramhansa Yogananda's teachings together in a unified way and trains you in techniques that will help you get to the core of who you really are. It will awaken within you your own inner strength and innate healing energy.
"The holistic health retreat was absolutely life changing. I came in looking for some new tools and practices to build into my day and came out with a new perspective, new friends and mentors, and a vigor to take on life and love myself. The changes that I witnessed in myself and everyone else were amazing." —A.K., Seattle , WA
"A place of healing and a place full of grace. Spiritual awakening at the core of oneself."—E.F., Salinas, CA
"The Ananda Holistic Health Program helped me to remember who I am at the core level and brought my joy back. I came withdrawn and stressed but left light and with love for my path. I will be returning to deepen my experience." —Brenda Young Kelseyville, CA
"Remembering my true divinity has been precious, too precious to describe in words. Mental hug."—T.R., Lower Lake, CA
"I loved everything about this retreat. It all comes together, and I feel so blessed. Thank you." —Jody Elliot , Carmel Valley, CA
"This training program was transformative for me. I would say that my stress level decreased by 80% after I started using the inspiration I brought home. First I had a bit of rebellion (lots of TV combined with junk food) after the clean-living of the course, but then I quickly could compare this to how I'd felt at The Expanding Light and decide what I really wanted. From all that I'd learned in the couse from our incredible teachers, I became inspired to meditate regularly, do an Affirmation Walk daily, and even cut my alcohol, coffee, and sugar by 90%. I feel great. The aches in my joints are gone.
"The Holistic Health retreat helped me start my healthier lifestyle, and also has helped quiet my busy mind and maintain a much higher level of peace. I have attended other retreats through the years, and by far, The Expanding Light has given me the longest lasting impact in my day-to-day life.
"The Expanding Light is a place I have decided to make a priority to come back to each year. It has become much more than just a retreat. I have made friends to last a lifetime." —Laurie H., San Diego, CA


"This program is one of the highlights of my life!" —Marilyn H., Illinois
"Having just returned from my Holistic Retreat experience, I am elated and feel so much love from my time spent with you alll. The course was so well put together and the delivery of such profound wisdom was done in a way that someone like myself could soak in it for days. I absolutely love and adore my teachers. Thank you so much!" —Leslie T, Texas
"I loved all the courses, the affirmation walks, the silent breakfast, the counseling. I am so grateful to Anandi, Maitri, and Mangala for creating such an amazing experience! I'm so excited to see where my path now leads." —Anne K., Oakland, CA
"One of the best retreats in my life. A place/space where body, mind, and soul are nourished. One gets ample opportunity to reflect, contemplate, and acquire energy to move on with life. Ananda Village has that uplifting aura. Great interpretation of teachings/affirmation. Expanding Light is top on my list!" —Maleka, San Jose, CA
"I am so impressed with the time and effort that went into making the Holistic Health Retreats one of the most beautiful experiences of my lifetime. You, our teachers, are exceptional. Both with clarity and walking the walk. I loved every one of you. And I thank you from my heart for all the love you gave us....How thoughtful was your assigning a spiritual counselor for each to talk to. And not only while at the retreat, but if we needed to call when we returned home. These are details that made this retreat more that I expected....The vegetarian meals were marvelous. I want that cook in my kitchen. Every dish was prepared with love and presented to reinforce healthy eating. I haven't eaten that much for many years—and I still lost a few pounds....Wow. I had two days driving home and a lot of time to reflect on what we covered and what we experienced. I loved every minute and, as you know, did not want to leave your environment. The biggest thing I came away with was the fact that we all have our own path to the same destination. I felt an affirmation that I was ME and I was following my path. We are all a part of God and only need to tune into our Higher Self."
—Sharon M., Washington
For more information, please send us a Question or Comment:

Receive monthly news and inspiration.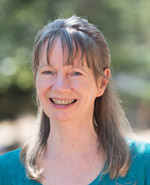 AnandaYoga®Therapist,Certified with International Association of Yoga Therapy, C-IAYT. Level 2 Ananda Yoga®Teacher, E-RYT-500, Ananda Minister, Counselor
Maitri's name means "Friend" in Sanskrit and well describes her extraordinarily kind and supportive nature. She directs our Ananda Yoga® Teacher Training Assistantship program, where she helps YTT grads take their teaching to the next level. She also helped pioneer our Ananda Yoga Therapy Training and is one of the primary instructors in that program. Maitri, brings great wisdom and experience to her many programs. Maitri is a certified Ananda Meditation and Yoga Teacher, as well as a registered nurse.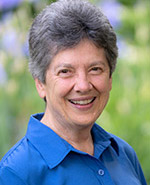 Director, Ananda Yoga®Therapy Training. Certified Yoga Therapist, Clinical Ayurvedic Specialist, Level 2 Ananda Yoga®Teacher, E-RYT-500
Director, Ananda Yoga Therapist Training
Nayaswami Mangala has an impressive background in yoga teacher training, Ayurvedic training and practice, and in-depth medical training and practice.
See all programs, articles, and full bio of Nayaswami Mangala.
No dates scheduled for Ananda Holistic Health Retreat at this time.
Prices are all-inclusive and cover accommodations, meals, classes or activities, and course materials.
Ananda Holistic Health Retreat starts the afternoon of the first date listed and ends with lunch on the last date listed. Check-in is anytime between 1:30 p.m. and 4:30 p.m. at our Front Desk. Your room will be available by 3:00 p.m. Dinner is at 6:30. The first gathering of your group is after dinner.
Please see:
"What an amazing spiritual journey we have been on. It seems like much more than five days as I feel I have grown more as a person/soul than at any other point in my life. Thanks ."
—J.E., B.C., Canada
"If you do not know how to change habits and become an aware and healthy person, come to this program."
—Sandra, Germany
"The Expanding Light's Radiant Health program changed my life. It helped me find my center, strength, and joy again. With the tools I received, I know I will be able to keep myself in the radiant joy I leave here with. "
—J.R., California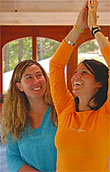 "There are thousands of 'one-size fits all' plans for improving health out there, but unless a plan is designed to fit an individual's life, as this one is, it won't take."
—Dave, California