Using Energy to Bring Us Health
Make an ever greater connection with the
Source of your energy at The Expanding Light Retreat
At The Expanding Light Retreat all of our Holistic Health programs will help you learn to make an ever greater connection with the Source of your energy as the source of health and as the source of all well-being. Our workshops are based on the teachings of Paramhansa Yogananda who showed how to make more and more of a connection with the Divine in your life, and through this direct connection to have more of a a flow of energy in our life. The more energy you have the more you will at experience inward health and outward health as well.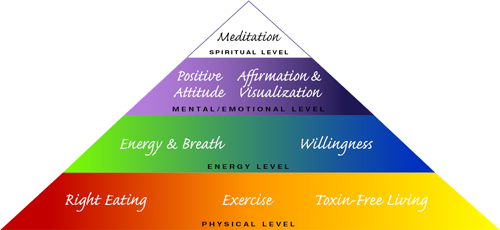 Essentials for Radiant Health
"Health does not mean mere existence or clinging to the body. Keeping out of the hospital for a number of years is not health. To be able to resist disease, to bear strain and stimulate mental vitality, to feel the body as a luxury, as a bird feels while shooting through the air, and as a child does always, is health."
— Paramhansa Yogananda
Here are some suggestions you might consider, based on the areas you'd like to focus on:
Physical Wellness
Emotional Wellness
Spiritual Wellness
Overall Wellness
What guests are saying:


How to Achieve Glowing Health and Vitality at The Expanding Light turned out to be the most precious gift I have ever given myself. The immersion into the beautiful environment amongst such nurturing people inspired a hope that I took home, and now feel everyday.
What teachers are saying:
Stay Youthful with Yogic Principles:


My body is the garden of my soul. My goal is to use it to live my dharma and to know that I am an ageless child of God.
Finding Calmness in Action:


Breathing deeply or simply observing the breath can be a very simple, but powerful practice.
Holistic Health