Dates
Tent
RV
Standard
Shared
Standard
Private
Deluxe
Shared
Deluxe
Private
$252
$330
$458
$420
$592
During this retreat you will: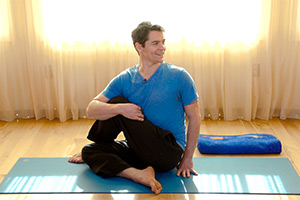 Explore the unique qualities of each chakra, and how to work with them in everyday life
Practice yoga postures and other techniques to positively affect your chakras, attitudes, and awareness
Take home a yoga routine to awaken your chakra energy
Learn a meditation technique given by Paramhansa Yogananda
Release stress, find peace, and enjoy deep inner relaxation
Within our astral, or energetic, spine are the seven centers of energy, the chakras—through which energy can flow either outward through the senses and activities, or inward and upward for spiritual awakening and personal growth.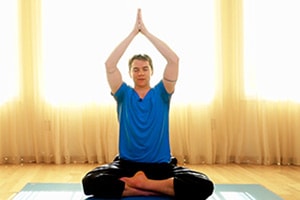 During this special weekend course with Badri Matlock, you will enjoy focused practice of Ananda Yoga® to help you awaken the energy in the chakras. In one short weekend, you can be profoundly recharged and uplifted.
"In yoga practice, the meditator offers his Kundalini up to the devas, or powers, residing in the chakras, that all his energy may flow up the spine toward unity with God in the sahasrara (thousand-rayed Lotus) at the top of the head."
- from the Essence of the Bhagavad Gita by Paramhansa Yogananda
For more information, please send us a Question or Comment:

Receive monthly news and inspiration.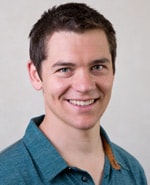 Ananda Meditation Teacher
Ananda Yoga Instructor, E-RYT 500'
Ananda Yoga Instructor, E-RYT 500
Ananda Meditation Teacher
Badri Matlock is a dynamic young teacher and program leader. His dedicated practice of yoga and meditation began at age 17, and he has lived and taught at Ananda since 2009. He holds a Bachelor's of Science degree in Kinesiology from California State Long Beach.

or e-mail or call us at 1-800-346-5350
Costs (YTAC)
Costs are on a per person basis.
Tent
RV
Standard
Shared
Standard
Private
Deluxe
Shared
Deluxe
Private
$252
$330
$458
$420
$592
Prices are all-inclusive and cover accommodations, meals, classes or activities, and course materials.
Ananda Yoga® to Awaken the Chakras starts the afternoon of the first date listed and ends with lunch on the last date. Please see:
Pick up & drop off at Sacramento Airport. Click links for details.
You can add extra personal retreat days before and/or after your program. Check availability and costs for the days and accommodations that you require.
Ananda Yoga® to Awaken the Chakras starts the afternoon of the first date listed. It's ideal to arrive before 4 pm, if you are able to. That way, you can join in the afternoon session of yoga and meditation, which begins at 4:45 pm. Dinner is at 6:30. The first real gathering of your group is at 7:30 pm. If you need to arrive here after 5 pm, that's fine, but it helps us if you let us know at 800-346-5350. We can also put aside a dinner for you if you need to arrive after 7 pm. The program ends with lunch on the last date. Please see our Daily Schedule.
See Transportation and Directions whether you are coming by plane, car, bus or train. Our Frequent Questions page answers many of the questions you might have about How to Go on Retreat.