A Yoga Retreat Weekend

Take a Summer Yoga Getaway
Not scheduled at this time.
with Dayavati and Uma Bottaro
Awaken Your Inner Energy!
Start your summer on a high note with a Yoga Retreat.
This weekend will be a mini-vacation plus, that will refresh and relax you. Yoga postures, meditation, a pool party, delicious food, new friends, personal time and inspiration will make you feel that summer has begun.
You'll enjoy yoga designed to awaken your inner energy—it is not strenuous, but it is deeply fulfilling and energizing. Ananda Yoga combines classical yoga stretches with soul-awakening affirmations to help you feel rejuvenated in body, mind, and spirit.
In addition, you will learn to incorporate spiritual practices into your daily life.
The yoga classes will either be on outdoor or in an indoor studio. This will depend on the weather, numbers and other health and safety factors.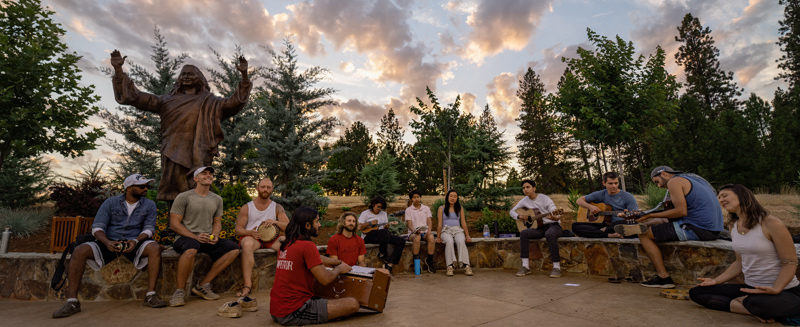 You will Also Enjoy:
Twice-daily sadhanas (guided practice of Energization Exercises, yoga postures, and meditation offered daily before breakfast and before dinner)
Instruction in meditation
A delightful afternoon of pool time and snacks amidst the beautiful Crystal Hermitage Gardens. Also an opportunity to meditate in the little temples and browse the boutique. (bring swimsuit and towel to swim)
An evening outdoor Kirtan (chanting and singing)
3 delicious organic vegetarian meals daily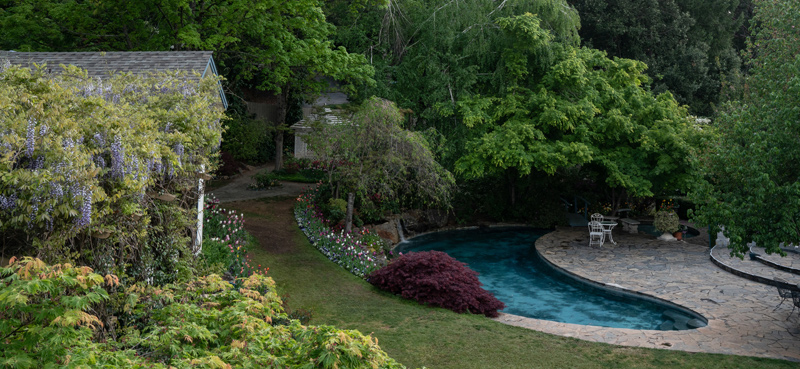 Some of the Highlights of the Weekend:
Friday
Evening: Welcome session - Restorative yoga poses to relax, and restore your energy.
Saturday
Morning: Workshop: How to Work with Your Energy. Experience how yoga poses and mental attitudes influence/affect your energy. Learn how meditation can help balance your attitudes and lenrisch your ife.
Afternoon: Pool outing, swimming if you like, snacks and time to socialize or meditate in the chapels (bring swimsuit and towel)
Evening: Outdoor Kirtan
Sunday
Morning: Closing Circle, Sunday Service or personal time and lunch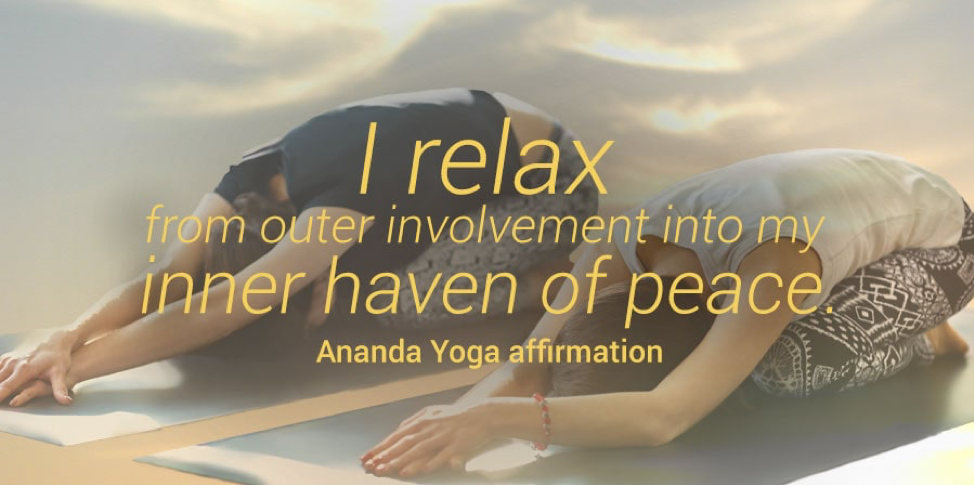 Comments from Guests:
I felt very taken care of. It was wonderful to be free to relax and not worry about what needed to be done for everyone around me. I learned to take a few minutes for myself as is important as taking care of my family. L.P. Redding, Ca
I appreciated Dayavati and Uma's openness and generosity. Uma's confident leading of poses and visualizations felt reassuring. Dayavati's caring, open presence felt nurturing and loving. K.P. Menlo Park, Ca
This is my fifteenth retreat at The Expanding Light. I love everything about the EL! Gary W., Sacramento, Ca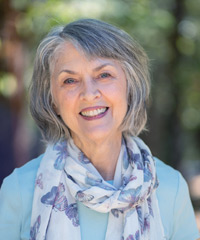 Ananda Yoga® Instructor (RYT 200) and Certified Ananda Yoga Therapist
Dayavati Barsic, Ananda Yoga® Instructor (RYT 200) and Certified Ananda Yoga Therapist, is a well-loved teacher, known for her expertise and gentle manner. The mother of 5 wonderful children, and 6 grandchildren, she has taught yoga for more than 30 years.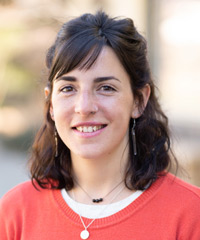 Uma Bottaro is a vibrant, energetic, and joy-filled burst of sunshine. As an Ananda Yoga Teacher, her depth of spirit and caring nature shine through, as you will experience during her classes and led sadhanas. Uma serves at The Expanding Light Yoga Retreat. Marketing, web and flyer design, helping to lead programs and teaching yoga are some of the jobs that she lends her talents to.
No dates scheduled for A Yoga Retreat Weekend at this time.
Prices are all-inclusive and cover accommodations, meals, classes or activities, and course materials.
A Yoga Retreat Weekend starts the afternoon of the first date listed and ends with lunch on the last date listed. Check-in is anytime between 1:30 p.m. and 4:30 p.m. at our Front Desk. Your room will be available by 3:00 p.m. Dinner is at 6:30. The first gathering of your group is after dinner.
Please see:
You can add extra personal retreat days before and/or after your program. Check availability and costs for the days and accommodations that you require.
A Yoga Retreat Weekend starts the afternoon of the first date listed. It's ideal to arrive before 4 pm, if you are able to. That way, you can join in the afternoon session of yoga and meditation, which begins at 4:45 pm. Dinner is at 6:30. The first real gathering of your group is at 7:30 pm. If you need to arrive here after 5 pm, that's fine, but it helps us if you let us know at 800-346-5350. We can also put aside a dinner for you if you need to arrive after 7 pm. The program ends with lunch on the last date. Please see our Daily Schedule.
See Transportation and Directions whether you are coming by plane, car, bus or train. Our Frequent Questions page answers many of the questions you might have about How to Go on Retreat.