Demystifying Patanjali:
The Yoga Sutras (Aphorisms)
Based on the book:The Wisdom of Paramhansa Yogananda as Presented by his Direct Disciple, Swami Kriyananda
About 2200 years ago, a great spiritual master of India named Patanjali described the process of Self-Realization, and presented humanity with a clear-cut, step-by-step outline of how all truth-seekers and saints achieve divine union. He called this universal inner experience and process "yoga" or "union." His collection of profound aphorisms-a true world scripture-has been dubbed Patanjali's Yoga Sutras.
Dive into the Yogic Teachings: explore the 8-limbed path Patanjali outlined—using introspective exercises, affirmations, visualizations, discussion, and meditation practices.
Within these universal teachings you can find your own unique path to the experience of your divine nature. Learn how to:
Direct energy in beneficial ways, using subtle practices of purity, contentment, simplicity, self-study, and devotion
Explore the qualities of non-violence, non-lying, non-stealing, non-sensuality, and non-attachment
Promote stillness through steady, comfortable posture
Control your energy and bring it into your center
Free your mind from distractions
Focus your mind with laser-beam power
Go beyond concentration into absorption
Move toward the experience of oneness with all that is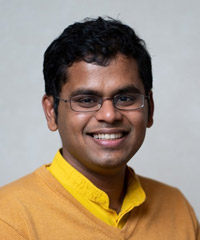 Sagar led Ananda's work in Mumbai for about five years and has served Ananda's work in India and the US as a teacher and counselor to students and as a meditation and stress-relief workshop facilitator for corporates.

Sagar currently serves in Ananda's Online Ministry. He is one of the principal instructors for the Ananda Course in Meditation and has helped create several such online offerings and webinars.
See all programs, articles, and full bio of Brahmachari Sagar.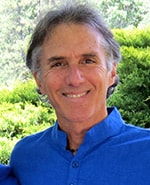 Spiritual Travel Host, Meditation Teacher, Manager of Guest Groups, Ananda Minister and Counselor
What is a nayaswami?
An exceptionally knowledgeable and gifted meditation teacher, Nayaswami Krishnadas shares his passion for meditation with dynamic enthusiasm. Over the last three decades he has taught thousands of people, from all over the world, how to meditate.
See all programs, articles, and full bio of Nayaswami Krishnadas.

or e-mail or call us at 1-800-346-5350
Costs (SM)
Costs are on a per person basis.
Tent
RV
Standard
Shared
Standard
Private
Deluxe
Shared
Deluxe
Private
$468
$597
$798
$744
$1020
Prices are all-inclusive and cover accommodations, meals, classes or activities, and course materials.
The Yoga Sutras: Demystifying Patanjali starts the afternoon of the first date listed and ends with lunch on the last date listed. Check-in is anytime between 1:30 p.m. and 4:30 p.m. at our Front Desk. Your room will be available by 3:00 p.m. Dinner is at 6:30. The first gathering of your group is after dinner.
Please see:
You can add extra personal retreat days before and/or after your program. Check availability and costs for the days and accommodations that you require.
The Yoga Sutras: Demystifying Patanjali starts the afternoon of the first date listed. It's ideal to arrive before 4 pm, if you are able to. That way, you can join in the afternoon session of yoga and meditation, which begins at 4:45 pm. Dinner is at 6:30. The first real gathering of your group is at 7:30 pm. If you need to arrive here after 5 pm, that's fine, but it helps us if you let us know at 800-346-5350. We can also put aside a dinner for you if you need to arrive after 7 pm. The program ends with lunch on the last date. Please see our Daily Schedule.
See Transportation and Directions whether you are coming by plane, car, bus or train. Our Frequent Questions page answers many of the questions you might have about How to Go on Retreat.