How to Rise Above Your Karma

Use Your Life Experiences to Empower Yourself
Sep 22 – 24, 2023 with Sagar and Sundara
Nov 15 – 17, 2024 with Sagar and Saiganesh
with Brahmachari Sagar, Sundara and Saiganesh
There are certain mechanical features in the Law of Karma which can be skillfully adjusted by the fingers of wisdom. By a number of means—by prayer, by will power, by yoga meditation, by consultation with saints, by use of astrological bangles—the adverse effects of past karma can be minimized or nullified. — Swami Sri Yukteswar
Understand How the Law of Karma Works, and How to Make it Work FOR You
Comprehending the deeper intricacies of karma and gaining clarity on your karmic patterns and lessons helps you be more at ease with yourself and with your own journey.
Find peace with your past

Calmly navigate the roads that lie ahead

Release bound up energy to be successful in all areas of life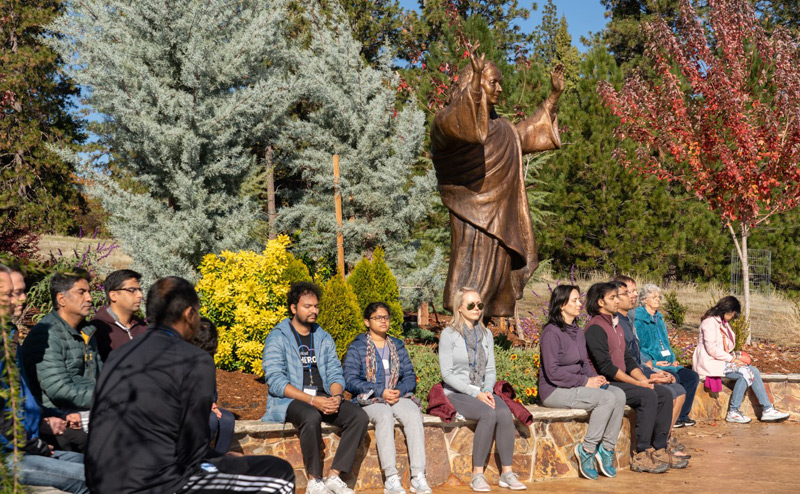 During this supportive and insightful retreat, you will explore your own karmic patterns and lessons. You will also learn effective ways to free yourself from karma.
Through discussion and guided introspection, you will:
Explore the meaning and purpose of karma—good and bad

Learn to handle challenging karmic tests with clarity and equanimity

Create a personalized "Rise Above Your Karma" Toolkit to use during karmic tests

Draw on divine grace through a powerful healing ceremony

Experience the power of fellowship and friendship in the refined environment of Ananda Village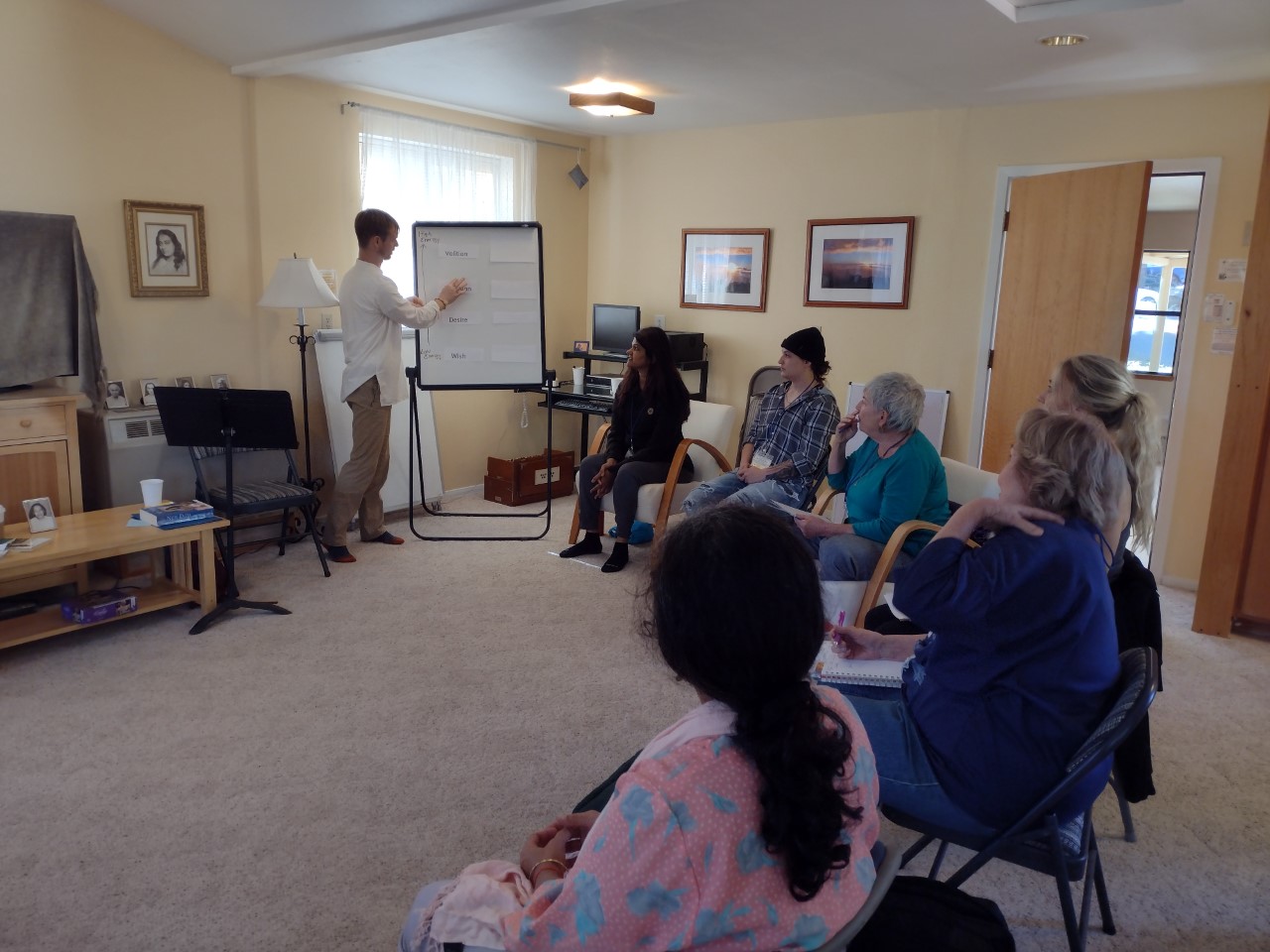 Weekend Schedule:
Along with regular yoga posture and meditation sessions, delicious meals and time to absorb the quiet serenity of The Expanding Light your weekend includes:
Friday Evening: Welcome and Orientation
Saturday morning Class: How to make Law of Karma Work FOR You to Attain Your Highest Goals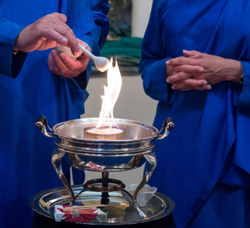 Saturday afternoon class: Create Your Own Personalized "Rise Above Your Karma" Toolkit
Saturday Evening: Support from the Masters: A Special Healing Ceremony
Closing Circle, then Sunday Service in the Temple of Light and Farewell Lunch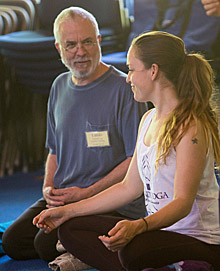 Comments from Guests:
"I'd like to let you know that the value of the Rise Above Your Karma retreat really has stayed with me. Since the weekend I've felt quite noticeably more resilient in dealing with life's downdrafts, and have an easier time remembering that the benefit of these spiritual lessons is so often only clear later." — A.B., Marin, CA
"This was a life-changing experience that brings peace to my soul. With sensitivity and kindness the teacher related how we may all rise above our karma and be born anew in each moment. The meditation instruction gave us the opportunity to go deeply into stillness and connect with the insights and reflections that surfaced during the course. The Expanding Light Retreat Center at Ananda Village provided a beautiful and supportive environment where our personal relationship with God was renewed and strengthened.."
— J.N., Prescott, AZ
I would highly recommend the "How to Rise Above your Karma" retreat to anyone looking to find solutions for everyday problems. Our wonderful teachers Sagar and Sundara certainly have a gift for engaging and capturing everyone's attention. The material presented was truly inspiring and can be applied to all of life's challenges.
I first reached out to Ananda because I had an interest in improving my meditation practice. I've never been a particularly spiritual person and was very comfortable with their approach to teaching this material. There is no pressure at all to change your existing beliefs. You really can take what you want and leave the rest. I certainly ended up taking a lot more than I had anticipated. I hope to be back soon! —Kerstin, Fullerton, CA
I came here looking for my purpose, to find out my purpose all along was right in front of me. —Ashlyn D., Sacramento, CA
I gained a full understanding of the concept of Karma plus more: clarity on certain aspects of the teachings of Paramhansa Yogananda that I have always wanted to understand, e.g. "The channel is blessed by that which flows through it." —G.N., Los Angeles, CA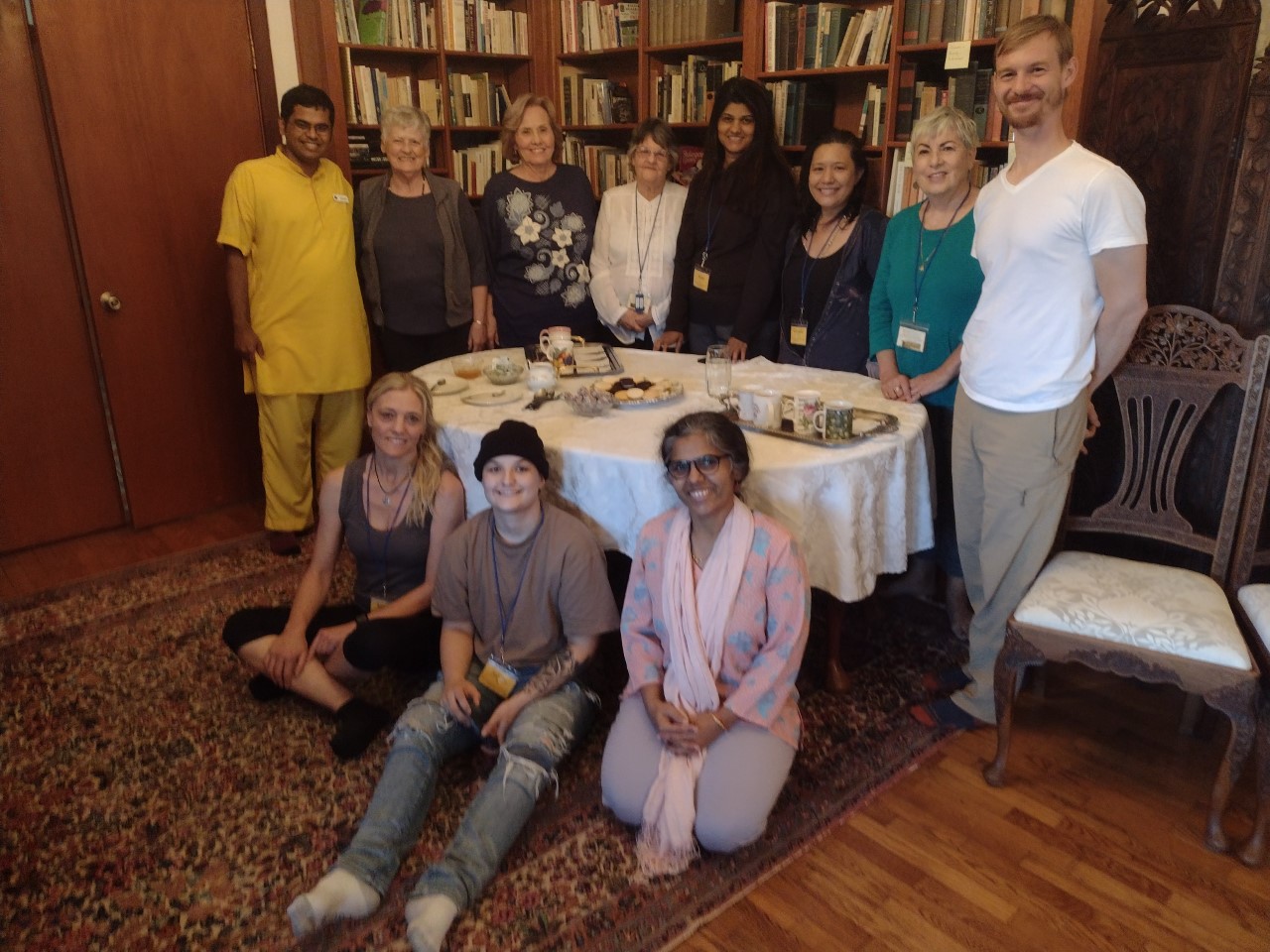 I try not to have expectations but: It has been a very fulfilling experience. I'm feeling freer from my past - not totally free yet, but progress is happening. I felt so close to the others in the group. Excellent teachers! —Judith B., Galt, CA
Exceeded expectations. Impressed with instructors' insights and knowledge. Program was filled with various activities that all supported the teachings. It felt very personal and inspiring. Easy to understand and I especially appreciate how everything was put into context and that can be applied to everyday living.
I highly recommend this retreat. I do not have any religious affiliations and was very pleasantly surprised by how this program could help anyone - religious or not. I left this retreat inspired and renewed — Kerstin A., Fullerton, CA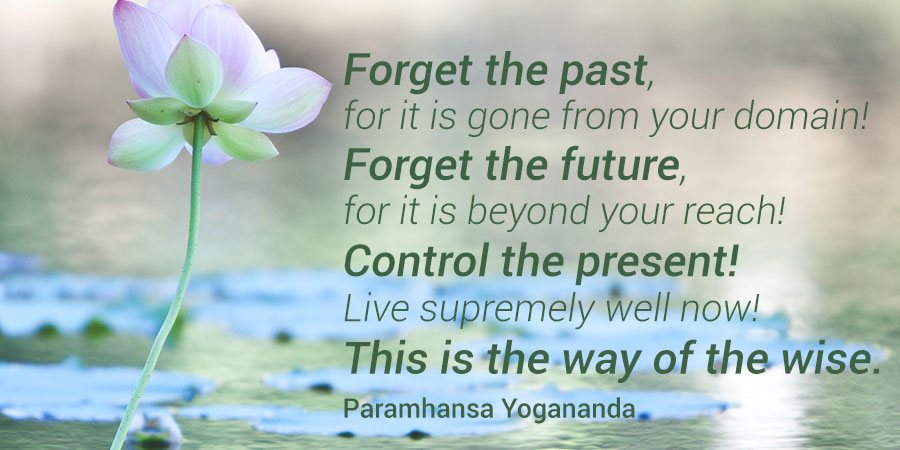 For more information, please send us a Question or Comment:

Receive monthly news and inspiration.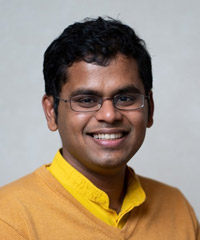 Sagar led Ananda's work in Mumbai for about five years and has served Ananda's work in India and the US as a teacher and counselor to students and as a meditation and stress-relief workshop facilitator for corporates.

Sagar currently serves in Ananda's Online Ministry. He is one of the principal instructors for the Ananda Course in Meditation and has helped create several such online offerings and webinars.
See all programs, articles, and full bio of Brahmachari Sagar.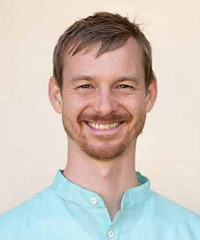 Inspirational teacher and retreat leader
International Director, Sharing Nature Worldwide
Gardener, Crystal Hermitage Gardens at Ananda Village
Sundara (Greg) Traymar is the International Director of Sharing Nature Worldwide and has been personally trained by world renowned author Joseph Bharat Cornell. Sundara is a gifted and inspiring teacher and wins friends wherever he travels. He has spent the last 12 years traveling the world, helping others deepen their love for nature.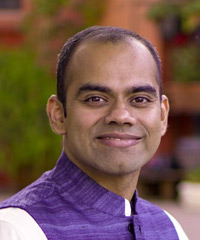 Saiganesh is an Ananda minister and one of the co-managers of Ananda Palo Alto. He is a deeply thoughtful, clear speaker, and connects easily with people. He has a passion for sharing the teachings of Kriya yoga and meditation. A world citizen, he grew up in a traditional Hindu family in India and was trained as an Indian Classical musician. He was formerly a technology manager in Silicon Valley, and applies his tech acumen to many Ananda projects.

or e-mail or call us at 1-800-346-5350
Costs (KDR)
Costs are on a per person basis.
Sep 22 – 24, 2023 with Sagar and Sundara
Tent
RV
Standard
Shared
Standard
Private
Deluxe
Shared
Deluxe
Private
$320
$406
$540
$504
$688
Nov 15 – 17, 2024 with Sagar and Saiganesh
Tent
RV
Standard
Shared
Standard
Private
Deluxe
Shared
Deluxe
Private
$312
$398
$532
$496
$680
Prices are all-inclusive and cover accommodations, meals, classes or activities, and course materials.
How to Rise Above Your Karma starts the afternoon of the first date listed and ends with lunch on the last date listed. Check-in is anytime between 1:30 p.m. and 4:30 p.m. at our Front Desk. Your room will be available by 3:00 p.m. Dinner is at 6:30. The first gathering of your group is after dinner.
Please see:
You can add extra personal retreat days before and/or after your program. Check availability and costs for the days and accommodations that you require.
How to Rise Above Your Karma starts the afternoon of the first date listed. It's ideal to arrive before 4 pm, if you are able to. That way, you can join in the afternoon session of yoga and meditation, which begins at 4:45 pm. Dinner is at 6:30. The first real gathering of your group is at 7:30 pm. If you need to arrive here after 5 pm, that's fine, but it helps us if you let us know at 800-346-5350. We can also put aside a dinner for you if you need to arrive after 7 pm. The program ends with lunch on the last date. Please see our Daily Schedule.
See Transportation and Directions whether you are coming by plane, car, bus or train. Our Frequent Questions page answers many of the questions you might have about How to Go on Retreat.