Dates
Tent
RV
Standard
Shared
Standard
Private
Deluxe
Shared
Deluxe
Private
$274
$340
$472
$432
$614
Teachers
More Information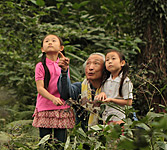 In a field of flowers, the beauty of a butterfly touches the heart of every growing child. A child's best qualities can blossom when they are surrounded by nature. Guided nature experiences have been found to be very effective at healing many of the challenges children face today.
You will learn:
How to capture the imagination of children unused to being outdoors—children hooked on TV or electronics
Simple, fun games to play with one child or small group—of various ages
A 4-step process that awakens enthusiasm for learning about nature, focuses one's attention, offers deep personal experiences of nature, and promotes sharing
Learn how to enrich your child's natural curiosity, empathy, and other important human qualities
Techniques to foster in your child a love for the earth
This weekend is based on the world-renowned nature principles of Joseph Cornell, as found in his book Sharing Nature: Nature Awareness Activities for All Ages. Your weekend will be led by Greg Sundara Traymar, the director of Sharing Nature Worldwide, who has led training seminars all over the globe.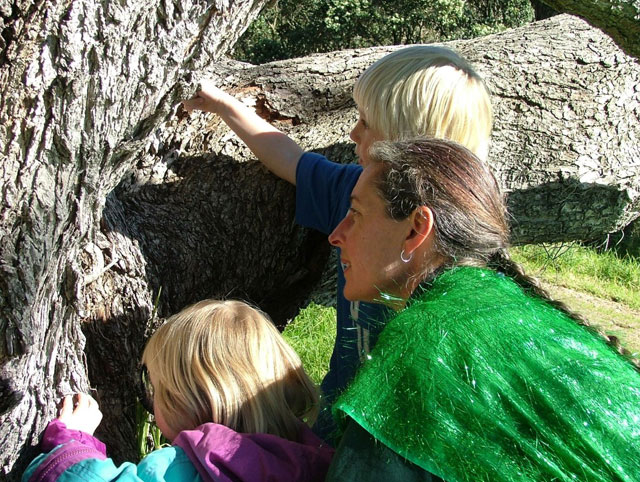 For more information, please send us a Question or Comment:

Receive monthly news and inspiration.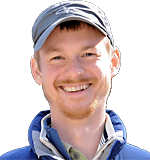 Director of Sharing Nature USA
Years ago, during an Outward Bound trip in Utah's Desolation Canyon, Greg Sundara Traymar was resting comfortably on the sandy banks of the Green River, enjoying the magnificent canyon scenery, when he was overtaken by a profound peace and calmness. From this life-changing experience, he realized that his life's work would be helping others find the same inner renewal and love for nature.

or e-mail or call us at 1-800-346-5350
Costs (GPSN)
Costs are on a per person basis.
Tent
RV
Standard
Shared
Standard
Private
Deluxe
Shared
Deluxe
Private
$274
$340
$472
$432
$614
Prices are all-inclusive and cover accommodations, meals, classes or activities, and course materials.
Grandparents and Parents: Share Nature with Children starts the afternoon of the first date listed and ends with lunch on the last date. Please see:
You can add extra personal retreat days before and/or after your program. Check availability and costs for the days and accommodations that you require.
Grandparents and Parents: Share Nature with Children starts the afternoon of the first date listed. It's ideal to arrive before 4 pm, if you are able to. That way, you can join in the afternoon session of yoga and meditation, which begins at 4:45 pm. Dinner is at 6:30. The first real gathering of your group is at 7:30 pm. If you need to arrive here after 5 pm, that's fine, but it helps us if you let us know at 800-346-5350. We can also put aside a dinner for you if you need to arrive after 7 pm. The program ends with lunch on the last date. Please see our Daily Schedule.
See Transportation and Directions whether you are coming by plane, car, bus or train. Our Frequent Questions page answers many of the questions you might have about How to Go on Retreat.
RELATED PROGRAMS