Dear Friends,
This program will now be offered next year. Please email Erin: erin@anandavillage.org for information, and to be put on a list for upcoming family programs and dates.
Stay tuned for information on A Family Christmas Retreat, Dec 9-11, 2022.
Come play, learn, and relax with other conscious, yoga-loving parents and families. Our annual Family Yoga Retreat at Ananda Village, for families with children ages 5 to 12, will be hosted at The Expanding Light Retreat for the first time this year! Led by Education for Life teachers and community residents, this fun and inspiring week is a wonderful opportunity to connect with other families while enjoying the beauty of nature and the uplifted environment of our intentional spiritual community.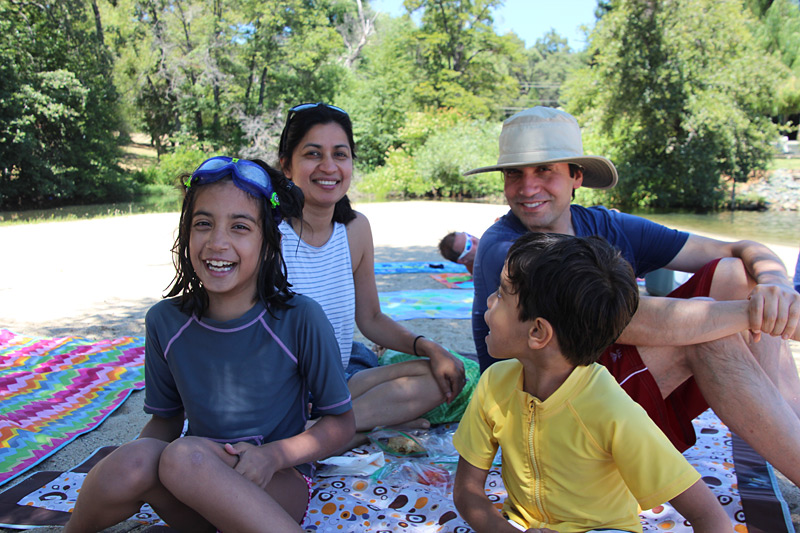 Our week includes:
Morning circle for the whole family with music, yoga psotures, meditation and more
Healthy vegetarian meals together (plus snacks!)
Stories, games, art and more to inspire and share universal spiritual values
Mornings include classes for parents in the EFL approach led by Conscious Families director Erin Vinacco and EFL teacher and author Usha Dermond
Fun, engaging activities for children, including visits to Ananda Village animals, arts and crafts and more
Sharing Nature activities and cooperative games
Morning and evening sadhanas for parents with childcare provided
Evening activities for you to connect with your family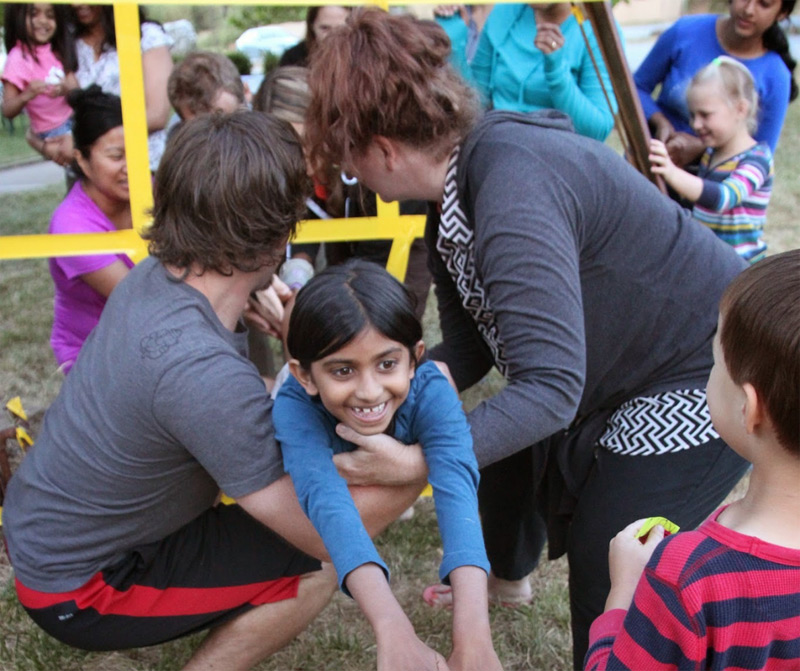 Typical Daily Schedule
This is a "typical" daily schedule for Family Yoga Retreat in past years. Schedule is subject to change and may vary depending on the day.
6:30 am - Wake up bell

7-8 am Yoga and Meditation (for adults and quiet children)

8-9 am Breakfast (first 5-10 minutes in silence)

9:15-10:30 Family Circle (as a group)

10:30-12:00 - Children's activities and Parent classes (separately)

12:30-1:15 - Lunch

1:15 - Joyful Jobs (helping with clean up)

2:30-4:00 - Cooperative family games and activities

4:45-6:30 - Yoga and Meditation (childcare available)

6:30 - 7:30 - Dinner

7:30 - 9:00 - Group walks to the Ridge and/or free time

9:00 - Good night circle and quiet time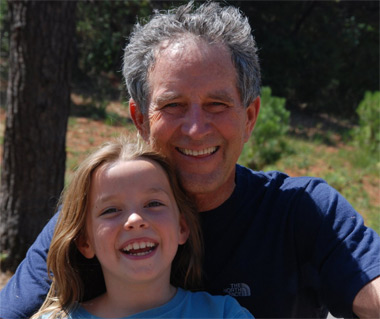 What Participants Say About the Program
"Thank you again for such an amazing week. We are still radiating peace and joy from it. My patients are all telling me how happy I look this morning, and my nurse is asking me, 'Did you get a facial? Did you go to a spa?' I can't stop smiling!" – R.S., Palo Alto
The Family Yoga Retreat program is limited to 10 families, about 30 to 40 people. We ask that each family complete this application first, to make sure our program is a good fit for you at this time.
After your application is answered, you will receive information on how to register.
For information about our community Education for Life and support for families see:
For more information, please send us a Question or Comment:

Receive monthly news and inspiration.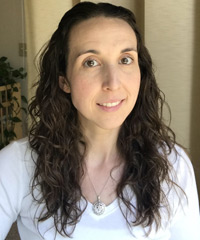 Erin Vinacco lives and serves at Ananda Village as family minister and founding director of Conscious Families. She is a certified Education for Life (EFL) teacher, Ananda minister, certified yoga teacher and long-time educator. She loves to find new, creative ways to share the teachings and support people of all ages in achieving their highest potential in life. In her role as family minister she supports the parents and families residing at Ananda Village, as well as visiting families who are curious to learn more about family life in our spiritual community.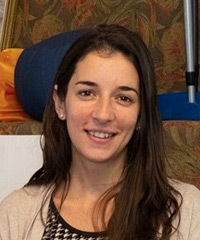 Jaya Bottaro-Salisbury, co-director of the Ananda Village Living Wisdom School and certified Education for Life teacher, has lived at Ananda Village since 2012. Originally from Buenos Aires, Argentina, Jaya has a natural love for children and regularly supports the families in the community, earning her the title of "Village Aunty." She currently leads teacher training for EFL International, sharing the principles with aspiring educators in the Spanish speaking world. She is also a certified Ananda Meditation Teacher.
See all programs, articles, and full bio of Jaya Bottaro-Salisbury.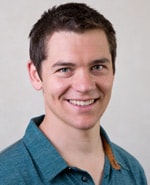 Ananda Meditation Teacher, Ananda Yoga Instructor, E-RYT 500'
Ananda Yoga Instructor, E-RYT 500
Ananda Meditation Teacher
Badri Matlock is a dynamic young teacher and program leader. His dedicated practice of yoga and meditation began at age 17, and he has lived and taught at Ananda since 2009. He holds a Bachelor's of Science degree in Kinesiology from California State Long Beach.
No dates scheduled for Family Yoga Retreat at this time.
Prices are all-inclusive and cover accommodations, meals, classes or activities, and course materials.
Family Yoga Retreat starts the afternoon of the first date listed and ends with lunch on the last date listed. Check-in is anytime between 1:30 p.m. and 4:30 p.m. at our Front Desk. Your room will be available by 3:00 p.m. Dinner is at 6:30. The first gathering of your group is after dinner.
Please see:
You can add extra personal retreat days before and/or after your program. Check availability and costs for the days and accommodations that you require.
Family Yoga Retreat starts the afternoon of the first date listed. It's ideal to arrive before 4 pm, if you are able to. That way, you can join in the afternoon session of yoga and meditation, which begins at 4:45 pm. Dinner is at 6:30. The first real gathering of your group is at 7:30 pm. If you need to arrive here after 5 pm, that's fine, but it helps us if you let us know at 800-346-5350. We can also put aside a dinner for you if you need to arrive after 7 pm. The program ends with lunch on the last date. Please see our Daily Schedule.
See Transportation and Directions whether you are coming by plane, car, bus or train. Our Frequent Questions page answers many of the questions you might have about How to Go on Retreat.