Energize Your Life with Friendship & Inspiration


Welcome friends, old and new, to Ananda Village, for a special weekend in honor of spiritual friendship.
Come one, come all, to a special retreat in celebration of you - our wonderful guests and wider Ananda family.
This weekend will feature a variety of experiences, giving guests and community residents alike, an opportunity to spend time with each other. Learn about developing divine friendship and opening your heart with dynamic energy and magnetism, Experience the unique spiritual energy of Ananda, blending spirit and friendship in joyful ways.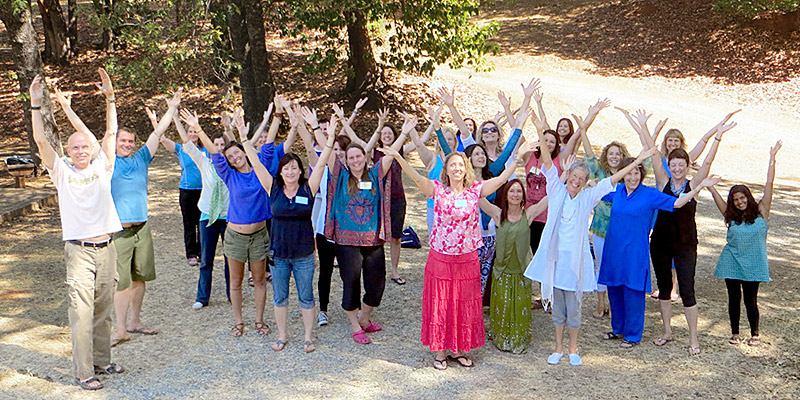 Enjoy a very rich weekend in community and spiritual satsang.
You'll Experience:
An enriching class on divine friendship and what it means to be a divine friend

Inner and outer interactive activities

A community

birthday celebration in remembrance of Ananda's founder, Swami Kriyananda,

at the Crystal Hermitage, the spiritual heart of Ananda Village
Time to meditate in one or more of the sacred shrines at Crystal Hermitage
A special uplifting musical evening featuring Swami Kriyananda's music
A gift to you of the book "In Divine Friendship, Letters of Counsel and Reflection" by Swami Kriyananda
Sunday Service in the Temple of Light
And of course, a lovely stay at The Expanding Light Retreat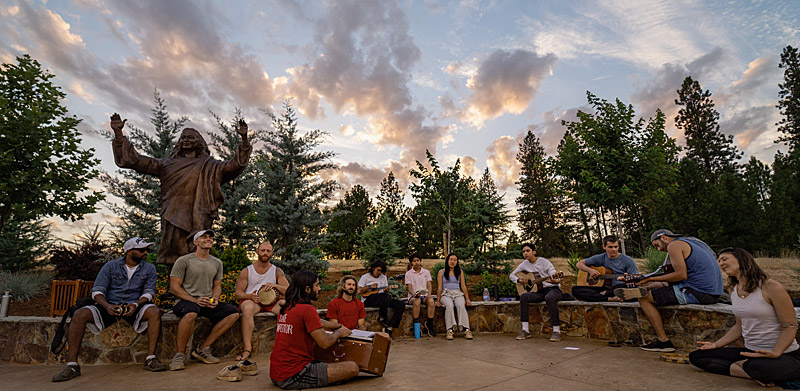 We look forward to spending this special weekend with you!

As we are a non-profit center dedicated to sharing the teachings of Paramhasa Yogananda, we are grateful for when guests choose to pay it forward. If you would like to support others who may want to attend this and other programs, you can choose to increase your price in support of our non-profit work. Below are our codes that can be selected or added to the "Promo Code" field at the bottom of your registration:
To add 25%: Use code ANGEL25
To add 50%: Use code ANGEL50
To add 75%: Use code ANGEL75
To add 100%: Use code ANGEL100
For more information, please send us a Question or Comment:

Receive monthly news and inspiration.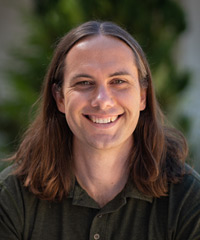 Ananda Yoga and Meditation® Teacher, E-RYT 500
Born and raised at Ananda Village, Peter has served as a teacher, musician, and friend through Ananda Los Angeles and Ananda Worldwide. His particular passion is to share these timeless truths in a relatable and practical manner to inspire others in their own journeys.
See all programs, articles, and full bio of Peter Sanjaya Kretzmann.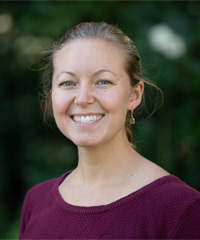 or e-mail or call us at 1-800-346-5350
Costs (AWDF)
Costs are on a per person basis.
Tent
RV
Standard
Shared
Standard
Private
Deluxe
Shared
Deluxe
Private
$312
$398
$532
$496
$680
Prices are all-inclusive and cover accommodations, meals, classes or activities, and course materials.
A Weekend in Divine Friendship starts the afternoon of the first date listed and ends with lunch on the last date listed. Check-in is anytime between 1:30 p.m. and 4:30 p.m. at our Front Desk. Your room will be available by 3:00 p.m. Dinner is at 6:30. The first gathering of your group is after dinner.
Please see:
You can add extra personal retreat days before and/or after your program. Check availability and costs for the days and accommodations that you require.
A Weekend in Divine Friendship starts the afternoon of the first date listed. It's ideal to arrive before 4 pm, if you are able to. That way, you can join in the afternoon session of yoga and meditation, which begins at 4:45 pm. Dinner is at 6:30. The first real gathering of your group is at 7:30 pm. If you need to arrive here after 5 pm, that's fine, but it helps us if you let us know at 800-346-5350. We can also put aside a dinner for you if you need to arrive after 7 pm. The program ends with lunch on the last date. Please see our Daily Schedule.
See Transportation and Directions whether you are coming by plane, car, bus or train. Our Frequent Questions page answers many of the questions you might have about How to Go on Retreat.