Welcome to On-line Learning with the Expanding Light
We have many exciting and informative courses available for you to take in the comfort of your own home. We are partnering with Online with Ananda to be able to bring you a variety of programs and subscription options that are very affordable. Stay tuned for upcoming courses.
Become a Certified Meditation Teacher in your own time and space.Join Diksha, Gyandev and Anandi in this NEW online course, and soak up the 80 years of expert guidance of these teachers commited to the sharing this ancient wisdom. They have the knowledge and wealth of personal experience to lead you to become a certified Meditation Teacher.
Bring your open heart and centered soul to the online forums, classes developed soley with you in mind. Blessings to you.
Vegetarian Cooking Online for Health and Vitality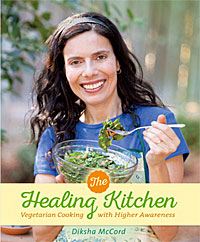 Cooking Lessons in Your Own Home.
With Ananda's foremost chef, Diksha McCord, author of The Global Kitchen and Vegetarian Cooking for Starters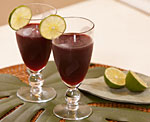 A cooking show for beginners or experienced cooks who want to learn more about delicious and wholesome vegetarian cooking.
Diksha McCord's on-line cooking course is unique in demonstrating a subtlety of food preparation and expressing how what we eat affects our health and our consciousness. From years of studying and cooking different styles of vegetarian cuisine and practicing the teachings of yoga, Diksha offers a breakthrough approach to using food to create health, vitality, and higher consciousness.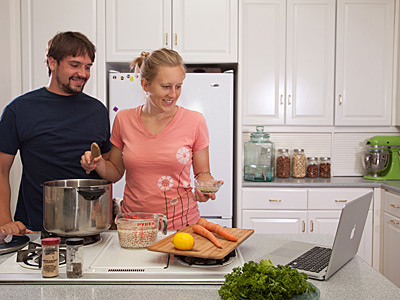 Diksha has attuned to the wavelength of truly delicious food. Using almost entirely vegan ingredients, she creates meals that deeply satisfy on all levels.
This innovative series will change the way you think about food and how you prepare it; it could rightly be called The Yoga of Cooking for a New Age.
Join Diksha and friends in fun classes on soups, holiday meals, breads, smoothies, baklava and many more internationally inspired dishes.
You will love watching these shows.
Nayaswami Diksha, a native Israeli, has studied diet, nutrition, and vegetarian cooking for over 30 years - including macrobiotic, vegan, raw foods, and Ayurveda cooking. During her years managing The Expanding Light kitchen, she perfected the style of cooking you will see on this show - healthy, balanced, colorful, original, mostly vegan, and above all, truly delicious. She has written two vegetarian cookbooks, Global Kitchen and Vegetarian Cooking for Starters, and is working on a third: Vegetarian Cooking and Ayurveda. Diksha, an Ananda minister and yoga and meditation instructor, is a born teacher, as well as an artist. You will see how these talents enhance her extraordinary cooking show! More on Diksha
Be Inspired, Be Healthy!
AVAILABLE NOW IN YOUR HOME!
Online Learning
Vegetarian Cooking for Health and Vitality includes many free cooking related articles and special promotions. You will be able to subscribe by the season or for a full year.
Click the YouTube below for a sneak preview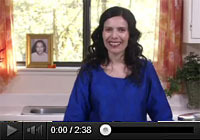 Global Kitchen
Create Healthy, Flavorful Meals with an International Flair