Gaia House Rates
Gaia House
The Gaia House Retreat lodges small groups of up to 13, with overflow available at The Expanding Light. We also have additional meeting spaces for larger group meetings/weddings.
Accommodations Pricing:
Program leaders and professionals please contact us for any additional information!
Ananda affiliated groups
should also contact us regarding
special discounts
!
Rates for stays from March 1, 2018 through February 28, 2019
Standard rates discounted as shown below.
| | |
| --- | --- |
| Rate for 1 night | $1395 |
| Rate for 2 nights | $1279 |
| Rate for 3 or 4 nights | $1169 |
| Rate for 5 or 6 nights | $1069 |
| Rate for 7 - 13 nights | $995 |
| Rate for 14 nights plus | $950 |
Rentals are subject to a 10% "temporary occupancy tax."
Single night stay is only available to be booked within 8 weeks of stay.
$295 Tues, Wed or Thursday
$375 Fri, Sat, Sun and Monday.
Day Use:
Gaia House is sometimes available for day use only. Day use can only be booked within 6 weeks of the day you plan to use it.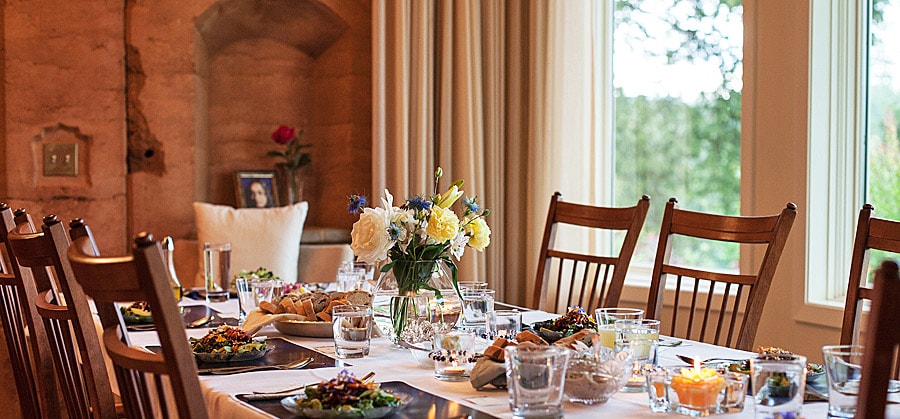 Meal Options:
Prepare your own - Using Gaia House kitchen (strictly vegetarian) - and/or
| | |
| --- | --- |
| 1 meal a day package | $10 per person |
| 2 meals a day package | $20 per person |
| 3 meals a day package | $28 per person |
Meals to be picked up at our main dining room, 5 mins drive away(at 20 mph!)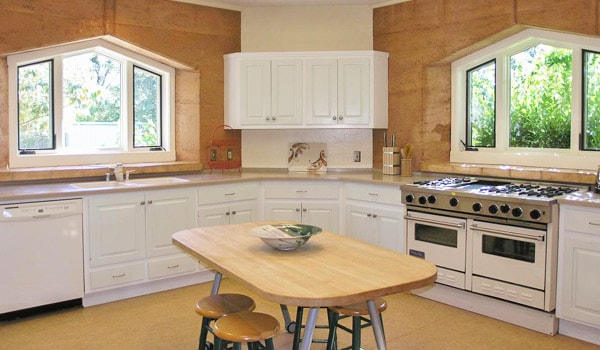 Notes:
Pricing to attend open programs that we run at Gaia House is set by the program. We are able to fashion a custom program for you if you wish. Additional pricing may apply but can be arranged contact us.
Amenities
4700 sq. feet of space
Separate room for classes/yoga
Wireless internet
AC over summer
Towels and linens supplied, laundry facilities also available
Family-style dining room and fully equipped kitchen
Large living room with re-arrangeable furniture
Outdoor fire pit and seating
Organic coffee, tea, and fruit available throughout the day
Dedicated to serving our guests and embracing them with the harmonious vibration that is Gaia House...
"Thank you from the Chaplain Program of Unity Center of Davis California for an absolutely fantastic weekend at Gaia House Retreat. The peace and tranquility emanating from the grounds and people were the perfect backdrop for our retreat/training. We enclose a gratuity in thanks for the welcoming Spirit of Gaia House and the Expanding Light Retreat and the transformation you are bringing to our planet and people. Again, thank you. We all hope to return soon."
- Unity Center of Davis, CA.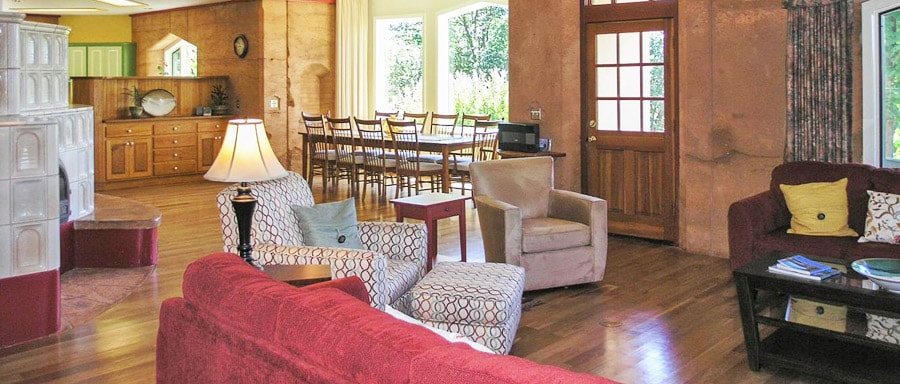 Ananda is a worldwide movement to help you realize the joy of your own higher Self. It is based on the teachings of Paramhansa Yogananda and was founded by his direct disciple Swami Kriyananda in 1968.
Learn More...

CONNECT
14618 Tyler Foote Rd
Nevada City, California 95959
Toll free 800-346-5350
Outside US 530-478-7518
SUBSCRIBE
Receive uplifting emails with inspirational content and news about our retreat programs, travels, and trainings.