Gaia House Programs
Gaia House
We are here to serve you. If you see a scheduled program on a date you are interested in using the house, give us a call. We can sometimes reschedule our own programs to accommodate yours.
"My daughter and I spent a wonderful weekend in Ananda Village staying in the beautiful Gaia house! The house is amazing, warm, and very comfortable. The whole experience was new to my daughter, and she really enjoyed everything
- yoga, meditation,... It was amazing and very fulfilling!" - E. - San Francisco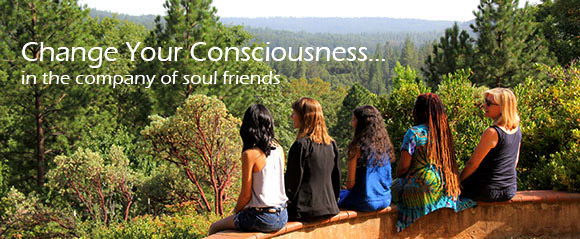 Gaia House is perfect for:
Meditation retreats
Yoga intensives
Creative arts
Healthy cooking trainings
Women's or Men's retreats
Healing workshops
Writing workshops
Church retreats
Green company staff retreats
Educational workshops and seminars
Socially conscious investing workshops
Regional business retreats
Non-profit staff conferences
Dedicated to providing your group with a tranquil setting, filled with peace, love and lots of joyful energy.
Ananda is a worldwide movement to help you realize the joy of your own higher Self. It is based on the teachings of Paramhansa Yogananda and was founded by his direct disciple Swami Kriyananda in 1968.
Learn More...

CONNECT
14618 Tyler Foote Rd
Nevada City, California 95959
Toll free 800-346-5350
Outside US 530-478-7518
SUBSCRIBE
Receive uplifting emails with inspirational content and news about our retreat programs, travels, and trainings.