Gaia House Additional Meeting Spaces
Gaia House
Ananda Village, the location of Gaia House Retreat, has additional spaces where guests of Gaia House may hold meetings or gatherings, with advance reservation. These spaces allow room for more guests than Gaia House can hold. For example, Gaia House sleeps 13 guests, additional group members can stay at the nearby Expanding Light Retreat (up to 40 more guests). Then all group members can meet at any of these locations:
Hansa Temple: Located at Ananda Village, about a 3 minute drive from Gaia House or a pleasant walk. A main temple for Ananda Village. There is an altar with photos of the Kriya Yoga Master's of the Ananda lineage. A very comfortable room for floor or chair seating. A raised dais at front of room allows for nice speaker location. Ample room for projector and screen for presentations. Front entry foyer has plenty of room for coats and shoes - no shoes in Temple. Downstairs has two bathrooms and sink. Can seat 120 comfortably.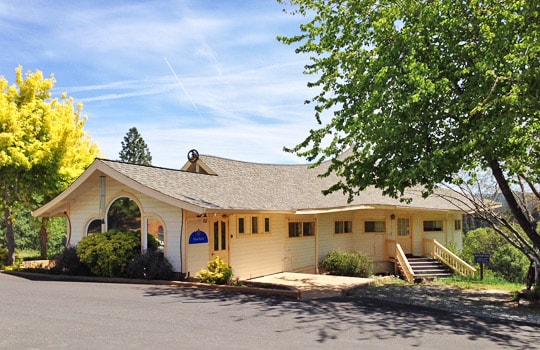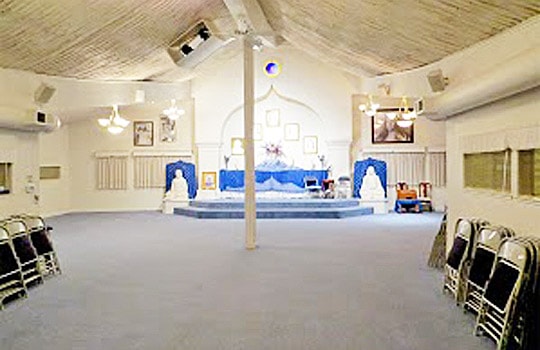 Serenity Lounge: Located in Serenity House, our larger guest accommodation housing. Room has a sofa, coffee table, chairs, and dining table, with extra folding chairs, blankets & pillows. Sink and tea service. Holds 25 seated.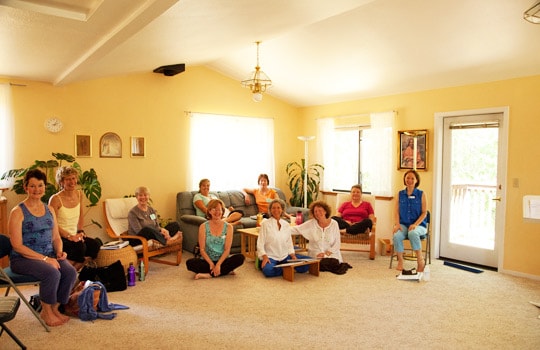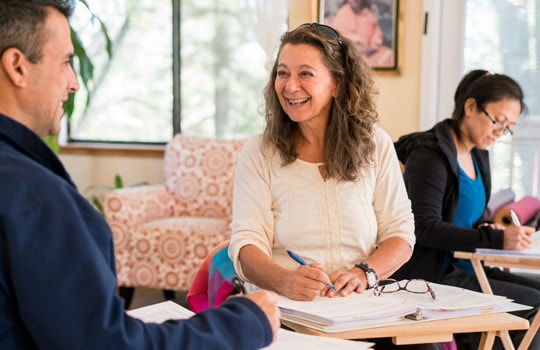 Living Wisdom Center: New sustainable construction. There is a State-of-the Art presentation hall with top-quality acoustics ideal for music presentations, dance, and for recorded talks. Seats up to 140. Various side rooms for smaller break-out sessions. Parking for guests. A 5 minute walk from Gaia House Retreat. No smoking or alcohol allowed at Ananda Village.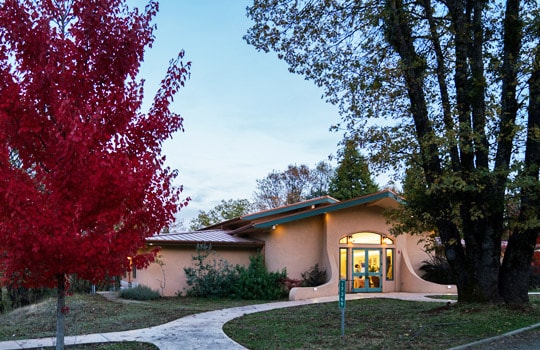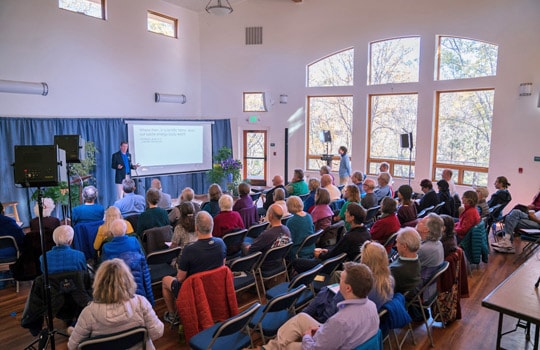 A modest additional charge may apply for meeting spaces.
"Thank you for an absolutely fantastic weekend at Gaia House Retreat. The peace and tranquility emanating from the grounds and people were the perfect backdrop for our retreat/training."
- from the Chaplain Program of Unity Center of Davis California

Ananda is a worldwide movement to help you realize the joy of your own higher Self. It is based on the teachings of Paramhansa Yogananda and was founded by his direct disciple Swami Kriyananda in 1968.
Learn More...

CONNECT
14618 Tyler Foote Rd
Nevada City, California 95959
Toll free 800-346-5350
Outside US 530-478-7518
SUBSCRIBE
Receive uplifting emails with inspirational content and news about our retreat programs, travels, and trainings.