Gaia House Location
Gaia House
Gaia House is located within Ananda Village. The Village is situated on 800 acres of meadows and forests amidst the foothills of the Sierra Nevada Mountains in northern California near Nevada City.
Please consult our map and directions as the ON-LINE maps and SATNAV have been found to be inaccurate.
The easiest Airport to fly into would be Sacramento International Airport. For complete directions by car, plane or train, please click here.
No matter what the age group, you will not be short on choices for a fun adventure, fabulous hike or to find the perfect spot to relax, read a book or have a picnic.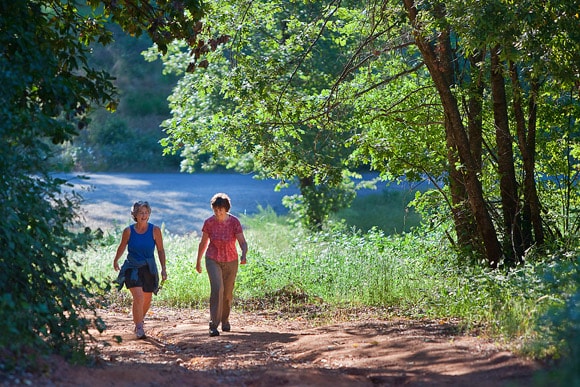 There are many places to explore within Ananda Village itself, beautiful gardens and chapels, the permaculture garden, goat dairy and new cow dairy, hiking trails, the village green and more. Plus Crystal Hermitage Gardens are just a short walk away and are well worth a visit for an expansive view of the Yuba River Valley.
There are also many things within an hours drive from Gaia House.
Nearby attractions:

Ananda is a worldwide movement to help you realize the joy of your own higher Self. It is based on the teachings of Paramhansa Yogananda and was founded by his direct disciple Swami Kriyananda in 1968.
Learn More...

CONNECT
14618 Tyler Foote Rd
Nevada City, California 95959
Toll free 800-346-5350
Outside US 530-478-7518
SUBSCRIBE
Receive uplifting emails with inspirational content and news about our retreat programs, travels, and trainings.