Gaia House Retreat at Ananda Village,
Nevada City, CA
provides an uplifting atmosphere that promotes inspiration and focus for small groups
Gaia House
Our serene and architecturally unique environment lends itself to positive group interactions for your program's success. The house and grounds, located about 10 minutes from The Expanding Light Retreat, provide plenty of places for quiet time so individuals have a balanced experience and leave feeling renewed and inspired.
Gaia House is host to many small groups including meditation & spiritual groups, wellness programs, family reunions, business & staff retreats, and workshops; as well as offering pre-planned programs. Our experienced retreat staff is also happy to offer custom selected classes* to support your group's needs plus additional meeting spaces and accommodations if required.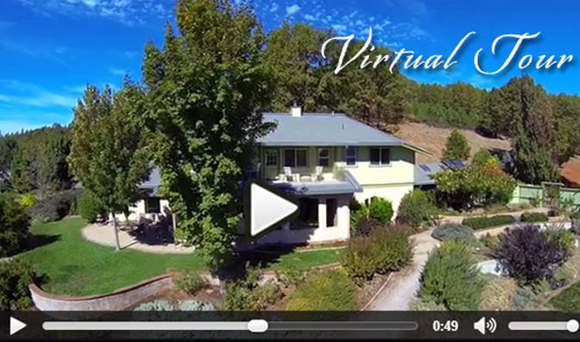 Watch this virtual tour of Gaia House to get a sense of it's magic!
Highlights of Gaia House:
Private grounds and garden with scenic views
4700 sq.ft of space
Dedicated Learning Suite & outdoor meetings spaces
Sleeps up to 15 people, with overflow nearby
Family-style dining area and fully equipped kitchen
Six uniquely furnished bedrooms and 3 1/2 bathrooms
Sustainable rammed earth walls and Unique Warming Fireplace
1, 2 or 3 meals per day available* or cook your own
Wireless internet access
AC over Summer
Laundry facilities on site
Additional meeting spaces close-by*
Nearby recreational facilities and outdoor activities
Massage, ayurvedic treatments and other healing modalities*
* at additional costs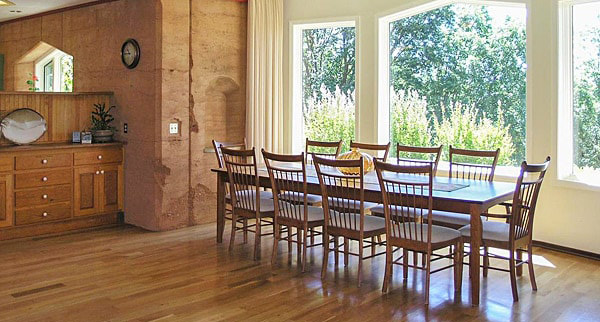 Gaia House includes a large living room for gathering, spacious dining room and kitchen, outside seating for meeting and dining, gardens and grounds to stroll and enjoy. Now offering a dedicated Learning Suite with plenty of space for yoga and meetings, a large closet, ample chairs and a whiteboard, to help facilitate all the teaching needs of your group.
Gaia House offers a unique experience for group retreats, programs, and corporate or non-profit retreats. The house sleeps 15 — two in a room. We also have additional accommodations nearby if you need additional sleeping rooms.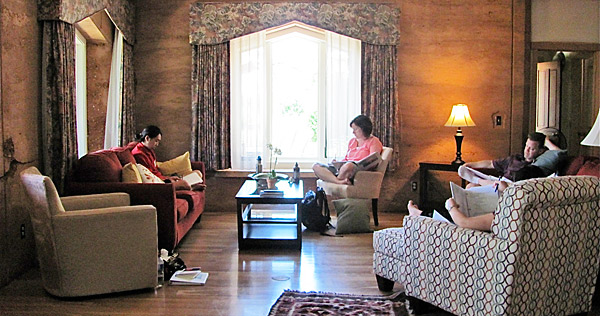 Gaia House has the ambiance and energy of a large and social family home - which it was for the previous 20 years. This unique retreat house is on a remarkable property in the middle of Ananda Village, one of the world's most successful intentional communities, in the foothills of the Sierra Nevada in northern California.
Your group is welcome to participate, if interested, in twice-daily guided yoga and meditation sessions and three complete meals per day at the nearby Expanding Light Retreat.
For more on Gaia House contact Krishna Das at 800-346-5350 ext 7091 to talk about prices and reservations.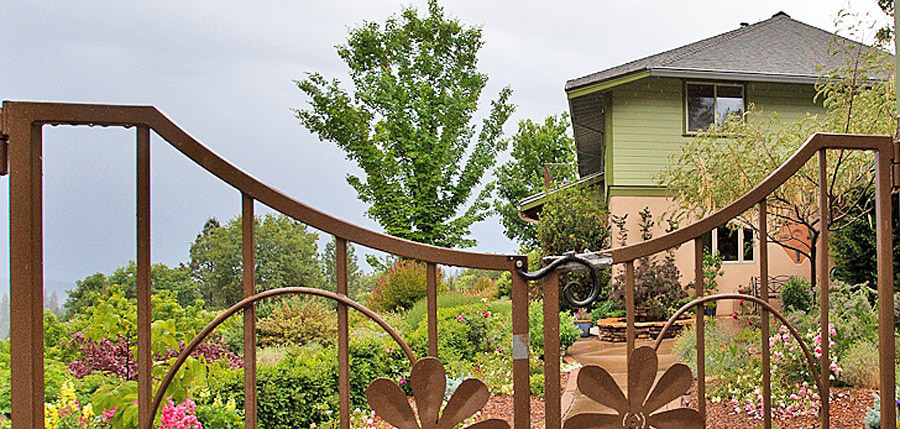 Ananda is a worldwide movement to help you realize the joy of your own higher Self. It is based on the teachings of Paramhansa Yogananda and was founded by his direct disciple Swami Kriyananda in 1968.
Learn More...

CONNECT
14618 Tyler Foote Rd
Nevada City, California 95959
Toll free 800-346-5350
Outside US 530-478-7518
SUBSCRIBE
Receive uplifting emails with inspirational content and news about our retreat programs, travels, and trainings.