We invite you to join the Expanding Light Retreat community with your support
Pay the Blessings Forward
We thank you for your support of The Expanding Light Retreat. Your gift joins you with a community of supporters who help us share peace, hope, wisdom, and joy with all who wish to visit.
The Expanding Light community makes so many special things possible, including:
Scholarships for people in need who want to attend a teacher training (meditation, yoga, yoga therapy)
Help with fees for deserving karma yogis
Subsidies for special groups like Soldiers' Heart, a not-for-profit supporting veterans
Developing more distance learning programs
Improving and caring for our retreat facilities and gardens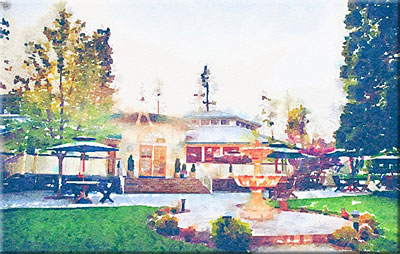 Enjoy the blessings of supporting the spiritual growth of many. The Expanding Light Retreat and people we serve greatly appreciate it.

Blessings to you.

Angels in Action
Our Graduates Expand the Light

CHRISTINE REEVES, certified Ananda Yoga Teacher (2001), teaches Ananda Yoga to cancer patients. "They are living in the way that Yogananda would have all of us live: not trying to escape our problems, no matter how dark or threatening, but rather, rising above circumstances with heroic courage, awakening the sleeping hero within", says Reeves.

LILA DODGE, certified Ananda Meditation Teacher (2014), teaches Ananda Meditation to people struggling with substance abuse. It can be difficult for recovering addicts to meditate, but Lila expalins, "In this world of alcohol and substance abuse, when the opportune moment comes to plant a seed, I can do that with divine confidence and can connect people with the magnetism I was given at Ananda."

KAREN BARBARICK, certified Ananda Yoga Teacher (2000), teaches Ananda Yoga to incarcerated youth. "It seemed that the students were born with a deep understanding, but they rebelled against a world that didn't understand their understanding, and they ended up in jail— frustrated, purposeless... Now all of a sudden they had a purpose".