What is the most helpful advice an Ananda Yoga Teacher has offered you?

See the responses that we have received to this question.
Please feel free to submit your own answer to our question in the comment field below.

Energize your spiritual life with inspiration straight to your inbox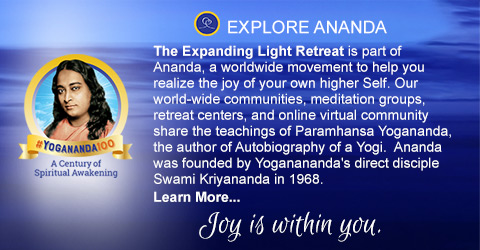 CONNECT
14618 Tyler Foote Rd
Nevada City, California 95959
Toll free 800-346-5350
Outside US 530-478-7518
SUBSCRIBE
Receive uplifting emails with inspirational content and news about our retreat programs, travels, and trainings.