A successful practice of meditation requires diligence, perseverance, and constant creativity in keeping the practice joyful and uplifting—and sometimes the mind simply doesn't want to be still enough for that. Here are some suggestions for dealing with mental restlessness: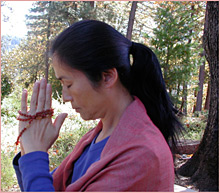 Choose and focus on a mantra or an affirmation, and repeat it over and over again, until you feel calm and uplifted.
Repeat the Gayatri mantra, an ancient and sacred mantra to calm and purify the mind. Repeat it at least 7 times, and many more times if you can. Click here for a CD of Swami Kriyananda chanting the Gayatri Mantra
Repeat one of the names of God, counting on a mala beads. For example: "AUM Babaji" or "AUM Guru." Repeat it, if possible, 108 times, then sit in the silence and enjoy the aftereffects.
Choose a chant that inspires you, and chant it over and over again. Click here for a selection of chants offered by Crystal Clarity Publishers.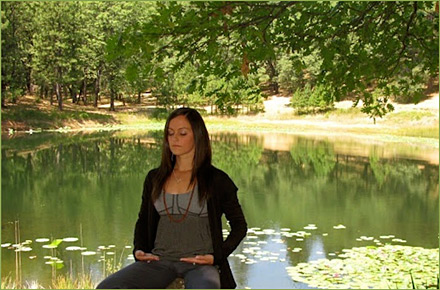 "The calmer you grow, the more you will see the reflection
of the universe within you." —Paramhansa Yogananda