As I've worked with meditation teachers over the years, I've listened closely in order to understand what tools they realize they need, now that they're out in the field teaching. Over and over, I've heard that they need additional meditation-related tools that will enable them to help their students solve real-life problems.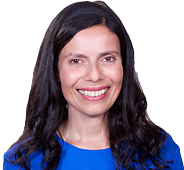 To meet those needs, we've changed Level 2 MTT completely. The new MTT 2 offers a larger array of teaching tools to help you help your students. It's now a full second level of professional certification that consists of two course modules, each of which will be offered once each year.
Spiritual Counselor Training (5 days) — Every yoga teacher often finds himself or herself in the position of counseling others, and this course gives you the foundation to do that. We have lengthened it from 4 days to 5, and we've added an entirely new component: how to develop and use your intuition, an indispensible skill for any counselor. Other topics include:The art of listening to understand the real issues involved
Avoiding the pitfalls of the counselor
Recognizing patterns of thinking that solidify problems, as well as patterns that lead to solutions
Learning to ask the right questions
Getting people to take action
Meditation Solutions: Inner Tools for Real-Life Issues (7 days) — This module is the really big news, for it includes material that Ananda has never before offered in a teacher training format. In addition to deepening your own meditation practice, as a participant you will learn to use — and teach others to use — an entire spectrum of inner tools (meditation, sure, but much more) to find solutions for the real problems of daily life: health, relationships, stress, personal effectiveness, and more. Additional topics include:
Using the chakra energies to transmute negative energy
How to teach affirmation and visualization more effectively
Special daily guided sadhanas to help deepen your meditation
Practice teaching sessions
You can take these two modules in either order; it doesn't matter. The next offerings are in September 2013: Meditation Solutions is September 8–15, and Spiritual Counselor Training is September 17–22.
Joining me on the Level 2 faculty are Nayaswamis Anandi and Gyandev.
We're thrilled to be able to offer you these new upgrades to your professional skills. If you have questions or would like more information, please contact us, or call me at 800-346-5350.