Map to The Expanding Light
WARNING! Be careful when using online mapping programs – they can give you a much longer journey on unpaved back roads.
Use our directions and print out this page.
Note: This is not to scale, so distances are not accurate.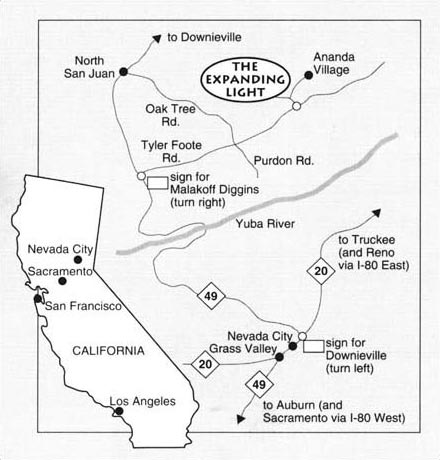 Weather
Check Weather Report from Accuweather
We're located at a 2500-foot elevation in the foothills, not the mountains. We sometimes get a little snow, but winters are generally mild. In January it's common to have high temperatures in the 60s. We can't promise particular weather when you visit, but it is very rare for snow to cause travel problems.
About Us