Yoga Instructors for Level 1

Ananda Yoga® Teacher Training
Director of Ananda Yoga Teacher Training
Gyandev McCord is the Director of Ananda Yoga Worldwide and Ananda Yoga Teacher Training.

He is also a founding board member of Yoga Alliance, the organization that has developed standards for yoga teachers nationally.

Gyandev is the author of Spiritual Yoga: Higher Awareness Through Ananda Yoga (to be published Summer 2013), and he has coauthored these books:

… and has also produced two videos:
"Through [Gyandev's] dedication and commitment, many souls will be touched by true yoga.

"I have been touched – I am filled by my last experience and will come as soon as I am able for the next!"

– J.M., Cincinnati, Ohio
Ananda Meditation Teacher and Ananda Yoga Teacher
Melody is in charge of the asana portion of YTT. She has a much-appreciated gift for conveying to students her deep understanding of this transforming practice. She has been practicing and living the teachings of yoga from a very young age. She is a certified 500-hour Ananda Yoga teacher and one of the main teachers in the Ananda Yoga Teacher Training. In 2006 she was certified as an Ananda Meditation Teacher and Ananda Yoga Teacher, with training not only in the asanas, but also in meditation and yoga philosophy.

Melody's passion in life is to practice meditation and yoga daily so that she may share with all the depths of the yogic teachings.
From her students:
"Everyone loves Melody's sweet yet strong presence. Her clear understanding of the deeper aspects of Yoga goes well with her relaxed humility. Her students learn not only with their bodies and minds, but also with their hearts. We all agree, 'Melody is a true yogi!'"
Instructor in Asana, Director of Ananda YTT Assistantship
Maitri Jones is a Level 2 Ananda Yoga Teacher. In addition to being one of the two primary teachers in Ananda's Yoga Teacher Training program, she is director of the AYTT Assistantship, a Level 2 program in which AYTT graduates refine their skills in adjusting students in the asanas. She is also one of the main.instructors in the Ananda Yoga Therapy training.

Maitri has an enduring love for Ananda Yoga and has been practicing for over 30 years. As a yoga and meditation teacher and a nurse, she has a special interest in using yoga as therapy for body, mind, and spirit. She has shared yoga postures and philosophy through many classes at The Expanding Light, the local community college, private yoga sessions, and leading yoga stretch breaks on Ananda's Internet Radio. Maitri enjoys supporting others as they discover the physical, mental, and energetic benefits, as well as the spiritual essence of yoga and meditation.
"I had heard the name 'Maitri' before I spoke with Maitri for the first time on the phone. It is a Sanskrit name, which I had read means 'loving kindness.' That is exactly who Maitri Jones is, in my experience of her—the embodiment of loving kindness. When I took Ananda's Radiant Health Training, Maitri became my personal coach, and taught me who I really was—not my ego self, but a child of God with unlimited possibilities for happiness, good health, and peace in a challenging world. She gently nudged me in the direction that has brought me peace of mind and gratitude. I will always be grateful to have Maitri in my life—she has helped to forever change my life, teaching me loving kindness toward myself and everyone else."
—K.C., Chico, CA

"I had heard many wonderful recommendations about the Ananda Yoga Teacher Training Program, but it was my initial meeting with Maitri Jones that made me decide to take it. She graciously and generously spent time answering my questions and explaining the program. Our personal connection continued throughout the course as she encouraged each one of us, took time to individually assist us in the poses, shared her experiences, and helped us to stay on track. I truly appreciated her medical background, as it helped clarify our questions with actual experiences."
—R.C., Granite Bay, CA
Instructor in Yoga Philosophy and Asana
"Diksha's knowledge and conviction are inspirational. She is a master teacher and human being.

"I feel that I have a clearer path ahead of me. I can only thank her for who she is and all that she gave me."

– J.G., Templeton, CA
Instructor in Anatomy & Physiology and Modifying Asanas
Barbara brings all of her training together in her yoga teaching and helps people enjoy using their bodies in the healthiest way possible.

Known for her playful, approachable style, Barbara finds the greatest joy in making yoga accessible to everyone.

Barbara is the producer of the video, Yoga for Menopause (watch a free excerpt), and is working on a book of the same title. She has also produced two other videos: Sadhana and The Energization Exercises.
"Barbara made the program. Her background in Western medicine made what she taught logical and believable.

"Her knowledge of each movement will allow me to take home a newfound confidence in knowing the limits of my body and its potential."

– C.S., Pomona, CA
Ananda Yoga Teacher
| | |
| --- | --- |
| | Known for his high energy, contagious enthusiasm, and warmth, Badri bolsters his wide-ranging knowledge of yoga with a college degree in kinesiology. Before discovering Ananda Yoga, he had extensive experience teaching various styles of Hatha Yoga; in Ananda Yoga, however, he feels he has found his home. |
Previous: Frequent Questions
Next: Graduates' Testimonials
Become a Certified Yoga Teacher

200-hour certification in one month
Yes, you can split the course into 2 two-week segments
Next Training:
*Pick up & drop off at Sacramento Airport. Click on link next to date to get full details.

Nursing CEU Eligible: 100 hours

"This was the best month of my life – truly a life-transforming experience…"
– C. S., Fresno, California
How to Choose a
Yoga Teacher Training Program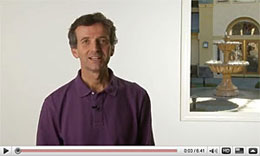 "My 4 weeks of Ananda Yoga Teacher Training was one of the most fulfilling and spiritually transforming periods in my life. All of the instructors, along with the entire Ananda community, were very supportive and nurturing."
– R. F., Lake Bluff, Illinois