The Spirit and Healing Power of Jesus

An Easter Retreat
3-day weekend
There are no dates currently scheduled.
This transformational 3-day weekend with Mary Kretzmann is especially for those who are inspired by the life of Jesus and would like to feel his vibrations more deeply. This is a weekend for deepening your devotion and closeness to God.
The retreat begins Thursday evening with dinner, the Last Supper, which was the Passover Seder for Jesus and his Jewish disciples. We'll have a brief description of the meaning of the Seder and the spirit of the Last Supper. After dinner, in the Temple, we'll tune in more deeply to how that evening felt for all who were there.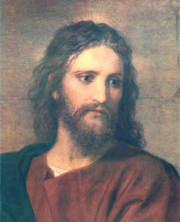 Friday will be a day of introspection, purification, practicing the presence of God, chanting, visualizations, meditation, walking meditation. It will be a marvelous, guided day of retreat. Jesus offered the supreme gift of his own life in blessing to mankind. We will offer to Jesus any obstacles or smallness in our lives that keep us from perfect love of God. This day will also include Yogananda's techniques for personal healing.
Saturday will be a day for sharing healing will others. Jesus, showed people that Spirit is more powerful than matter as he brought healing to countless souls physically, mentally, and spiritually. On Saturday, you will learn and practice Yogananda's techniques for sharing healing with others and with the world.
Easter Sunday is glorious at Ananda. We'll have our weekly purification ceremony, followed by the Sunday Service. The Sunday Service traditionally includes Mary's husband, Tim, sharing the powerful story of the Resurrection. The Service itself will focus on the inner meaning of Easter, and will include choir pieces from Swami Kriyananda's Oratorio, about the life of Jesus. The Service is followed by a joyous community picnic.
We hope the experiences you will gain during this powerful weekend will inspire your spiritual life for years to come.
Your host for the weekend is Mary Kretzmann, director of Ananda's Healing Prayer Council. Mary has found great transformation in her own life from Jesus' teachings and vibrations, and she is able to share these with you in a profoundly inspiring way.
Prices are all-inclusive and cover accommodations, meals, classes or activities, and course materials.
The Spirit and Healing Power of Jesus starts the afternoon of the first date listed. It's ideal to arrive before 4 pm, if you are able to. That way, you can join in the afternoon session of yoga and meditation, which begins at 4:45 pm. Dinner is at 6:30. The first real gathering of your group is at 7:30 pm. If you need to arrive here after 5 pm, that's fine, but it helps us if you let us know at 800-346-5350. We can also put aside a dinner for you if you need to arrive after 7 pm. The program ends with lunch on the last date. Please see our Daily Schedule.
See Transportation and Directions whether you are coming by plane, car, bus or train. Our Frequent Questions page answers many of the questions you might have about How to Go on Retreat.

Receive monthly news, inspiration, radiant health tips and recipes, and stay up-to-date.
Come a Day Early
Relax, Take a Walk,
Get a Massage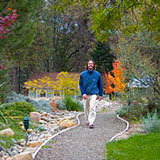 Stay an Extra Day, Relax,
Absorb Your Experience