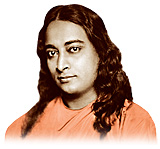 Tentative Schedule
for India Pilgrimage
October 2014 (exact dates to come)
Arrival in Delhi / Gurgaon
You will land in New Delhi, the national capital of India. Ananda Gurgaon, established by Swami Kriyananda in 2003, is headquarters for Ananda's work in the National Capital Region (NCR), and conveniently, is just twenty minutes drive from the airport. It will be our homebase in Delhi, and a quiet place for meditation and home-cooked food. A bus and guide will meet you upon your arrival in Delhi and take you to your lodging in Gurgaon. In Gurgaon we'll stay at a simple guest house, and have group meditations and most of our meals at Ananda Gurgaon.
Saturday
Breakfast and orientation at Ananda Gurgaon. Change money, get bearings, take walk around neighborhood, local shopping if desired.
Lunch at Ananda Gurgaon, rest time, or more of above
5:00 pm "Saturday satsang" at Ananda Gurgaon (like Sunday service in US), followed by dinner.
Joining us will be members of Ananda's Indian spiritual family
Mahatma Gandhi (1869-1948) was the Indian politician and spiritual leader who created the non-violent movement which led to India's freedom from Britain. 'Gandhi Smritti' is where he spent the last months of his life and where he was killed. There's an inspiring museum and shrine dedicated to him.
Sunday
Energization Exercises and Meditation; Breakfast at Ananda Gurgaon; and a day in Delhi.
Drive by monuments of British and Mughal India, visit Gandhi Smritti, lunch at a South Indian restaurant, shopping at a good crafts expo, Dilli Haat.
Puri
The highlight of Puri is Swami Sri Yukteswar's seaside hermitage where he left his body. We'll meditate each day at the powerful Samadhi Mandir over the spot where his body is buried in the sands. We'll also see the enormous Jagannath temple, and enjoy chanting and meditation on the beach. We'll stay at a resort on Bay of Bengal with sea view, within walking distance along the beach of Sri Yukteswar's hermitage. The resort offers a sandy beach, a pool, and private terraces.
Monday
Morning flight Delhi-Bhubaneswar
Bus to resort in Puri, check in and lunch
Walk along beach to Sri Yukteswar's hermitage
Dinner at hotel
Tuesday
Energization and meditation on beach
Breakfast at hotel
Meditate at Sri Yukteswar's hermitage, see famous Jagannath temple
Afternoon visit to ashram of Bhupendra Nath, disciple of Lahiri Mahasaya
Dinner at hotel
Wednesday
Energization and meditation on beach
Breakfast at hotel
Meditate at Sri Yukteswar's hermitage, then options: shopping, crafts village, or optional outing to Sun Temple at Konark
Meditation, dinner, and gathering at hotel
Kolkata
Kolkata is the heart of "Autobiography of a Yogi." Immeasurable blessings emanate from the places where Paramhansa Yogananda and Sri Yukteswar lived and meditated. Our pilgrimage will be centred on two houses. One is Yogananda's boyhood home at 4, Garpar Road. The family of Yogananda's brother continues to inhabit the home, which they will open to us as a shrine. In Yogananda's attic meditation room he "found God" and had visions of Divine Mother and Krishna. We'll meditate on this very spot. Before Yogananda's departure for America, Babaji came to bless him in his bedroom, now reserved for silent meditation.
During Yogananda's 1935-36 stay in Kolkata, he lived at the home of his close friend, Tulsi Bose. Tulsi's daughter lives in this house, and conserves the beds used by Yogananda and Sri Yukteswar, and many relics of Lahiri Mahasaya and other saints who have blessed this house.
We will visit Sri Yukteswar's Serampore ashram and meditate at Rai Ghat, where Babaji appeared to Sri Yukteswar. In Serampore we'll meet other members of Yogananda's family, and meditate at the ashram of Sri Yukteswar's disciple, Motilal Thakur. We will also visit the Kali Temple at Dakshineswar, sanctified by the presence of Sri Ramakrishna Paramahansa for much of his life.
Thursday
Take early train from Puri to Kolkata, arriving at Kolkata hotel in afternoon.
Late afternoon visit to Yogananda's childhood home at 4 Garpar Rd.
Dinner at hotel
Friday
Energization and Meditation; Breakfast at hotel
Tulsi Bose's home, including lunch
Visit home of Bhaduri Mahasaya, the "Levitating Saint"
Kali Temple at Dakshineswar
Free evening
Saturday
Breakfast at hotel
Morning bus to Serampore; Sri Yukteswar's hermitage, Rai Ghat,
Visit and have lunch with Yogananda's family
Return in late afternoon, free evening
Sundayh
Group meditation; Breakfast at hotel
Meditation, satsang, and lunch at Yogananda's home
Visit to Mother Teresa's tomb and orphanage
Dinner and gathering
Near Gurgaon is Qutab Minar, a beautiful example of early Muslim architecture. It contains the oldest mosque in India, and the tallest historical tower in the world, both erected in 1193.
Monday
Fly from Kolkata to Delhi/Gurgaon late morning
Check into Gurgaon guest house
Optional outing to Qutab Minar
Free time
Dinner at Ananda Gurgaon
Rishikesh and Haridwar
Four days will be based in Rishikesh, known as the world capital of yoga, and a delight for the spiritually-minded. Nestled in the foothills of the Himalayas and surrounded by forest, Rishikesh is a beautiful spot divided by the Ganges River; which here is rushing and playful, before it enters the plains. Hundreds of ashrams, large and small, surround Rishikesh. Life is centered around the river, as will be our visit. Our hotel is a 3-minute walk to the Ganges. We'll sit on its banks; and attend an impressive arati worship service at sunset in honor of India's most sacred river. We'll spend time in the homes, ashrams, and caves where Self-realized yogis of the past have lived. We'll visit present-day spiritual teachers. And there'll be free time to explore your own relationship with this fascinating and powerful place.
Our days in Rishikesh will offer morning stretching and meditation by the river. We'll join our friend, Vanamali Devi, a wise and gracious spiritual teacher, at her idyllic ashram overlooking the river. She'll lead us in chanting, discussion, and a touching blessing ceremony. The modern saint most associated with Rishikesh was Swami Sivananda, who sent a number of his chief disciples to the West. We'll visit Sivananda's house, preserved just as when he lived there; as well as where his body is, and the temple where "Hare Krishna, Hare Rama" has been chanted non-stop since 1942. We'll visit the powerful newly-built temple at Swami Shankarananda's Kriya Yoga Ashram.
We'll also have time in Rishikesh to sightsee, shop, and explore the forested pathways along the Ganges between the neighborhoods of Ram Jhula and Lakshman Jhula. On a quiet stretch of the river above Rishikesh we'll visit and be able to meditate in the spiritually powerful cave said to have been home to Sage Vashishta. Just downstream from this shrine is the cave where Swami Kriyananda spent a month in seclusion. At the river's edge we'll have a purification ceremony, symbolically offering our limitations and obstacles into the water's flow.
Tuesday
Haridwar - to Rishikesh. Lunch. Opening Circle, Orientation to Rishikesh, walk along ghats, over bridge, to sunset Arati ceremony on the Ganges. Walk back together for dinner.
Later we'll have a satsang (spiritual meeting) with Swami Gyanananda, a long-time disciple of Yogananda who is full of wit and wisdom. We'll drive an hour to our hotel in Rishikesh in time for dinner.
Wednesday
Energization and Meditation on banks of Ganges, breakfast at hotel
Visit to Swami Sivananda's ashram, his Samadhi Mandir, and Bhajan Hall.
Free time for shopping or walking along the Ganges
Visit with Vanamali Devi
Dinner at hotel
Lunch overlooking Ganges at "Ananda Café,", owned by long time Ananda friends
Free time for shopping or walking along the Ganges
Visit with Vanamali Devi
Dinner at hotel
Thursday
Sadhana at Sivananda's kutir on Ganges, breakfast at hotel
Day by quiet stretch of the Ganges, Vashishta's Cave, 45 mins up river from Rishikesh
Return in afternoon, visit Kriya Yoga Ashram
Dinner at hotel.
Friday
Sadhana on banks of Ganges, breakfast at hotel
Visit to Mother Miracle School, or free time
Early Lunch
Haridwar, at Keshabananda ashram with Lahiri Mahasaya's ashes, and the ashram and tomb of Anandamoyee Ma
Lunch at Rishikesh hotel
Evening train back to Delhi
Saturday
Rest, re-pack,lunch at Ananda Gurgaon, local shopping, or optional visit to monument dedicated to Mahavir, founder of the Jain tradition and Chhatarpur Temple.
Sunday
Early morning departure for Agra, about 3 hours drive. Explore the Taj Mahal, India's most famous architectural wonder, known as most beautiful tomb in the world. After a relaxed lunch in a luxury hotel, we'll return to Gurgaon in the afternoon.
Monday
Morning flight (8:30 or 9am – 2hr flt) to Pune. Welcoming at Ananda Pune, lunch, afternoon orientation and tour, dinner.
Tuesday
Ananda Pune Community quiet afternoon, dinner, evening Kirtan.
Wednesday
Ananda Pune free time and lunch. Bus to Pune airport. Bus to Pune airport. Fly back to Delhi for night flight to USA.
Accommodations, Meals, Transportation
All hotels, restaurants, and menus have been personally inspected by Ananda. We'll stay in comfortable but not luxurious hotels. Rooms are clean and Western style, with attached bath. Breakfast and one other meal (sometimes two) are provided. Meals are vegetarian, are usually served buffet-style, and include a variety of Indian, Western, and Asian dishes.
We'll fly Delhi-Puri, Kolkata-Delhi, and Delhi-Pune. We'll take air-conditioned 2nd class trains Puri-Kolkata and Delhi-Rishikesh. Other transportation will be by air-conditioned bus.
Weather
October is a perfect time to be in India. It should be warm and dry without being overly hot.
Pilgrimage Fees
20 day pilgrimage, dates in October: $ (to be determined) double occupancy, $ (to be determined) single occupancy
16 day option, dates in October (Delhi, Puri, Kolkata, Rishikesh, Agra): $ (to be determined) double, $ (to be determined) single
Fees include all group transportation within India, airport transfers, lodging, 2 meals a day, taxes and essential tips, local guides, Ananda tour leaders.
Fees don't include flight to and from India; passport and visa fees; most lunches, snacks, and beverages; travel insurance, medical insurance, or medical care should you need it; donations to ashrams and shrines; optional tips; or personal hotel expenses like laundry or Internet.
Note on Roommates:
If you request double occupancy and are travelling alone, we may not be able to match you with a roommate, and you should be prepared to pay for single occupancy.
For more information and to reserve contact Krishnadas or call 800.346.5350. We'll send all the information you'll need to prepare for your trip, and answer any questions.

Please contact Krishnadas for more information:
Pilgrimage to India
Led by Krishnadas & Mantradevi and
Tyagis Keshava & Daya