Spiritual Retreats - Sacred Teachings
"Within a few days I began to experience a peace and joy that I had never felt before in my entire life. What was unique and wonderful about this vacation was that the new level of peace I felt was a direct result of the yoga lifestyle I was living at The Expanding Light Retreat."
– Annalisa Cunningham, Author,
Yoga Vacations: A Guide to International Yoga Retreats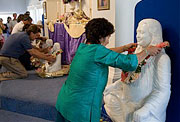 The programs are widely varied in their topics and approaches, yet they all come from discovering a center of calmness within yourself and learning to apply that creatively to any aspect of your life. All classes are based on the teachings of Paramhansa Yogananda.
Sacred Teachings Courses Scheduled:
Sacred Teachings

Receive monthly news, inspiration, radiant health tips and recipes, and stay up-to-date.
Come a Day Early
Relax, Take a Walk,
Get a Massage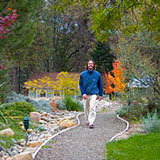 Stay an Extra Day, Relax,
Absorb Your Experience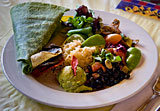 Three delicious and satisfying
vegetarian buffet meals are included
with the cost of your stay