Spiritual Retreats
Yoga can give you so much more than great physical exercise and calmness—as valuable as both of these are! "Yoga" means "union," and true Yoga helps you feel more self-integrated, more at peace and in control of your body, mind, and emotions. It guides you to the inherent wisdom and bliss of your own soul.
The Expanding Light's Superconscious Summer is dedicated to offering programs that will guide you to a place of inward stillness and a happy heart. Rediscover your true source of inspiration, and awaken your utmost aspirations—the innate divine qualities of your soul. More...
The Expanding Light offers you a varied wheel of spiritual growth programs, with spokes of the wheel pointing to diverse subjects. Yet all the spokes of this wheel use the same central starting point of true Yoga, internal harmony, where your divine self resides.
Each of our programs will give you more techniques for experiencing yourself in wholeness, feeling that center of calmness within you, and expressing that beautiful quality in all parts of your life.
Spiritual Growth

Receive monthly news, inspiration, Radiant Health tips & recipes, and stay up-to-date.
Come a Day Early
Relax, Take a Walk,
Get a Massage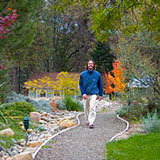 Stay an Extra Day, Relax,
Absorb Your Experience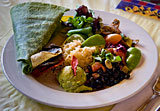 Three delicious and satisfying
vegetarian buffet meals are included
with the cost of your stay