Art and Writing with Spirit

For Women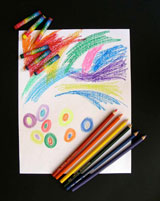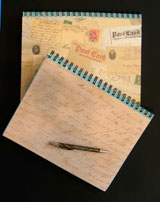 2 days
There are no dates currently scheduled.
See Yourself in a Different Light
Tune into your unique self-expression. Discover new ways to express and develop creativity. Expand your mind, release your heart, and let flow the untapped potential that's longing to emerge.
Gain Clarity on the Creative Process:
Let go of self-concepts that inhibit your creativity
Learn to find inspiration at will
Find out how to stay inspired
Create your own personal "self-expression program"
Profound Inner Experiences with Art and Writing
Using art and writing as tools for deeper self-understanding, we'll explore them both in individual and group settings. Lively and creative, often humorous, and frequently meaningful, group discussions will help you draw inspiration and ideas from others. Balancing the group interaction will be personal time to introspect, make art, write, or just be.You'll learn about music and movement as aids to the inner creative process. Meditation, yoga postures, and walks in nature will take you deeper into the experience.
No artistic talent is needed to tap into and express your inborn creativity!
"People who are creative have solution consciousness. That's one of the great benefits to learning how to be creative in your life".
—Swami Kriyananda
Course instructor Mantradevi says about this program, "There are no rights or wrongs to inner creative expression. But there are tools that will help enhance it. Chances are, you'll be happily surprised by what emerges during this process."

Prices are all-inclusive and cover accommodations, meals, classes or activities, and course materials.
Art and Writing with Spirit starts the afternoon of the first date listed. It's ideal to arrive before 4 pm, if you are able to. That way, you can join in the afternoon session of yoga and meditation, which begins at 4:45 pm. Dinner is at 6:30. The first real gathering of your group is at 7:30 pm. If you need to arrive here after 5 pm, that's fine, but it helps us if you let us know at 800-346-5350. We can also put aside a dinner for you if you need to arrive after 7 pm. The program ends with lunch on the last date. Please see our Daily Schedule.
See Transportation and Directions whether you are coming by plane, car, bus or train. Our Frequent Questions page answers many of the questions you might have about How to Go on Retreat.

Receive monthly news, inspiration, radiant health tips and recipes, and stay up-to-date.
Come a Day Early
Relax, Take a Walk,
Get a Massage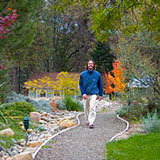 Stay an Extra Day, Relax,
Absorb Your Experience