Living with a Grateful Heart: A Thanksgiving Retreat

4-day Thanksgiving weekend
Holidays are a perfect time to recharge your body and refresh your spirit. Join other like-minded souls and re-discover your inner peace through yoga, meditation, and inspiring activities.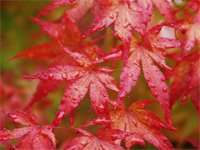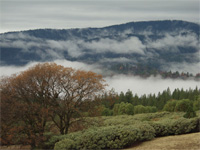 Your holiday weekend will include:
A scrumptuous Thanksgiving vegetarian banquet - including all the traditional favorites, except Mr. Turkey! A delicious nut loaf will take his place
Gentle yoga postures combined with affirmations for higher awareness
Instruction in a meditation technique invaluable for both beginners and experienced meditators
Friday night Kirtan (devotional chanting)
Guided nature activities, to help you feel nature's strength and joy within yourself
An evening in an Ananda home
Serene walks through the beautiful, peaceful hills of Ananda Village
Light-hearted entertainment in Ananda's very special way
Time to be alone or to have fun sharing with new friends
The Ananda Village Sunday Service and Purification Service
And more...
Throughout the weekend, as you re-connect with the peace and joy of your own higher Self, you'll find gratitude welling up inside of you. You'll experience the true nature of Thanksgiving, which can uplift the rest of the holiday season. Nayaswami Anandi will be your host for the retreat. If there's anything we can do to make your stay more enjoyable, please let us know. We are here to serve you.
Prices are all-inclusive and cover accommodations, meals, classes or activities, and course materials.
Living with a Grateful Heart: A Thanksgiving Retreat starts the afternoon of the first date listed. It's ideal to arrive before 4 pm, if you are able to. That way, you can join in the afternoon session of yoga and meditation, which begins at 4:45 pm. Dinner is at 6:30. The first real gathering of your group is at 7:30 pm. If you need to arrive here after 5 pm, that's fine, but it helps us if you let us know at 800-346-5350. We can also put aside a dinner for you if you need to arrive after 7 pm. The program ends with lunch on the last date. Please see our Daily Schedule.
See Transportation and Directions whether you are coming by plane, car, bus or train. Our Frequent Questions page answers many of the questions you might have about How to Go on Retreat.

or e-mail or call us at 1-800-346-5350
Costs (THAN)
Tent /
RV
Standard
Shared
Standard
Private
Deluxe
Shared
Deluxe
Private
$456
$576
$816
$736
$1056

Receive monthly news, inspiration, radiant health tips and recipes, and stay up-to-date.
Come a Day Early
Relax, Take a Walk,
Get a Massage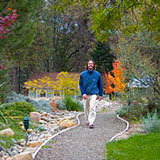 Stay an Extra Day, Relax,
Absorb Your Experience