New Year Renewal: Relax, Recharge, Refocus

A New Year's Retreat
4 days
This perennial favorite is the perfect way to take stock of the past year and prepare inwardly to achieve your goals in the coming year, all in a relaxed, supportive environment of other spiritual seekers.

Your New Year's Retreat includes:
Guided introspection to get the most out of the hidden (and not-so-hidden) lessons of this past year
Guided goal-setting for next year, in which you'll experience a unique approach to setting goals and making New Year's resolutions that will really work for you.
Ananda's uplifting New Year's Ceremony, which includes purification practices, prayers for world peace, meditation, and a very special tradition: chanting a powerful ancient mantra 108 times to bring in the new year
Serene walks through the beautiful, peaceful hills of Ananda Village
Light-hearted entertainment in Ananda's very special way
Plenty of meditation and yoga postures sessions to help you start the New Year healthy, joyful and inspired.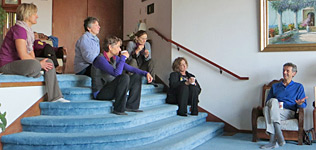 Leave behind the ho-hum (or raucous!) atmosphere of New Year's at home, and let Diksha and Gyandev McCord lead you through a New Year's Retreat that's joyful and rejuvenating, giving you a powerful boost for your peace of mind.
"This was my second year doing this retreat, and it was well worth it to do the program a second time. It has helped me to define my goals and to focus on them throughout the year. Deepening my meditation practice is one of my goals for the coming year. All of the meditation practice and instruction has been very helpful. ... The food is fabulous."
—Nancy, Alameda, CA
"In a caring, loving community of like-minded people, The Expanding Light offers a welcomed place for self-introspection and reconnection with old and new spiritual goals. The gift of time and wisdom that Gyandeva and Diksha generously offer has helped me open my heart and mind to new possibilities of happiness—opening me to the songs and dances I hold within!"
—H.M., Crested Butte, CO
"The New Year Renewal brought me back into the light of God. Reminded me of my true purpose in life. Diksha and Gyandev offered invaluable guidance that allowed me to tap into my divine potential. This experience truly served as a "reboot" for my body, mind, and spirit, bringing me closer to God, light, and joy."
—Hannah I., Prescott, AZ
"This past year was a year of tremendous change for me. This program allowed me the time to retreat, process, rest, and prepare for the coming year. It gave me more than I had hoped for." — Deb M, Dubuque, IA
"Coming to this program was one of the best moves I've made in my life. Diksha and Gyandev have so much love, wisdom, and tools for change—and they present them in a safe and supportive environment. I have changed on a very deep level and feel my heart healing." — Bonny, Lakeport, CA
"This New Year's Retreat was a benchmark in my life. It has given me a fresh new perspective on my relationship with the prior year, today, and the upcoming year."—Tony, Torrance, CA
"People ask, "Has the retreat been good?" Yes! Good for me, but more than that—life-affirming! Good people, great practices like mediation, and such spirit-filled yoga as i've never encountered before. Wise, great teachers. I can't thank you enough. I feel cracked open ready to receive good things in my life with God's help." —J.T., San Jose, CA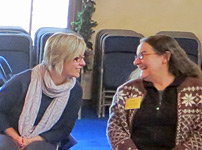 "Arriving at The Expanding Light, I was immediately greeted with a sense of peace, harmony, and love. The teachers took time to conect with each of us to ensure we were getting what we wanted and needed from the program. I was MOVED by all of my experiences and I know I am leaving a better, well balanced person from my experiences here. I have a newfound confidence in my spirituality and my connection with God. I am grateful for The Expanding Light, and will most certainly return!"
—Amanda, San Bruno, CA
"This program was exactly what i needed. It is amazing to me that one program can meet the individual needs of such a diverse group. The balance of "class" time, personal time, and spiritual practices was perfect. Last year was very challenging for me on many levels. I desperately needed a program that would help me close the year with peace and begin the new one with hope. This program provided that and so much more."
—Elizabeth, Sacramento, CA

Prices are all-inclusive and cover accommodations, meals, classes or activities, and course materials. You can add extra personal retreat days before and/or after your program. Check availability and costs for the days and accommodations that you require.
New Year Renewal: Relax, Recharge, Refocus starts the afternoon of the first date listed. It's ideal to arrive before 4 pm, if you are able to. That way, you can join in the afternoon session of yoga and meditation, which begins at 4:45 pm. Dinner is at 6:30. The first real gathering of your group is at 7:30 pm. If you need to arrive here after 5 pm, that's fine, but it helps us if you let us know at 800-346-5350. We can also put aside a dinner for you if you need to arrive after 7 pm. The program ends with lunch on the last date. Please see our Daily Schedule.
See Transportation and Directions whether you are coming by plane, car, bus or train. Our Frequent Questions page answers many of the questions you might have about How to Go on Retreat.

or e-mail or call us at 1-800-346-5350
Costs (NEWY)
Tent /
RV
Standard
Shared
Standard
Private
Deluxe
Shared
Deluxe
Private
$445
$565
$810
$730
$1055
Prices are all-inclusive and cover accommodations, meals, classes or activities, and course materials.
New Year Renewal: Relax, Recharge, Refocus starts the afternoon of the first date listed and ends with lunch on the last date. Please see:

Pick up & drop off at Sacramento Airport. Click links for details.
Dec 29 – Jan 2 pick-ups the previous day
Special Events

Receive monthly news, inspiration, Radiant Health tips & recipes, and stay up-to-date.
Come a Day Early
Relax, Take a Walk,
Get a Massage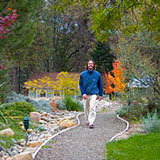 Stay an Extra Day, Relax,
Absorb Your Experience