Healing with Divine Energy

Energy Healing Techniques
3-day weekend
Nursing CEU Eligible: 10 hours

Based on the Teachings of Paramhansa Yogananda
You can learn to serve as a channel for healing yourself and others. Yogananda brought ancient yogic techniques that teach us how to use the life force in and around us to help others and ourselves body, mind, and spirit. You'll learn how to share both hands-on healing and healing at a distance. You'll explore:
Effective yogic healing and prayer methods of Yogananda
Techniques for increasing your energy and vitality
Affirmations for changing self-limiting attitudes
Sound and music to adjust physical, mental, and spiritual imbalances that lead to disease.
Program leader Mary Kretzmann has many years of experience as a spiritual healer and as Director of the Ananda Healing Prayer Ministry, which has been proven to be highly effective by an independent study. Included in the price of the course is Mary's book Divine Will Healing, and two CDs created by Mary: "Healing Affirmations in AUM" and "Thou Art with Me: Psalm 23 in the Spine.
More details about your reservation for Healing with Divine Energy

or e-mail or call us at 1-800-346-5350
Costs (DWHP)
Tent /
RV
Standard
Shared
Standard
Private
Deluxe
Shared
Deluxe
Private
$366
$456
$651
$591
$846
Prices are all-inclusive and cover accommodations, meals, classes or activities, and course materials.
Healing with Divine Energy starts the afternoon of the first date listed and ends with lunch on the last date. Please see:

Receive monthly news, inspiration, Radiant Health tips & recipes, and stay up-to-date.
Come a Day Early
Relax, Take a Walk,
Get a Massage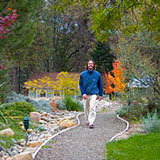 Stay an Extra Day, Relax,
Absorb Your Experience